Which Season of 'American Horror Story' Is the Worst?
Fans of American Horror Story never know what they are going to get. Every season brings new characters, locations, and plots. Each season is so different from the last that to compare them is a fool's errand.
However, there are elements of each that one can use to choose which season was the absolute worst. So foolish or not, here it goes.
It is impossible to say which season is the worst without also deciding which one is the best. Hint Jessica Lange stars in both.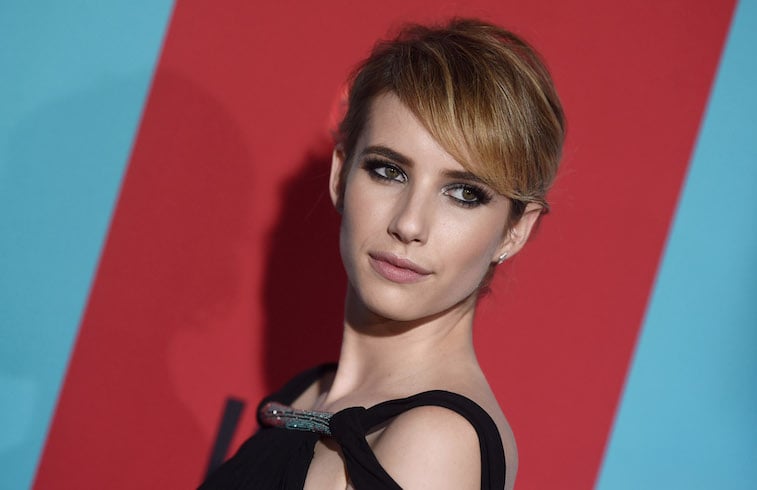 Do you have to watch 'American Horror Story' from the beginning?
With nine seasons to choose from, there is much ground to cover. Conceived by Ryan Murphy and Brad Falchuk, American Horror Story was written, so each season is a self-contained mini-series. The plot of every season is loosely based on actual events.
Of course, individual episodes are full of gruesome events, grotesque characters, and horrifying scream-invoking scenes.
Which season of American Horror Story is considered the best?
American Horror Story: Asylum, which is the second season, was widely acclaimed by critics and fans alike. A review on Rotten Tomatoes described this season by saying, "American Horror Story: Asylum crosses boundaries to shock and scare with sexy subplots and some innovative takes on current social issues."
The set design was authentic and gorgeously designed in its depiction of a 1960s insane asylum. Additionally, many critics thought this season was more focused than the previous one, which combined with the stellar cast combined to make this season the best.
Asylum opens with journalist Lana Winters (Sarah Paulson) attempting to uncover abuses happening at an asylum located in New England. Before long, Winters is forced to become a patient at the asylum because of her sexuality.
Once inside, Winters must deal with an all-star cast of characters, including Sister Jude (Jessica Lange) the sadistic "mother superior" who is in charge of the asylum; Dr. Thredson (Zachary Quinto) a serial killer psychiatrist sent to twist the patients mind; and Dr. Arthur Arden (James Cromwell) a Nazi war criminal, who performs horrifying and dark experiments on the patients.
The goal of American Horror Story: Asylum is to highlight how those who need help the most often become victims of the institutions that are supposed to be there to help. However, it might be the segment in the series where Jessica Lange breaks out in the"Name Game" song, which cemented this season as the favorite.
Which Season is considered the worst?
American Horror Story: Freak Show, started with the highest rated first episode ever for American Horror Story but failed to deliver after that. The fourth season, Freak Show, is set in Jupiter, Florida, in 1952 and revolves around a circus-like sideshow, which has become a relic of the past.
Freak shows exploited those who were considered "freaks of nature" by the general public and were once considered entertainment.
Freak Show begins with Elsa Mars (Jessica Lange) scrambling to keep her troupe of human oddities together and to preserve what she had left of her fame and fortune.
The show includes "Lobster Boy" Jimmy Darling (Evan Peters) and his overbearing mother, Ethel (Kathy Bates), who regularly strong arms the troupe to keep them in line.
Other characters include Jimmy's father, Dell Toledo (Michael Chiklis) and his wife Desiree Dupree (Angela Bassett) who is odd in her way, with three breasts; conjoined twins Betty and Dot Tattler (Sarah Paulson); conman Stanley (Denis O'Hare) and his protégé Maggie Esmeralda (Emma Roberts) who hooks up with Lobster Boy.
The twist happens when multiple evil and dark entities invade Jupiter with the desire to target the freaks. Twisty (John Carroll), a deformed homicidal clown, sweeps in to create panic and havoc in Jupiter, on the freaks, and to the unsuspecting townspeople.
The most significant criticism about Freak Show is that from episode to episode, there was a never-ending array of villains that were hard to keep straight.
In the end, it all became too confusing, and fans secretly applauded when the season was over. As with the best season, the worst season features Jessica Lange doing a song and dance performance to "Life on Mars," the David Bowie classic hit.