Which 'Sex Education' Co-Stars Are Dating in Real Life?
The Netflix series Sex Education premiered in 2019 to rave reviews. The premise of the TV show is a teenage boy named Otis whose mother is a sex therapist. By virtue of proximity, Otis has access to an abundance of resources related to sex education. Naturally, Otis uses his knowledge and resources to offer counseling services to his classmates. 
As for the actors portraying the high school students on the show, two are dating in real life. Discover who they are, how they met, and what their relationship is like.
The 'Sex Education' co-stars met on set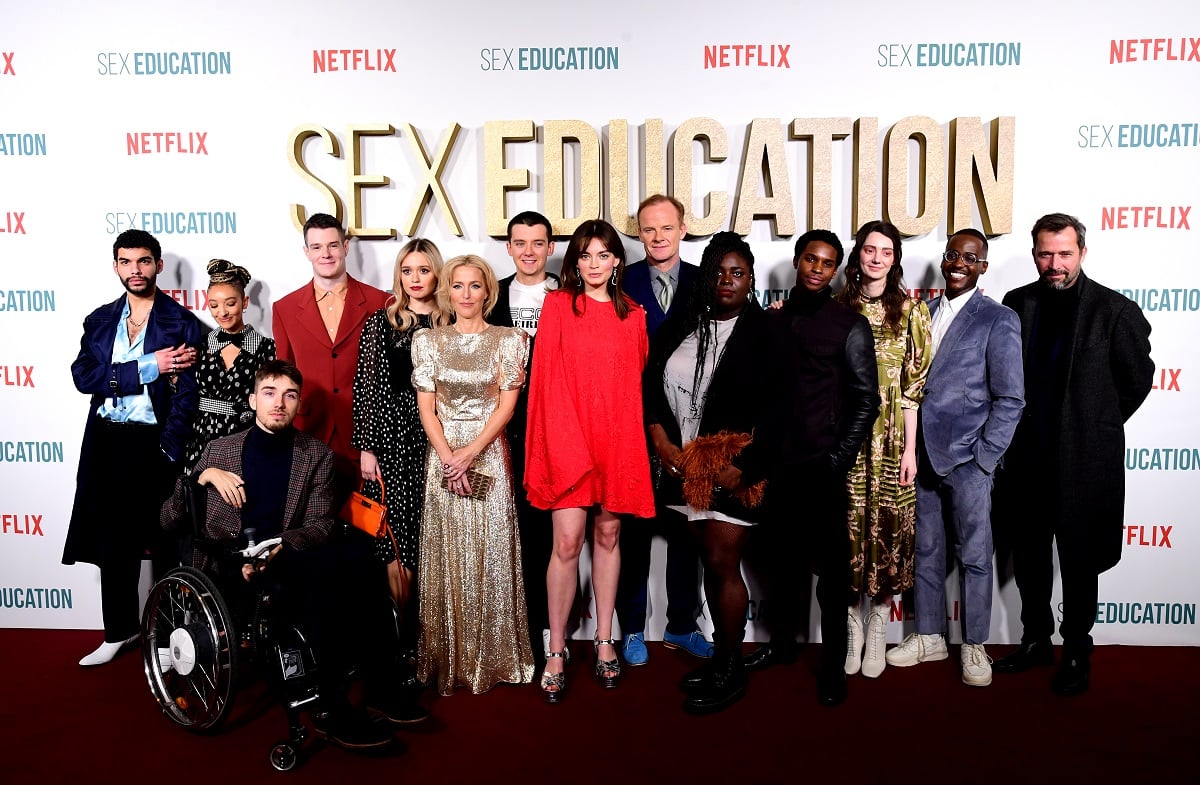 Connor Swindells and Aimee Lou Wood met while filming Sex Education Season 1 in 2019. Swindells' character Adam is the headmaster's son. Wood's character, Aimee, is his girlfriend when the series begins. She's close friends with Maeve (Emma Mackey). Acting in a show about love and lust and relationships, it's no wonder some of the Sex Education co-stars fell in love during filming.
The couple got quite cozy in the first season of the show. From there, their relationship blossomed into a real-life love affair complete with cute couple photos on social media.
Connor Swindells and Aimee Lou Wood have been together for years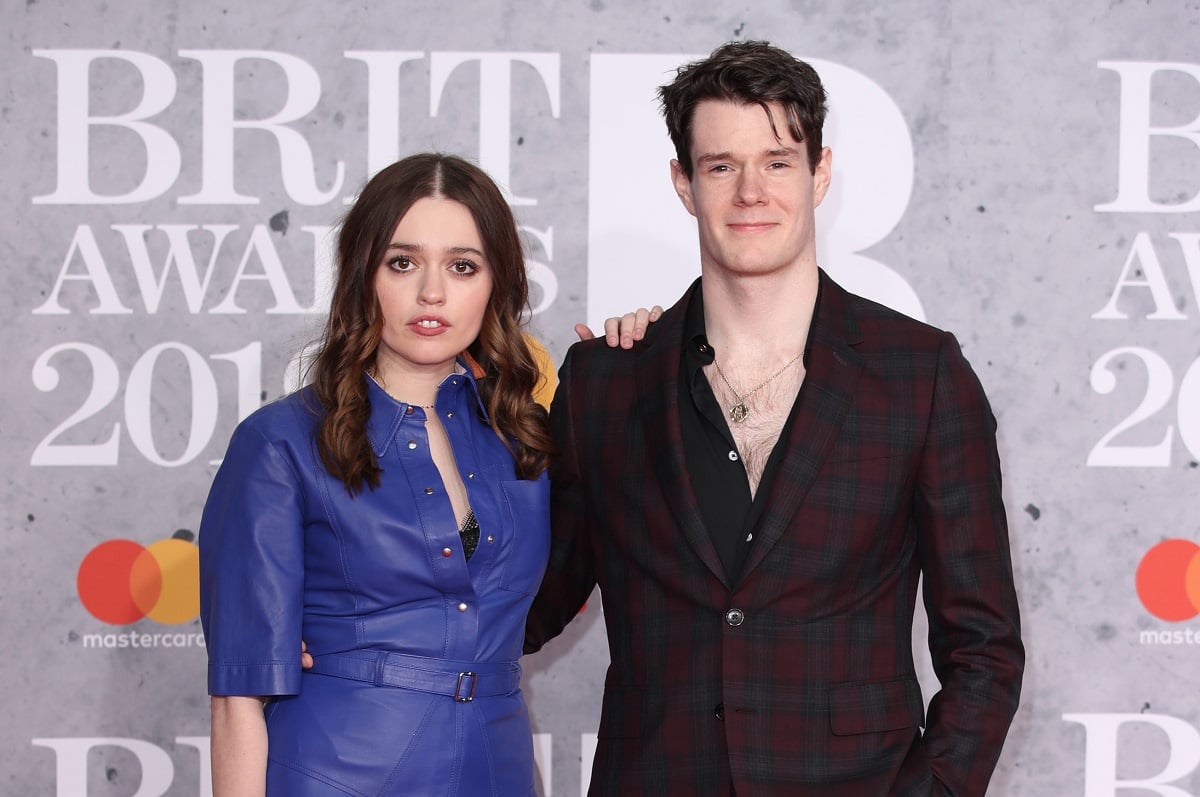 They didn't start dating until filming for Sex Education Season 1 ended. In the first season, the characters they play on the show were lovers for a time. However, that didn't affect their decision to start dating. Swindells told the Telegraph "there is no confusion between our sex scenes and our personal life." The actors also had an intimacy coach to help with the sex scenes on the show.
Now, Swindells and Wood have been dating for a couple of years. Though some fans only recently discovered this. Wood said she "posted loads of stuff of me and him before Sex Education came out not really thinking. He was just my boyfriend, so I posted it," she told Elle in 2020.
"Then when it came out people were commenting and examining my old quotes. At first, I was like, 'Oh this kind of horrible' because a relationship is your most private, vulnerable, special thing. But nowadays, I'm just so used to it," Wood added of the public scrutiny that comes with fame.
The 'Sex Education' characters v. their real-life relationship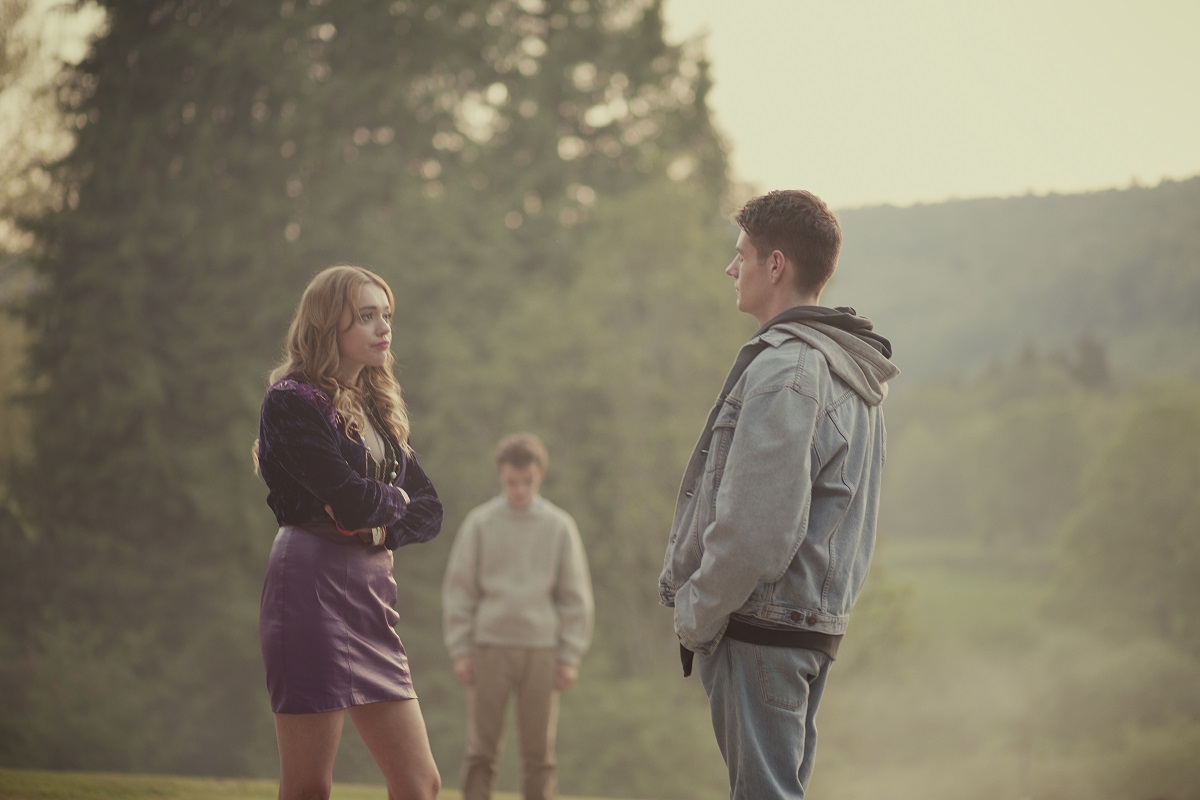 Adam is the school bully on the show. Aimee, meanwhile, is a popular girl who some consider a bit dim. In reality, the two actors are different from, but share some similarities with, their on-screen counterparts. Wood has said that she was bullied in school and wasn't very popular. That is, until people started comparing her to a model that was popular at the time. It was at that point that she began to develop body dysmorphic issues, which she has been very candid about. 
Connor has some similarities to his character Adam. As a child, Connor was rebellious. His mother died when he was young and he was left to live with his father and grandparents. So, like his character, he struggled with his relationship with his dad.  
The relationship on the show between the two characters didn't last past Sex Education Season 1. However, their real-life relationship has lasted. "We're very different, but that's why it's a great balance," Wood said of her significant other.