Which Shows Was Lyric Ross on Before 'This is Us'?
The cast of This is Us is unquestionably one of the most compelling of this TV decade, but some of the non full-time cast members are sometimes taken for granted. You've likely noticed Lyric Ross in the show playing the troubled foster daughter (Deja) of Randall and Beth Pearson. While she only had a small amount of screen time in the last three seasons, she made a huge impact through her performance and character arc.
Recently, it was announced she'll become a full-time character throughout this season and beyond. We think this is a great thing to give a louder voice to the benefits and realities of adopting.
So what did Ross do before This is Us?
Beginning acting as a young teen
Becoming an actress at the very start of your teen years is one of the most challenging times to begin in show business. Nevertheless, it didn't daunt Lyric Ross who was only 12 when she had her first part on a TV series.
Her first credited role was in the TV show Sirens playing the part of Lily in one episode. While it was a minor acting job, you can certainly recognize her based on pictures from the episode that still show up on social media.
The same year, she showed up in an episode of Chicago Fire playing a small part of an unnamed girl.
Acting in two dramatic films
Before landing the part of Deja in This is Us, Ross won roles in two obscure dramatic films. A comedy-drama called Rogers Park was the first, even if her role was very brief. It was about Chicago couples who try to rekindle their relationships after past resentments come to the surface. In some ways, it was like the family dynamics we've seen play out between Randall and Beth on This is Us.
Ross's second film was a drama/thriller called Canal Street. With an all African-American cast, this film set her up for playing in dramas. No doubt the casting department at This is Us saw her ability to handle drama well in ensembles.
Déjà Vu
Lyric arguably changed the trajectory of This is Us once showing up in her first episode (the title indicated above). We already knew the show was giving a refreshing new angle on the benefits and beauty of adoption. Having Ross step in as Randall and Beth's new foster child just emphasized this point while presenting the stark realities.
Throughout the 22 episodes Ross has been in, we've seen her Deja character go through numerous personal troubles trying to fit in with her new family. Considering Ross was able to convey this realistically and compellingly tells you a lot about how advanced she is as an actress before turning 15.
She turned this age last October while somehow looking ten years older. Numerous teen actors have been around for years who look and act older than they really are. Ross's maturity will only help the show create more familial depth as she becomes a permanent cast member.
Setting herself up for awards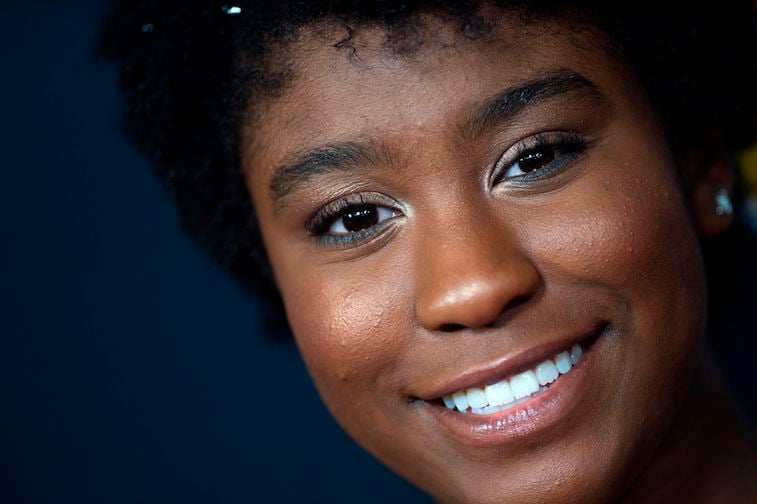 It was great to see Lyric show the world her real self when walking the red carpet recently for the SAG Awards. Before this, she was nominated for Choice Breakout Teen Star at the Teen Choice Awards in 2018.
Despite not winning, she can at least enjoy being a part of the Outstanding Performance by an Ensemble in a Drama Series award This is Us won at the SAG's.
Now Ross will likely be talked about more often as fan theories about future developments on This is Us continue without let-up. Clearly, her deep understanding of what many foster kids go through acclimating with their new families was based on solid research if perhaps not personal experience.