Which Star Has the Higher Net Worth: Alicia Keys or Her Husband, Swizz Beatz?
Alicia Keys is an unbelievably talented singer who plays the piano with effortless grace. Swizz Beatz is a producer, rapper, and DJ who seems to be the complete opposite of Keys. However, these two came together to create a match made in heaven. But which of them has the higher net worth?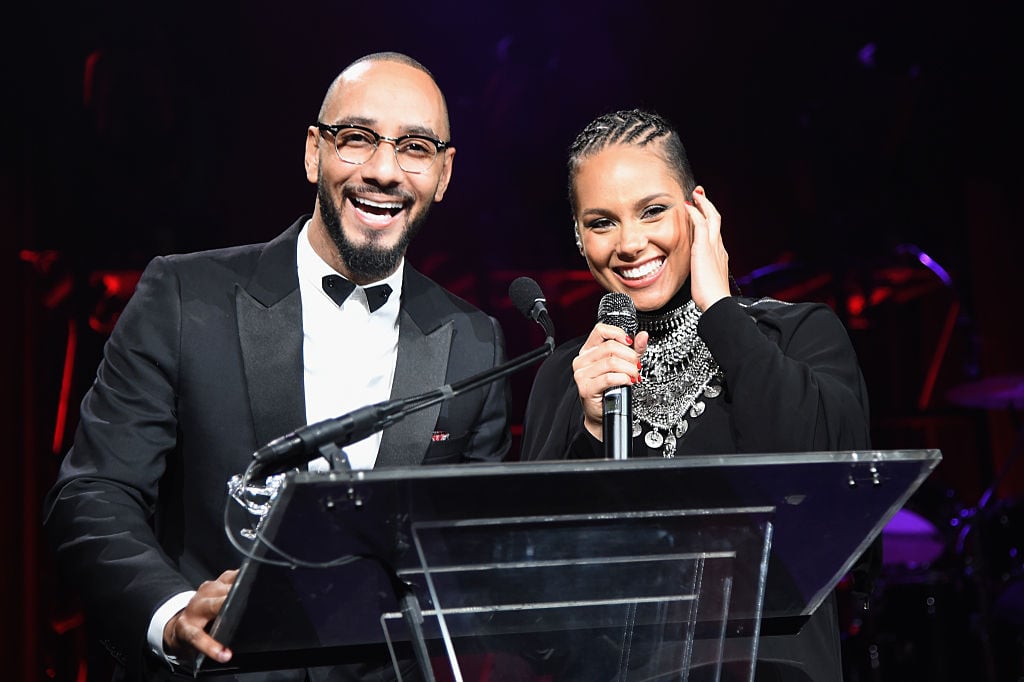 Swizz Beatz has produced plenty of hit singles and has seen success in the production, rap, and DJing industries
Beatz, who has been married to Keys since 2010, has seen a lot of success in the music industry, but in very different ways from his wife. Most of his monetary success has come from being a record producer. Over the past two decades, Beatz has produced many high-performing singles from artists such as Beyoncé, Jay Z, Kanye West, Busta Rhymes, and more. He's been named one of the top 50 greatest hip-hope producers, and was touted by Kanye West as the best rap producer of all time. In 2010, he became the "producer in residence" at New York University, and remained so for the whole school year. Beatz married Keys in 2010, and the couple has two children together.
Today, Beatz is worth an estimated $65 million
Beatz might not be as well-known to some as his wife is, but he still has had a massively successful career. In addition to being a record producer, Beatz has also dabbled in DJing and rapping. Plus, he's gotten involved in other business ventures related to fashion and art. In 2010, he launched a sneaker line in partnership with Reebok. He has grown a very expensive art collection as well. Today, he's worth an estimated $65 million.
Alicia Keys is a Grammy-Award-winning singer whose career has been strong for nearly two decades
Keys stepped onto the music scene back in 2001. That's when she released her first album, which had one of her biggest hits of all time, "Fallin'." The song was her debut single, and it hit No. 1 on the Billboard charts. Since then, Keys has continued to produce successful music for nearly two decades. Other songs of hers that saw major success are "If I Ain't Got You," "Empire State of Mind" (a track by Jay Z on which keys is featured), and "No One" and "Girl on Fire." Keys' debut album earned her six Grammy Award nominations in 2002, of which she won five. She became tied for the most Grammy wins for a female solo artist in one year.
Today, Keys is worth an estimated $70 million
Keys' success in the music industry has helped her accumulate an estimated net worth of $70 million. In addition to being a talented singer, Keys also took her talents to NBC's hit show The Voice. She was a coach on the show for seasons 11 and 12, then again for seasons 14-16. She has also made appearances on several other shows throughout the years, including Saturday Night Live and The X Factor Australia. Keys will is also the fifth female to ever host the Grammy Awards. She out-earns her husband by about $5 million, but both have had very lucrative careers.
Check out The Cheat Sheet on Facebook!