Which Star of 'Impractical Jokers' Has the Highest Net Worth?
Impractical Jokers has been one of the most popular reality game shows for nearly a decade. Starring Joe Gatto, Sal Vulcano, Brian "Q" Quinn, and James "Murr" Murray, the show focuses on four lifelong best friends who challenge each other to do seriously embarrassing stunts in public. At the end of the show, the person with the most losses has to take a punishment created by the others.
The stars have become a pretty big deal since the series debuted in 2011 and are now rolling in the dough, both from their show salaries and a few successful side gigs. But which star has the highest net worth?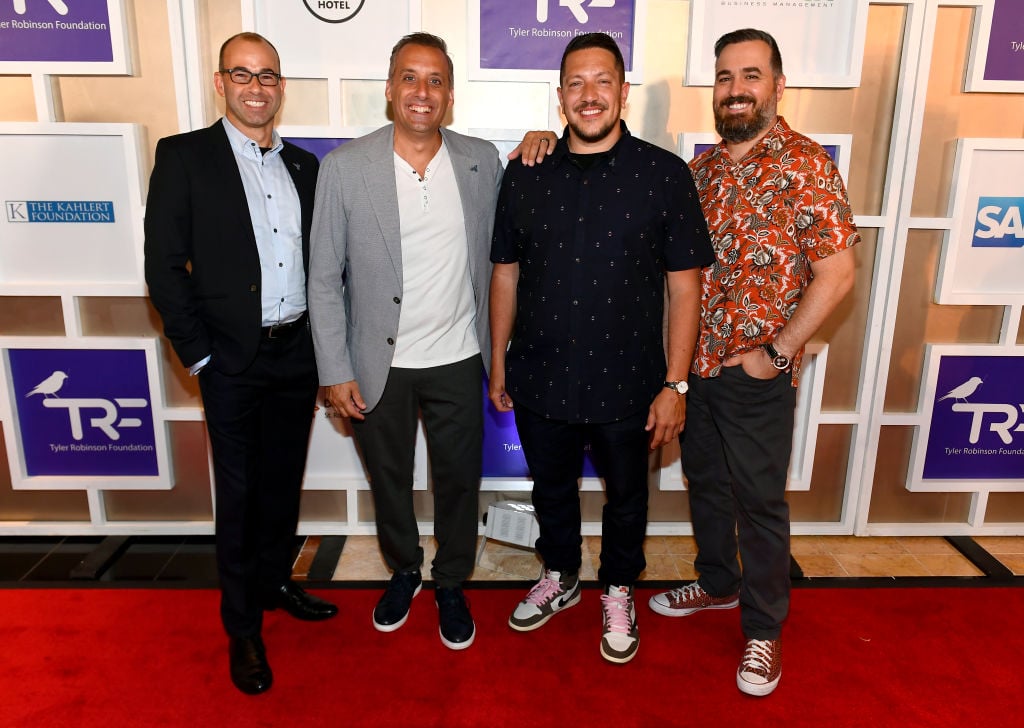 Joe Gatto's net worth
According to Celebrity Net Worth, Joe's net worth is $5 million. Reports say that he and his co-stars earn $50,000 per episode and make money while touring as their comedy troupe, The Tenderloins, which formed in the '90s.
Joe and his pals also appear in the TBS series The Misery Index, which debuted in October 2019 and is hosted by Jameela Jamil.
In comparison to his co-stars, Joe seemingly hasn't branched out as much on his own and pursued solo projects. A true family man, he likes to live a calm and quiet life with his wife, two children, and dogs.
Sal Vulcano's net worth
Like his buddy Joe, Sal's net worth is also $5 million, according to Celebrity Net Worth. Outside of the truTV and TBS series, Sal spends a lot of his time recording material for his and Q's podcast, What Say You. He also does stand-up comedy and acts, having appeared in TV shows such as 12 Monkeys and Bones.
"My job is literally to write jokes and to laugh," he told Deseret News in 2018 "Like, I just got a mortgage and it's from that. So I can't believe that. It's what people say to us the most, both in celebration of the fact that we did it and in resentment that we're doing it."
Brian "Q" Quinn's net worth
When he's not filming TV shows or working on podcasts, Q keeps busy with hosting and small acting gigs. According to his Instagram page, Q appeared in the Jay And Silent Bob Reboot (2019) and served as a correspondent at Wrestlemania 34 in 2018.
Even so, it appears that much of his money and success comes from Impractical Jokers because his reported net worth is also $5 million, per Celebrity Net Worth.
James "Murr" Murray's net worth
Murr is not only a television star but also a published author. In 2018, he published a critically-acclaimed supernatural thriller, Awakened, with horror writer Darren Wearmouth. Murr said in a later interview with the radio station Z100 New York that the book is a trilogy, meaning a new one will come out each year until 2021.
Given the success of the book, it seems like he's made a boatload of cash from it. Still, his net worth is the same as that of his friends.