Which 'The Young and the Restless' Star Has the Longest Run on the Show?
Many characters have come and go on The Young and the Restless since it started in 1973. But which actor has the longest run on the show? That would be Doug Davidson but his time on the show changed recently.
Doug Davidson's contract was changed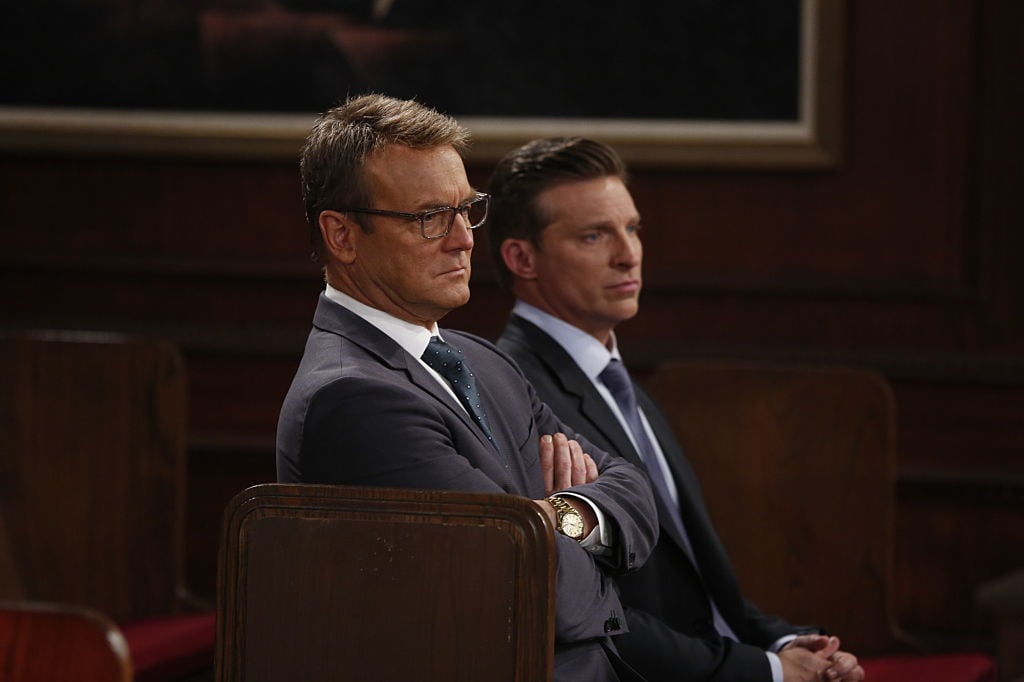 Davidson made a shocking announcement on Twitter in 2018, according to Fame 10. A fan asked him, "They haven't let you go, have they?" The star answer answered with, "It would seem so."
Another fan asked if he has been fired. Davidson replied, "That sounds harsh, but yes." Eric Braeden, who plays Victor Newman, also tweeted "I have just learned that the wonderful Doug Davidson has been fired…This is a disgrace."
Davidson did make more appearances in later episodes. He also explained his situation in an interview with Soap Opera News.
"My contract was not renewed in January, and I went on recurring status, but as it stands now I have only two shows left to air and no new dates," he said. "So finally when I was asked point blank, I explained my situation. I'm not there."
He later added, "Aside, from telling me my contract wasn't being picked up, I have no information and no communication. It feels as diminishing my role was the plan all along, which is their prerogative."
However, the future of his character seems to continually be up in the air, according to Fame 10. "I have no shows left to air and no dates scheduled," he tweeted in 2020. "I guess I'll let you draw your own conclusions."
Some fans threatened to stop watching the show because of this. He replied, "Hey, they have my number. I didn't leave."
He has the longest run on the show
Davidson has played Paul Williams since 1978 and has continued into 2020. He won one Daytime Emmy and four Soap Opera Digest Awards throughout his career.
The actor talked about why he feels like Paul's story isn't over after four decades. "I hear the same thing said about the genre, but the biggest thing in all dramatic entertainment, movies as well as television, is the continuing story," Davidson told Soap Opera News.
"We are only limited and freed by the writing," he continued. "There is always story. The writers are focused in a different direction. I understand that. There have been choices I would not have made, but that's not my call. I know the history first hand and there are some things I would never touch. But again, not my call. It's hard for me not to be emotional, period, in any circumstance, but I've been doing this show so long, I can't help but be subjective."
The Young and the Restless ran out of new episodes in the week of April 27. It's unclear when the show will be back in production because of the coronavirus pandemic.