Which 'Vanderpump Rules' Cast Members Are Friends With the 'Summer House' Cast?
Which 'Vanderpump Rules' Cast Members Are Friends With the 'Summer House' Cast?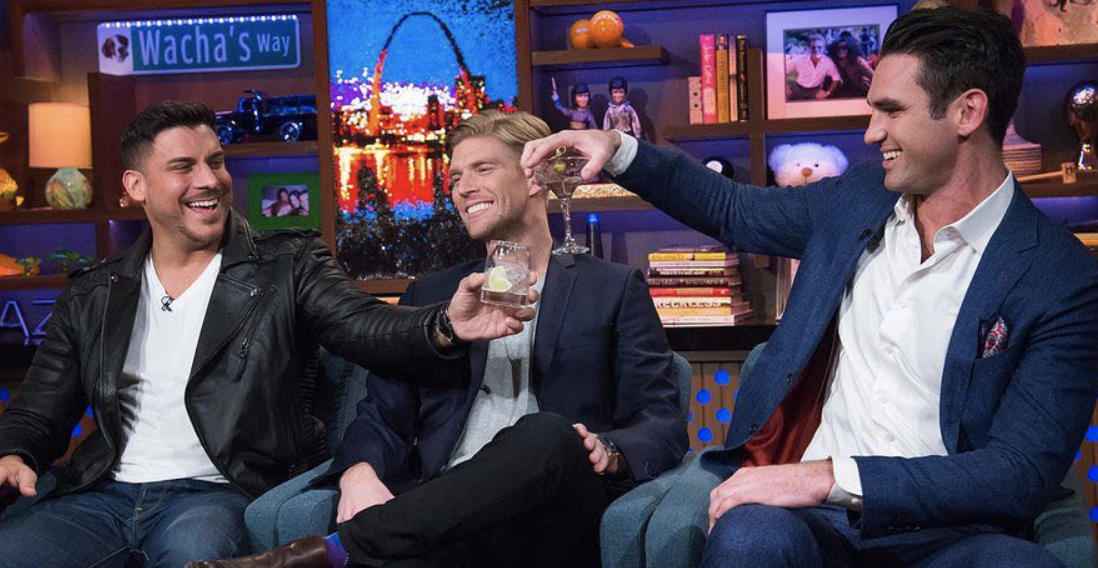 When Bravo introduced Summer House in 2017, they premiered the show using a crossover with Vanderpump Rules. The SUR women vacationed in the Hamptons and joined the new Summer House cast on the beach for a traditional New England-style clam bake.
As usual, hijinks ensued during the ladies' visit, which set the new series up for a new fanbase. And while both casts seemed to be just getting to know each other, the coastal groups now appear to be fast friends. So who is hanging out with who? And was there a Vanderpump Rules and Summer House hookup?
He couldn't pronounce her name, but now they are hanging out
When Kyle Cooke first met Stassi Schroeder, he drunkenly tried (and tried) to recall how to say her name. Schroeder seemed annoyed (albeit sometimes amused) and that seemed to be the end of it. But not so fast. Even after the super awkward hot tub turtleneck swimsuit moment, the two ended up making a friendship connection.
In fact, Schroeder told Bravo's The Daily Dish they became close pals. "I adore Kyle. I feel so bad that our first meeting was like that, but also, it is so entertaining and it is my favorite scene in the history of Vanderpump Rules now," she said. "I discovered that we're very similar. Our personalities are very similar, which is probably why a love connection didn't happen." The two recently also hung out when Schroeder and boyfriend Beau Clark were in New York.
They are also pals with these cast members who left 'Summer House'
Even though they are no longer on Summer House, the Vanderpump gang still loves these former Summer House cast members. Former house member, Stephen McGee partied with Katie Maloney-Schwartz and Kristen Doute.
Plus Schroeder has a friendship with Lauren and Ashley Wirkus. "The Wirkus twins are more fun than, I feel like, any of us," Schroeder told Bravo's The Daily Dish. "I mean, they really know how to have a good time, and they make everybody around them feel comfortable. They're so easygoing. But they're also dramatic the way that we are."
Did they (or didn't they)?
Rumors swirled around whether SURver Scheana Marie hooked up with Summer House playboy, Carl Radke. Members from both casts, including Radke said the pair got cozy, according to Bravo's The Daily Dish. However, Marie got huffy when she heard the rumors and even slammed Doute for commenting.
Were they lying? Not really. Marie appeared on Watch What Happens Live and said they just kissed. "We had a drunken makeout once in New York, not twice, once," she said. "Making out I don't consider hooking up."
Radke was left flummoxed. "I'm sorry that it's becoming kind of a vocabulary game at some juncture," he told Bravo's The Daily Dish. "All I know is we had a good time. I didn't think badly about it. She didn't seem [upset] about it," he said. "I think when it comes to being publicly known and how it was shared, yeah, that's frustrating for both of us because I don't think she expected it to be announced to everybody."
Check out The Cheat Sheet on Facebook!