Which Wahlberg Brother Has Won More Awards: Mark or Donnie?
What's not to love about the Wahlbergs? The fan-favorite family has been charming us for years in music, movies, and their chain of burger joints.
What's not to love about the Wahlbergs? The fan-favorite family has been charming us for years in music, movies, and, more recently, with their chain of burger joints.
When it comes to Donnie and Mark, the two most notably famous of the bunch, some wonder which brother is more successful. We thought we would dive into the various awards that both Donnie and Mark Wahlberg have collected over the years, to find out who's won more.
You might think you know which sibling has more accolades on the mantle. You could be in for a surprise.
Who got their big break first?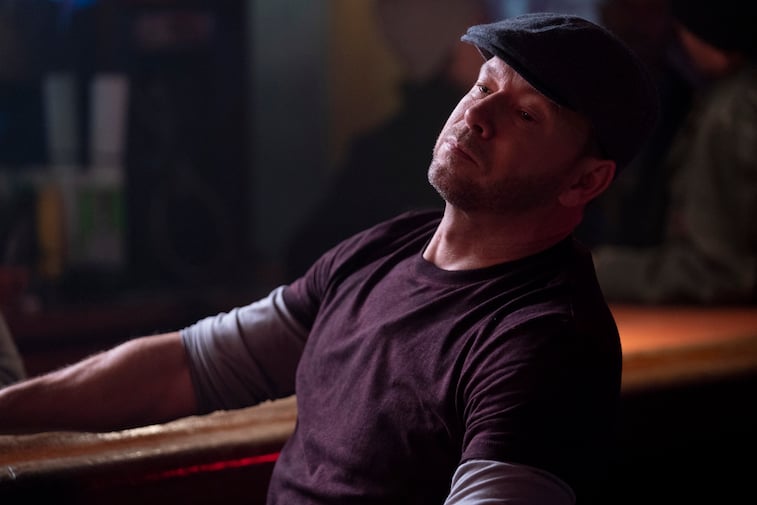 Mark Wahlberg may have more star power in more recent endeavors, but it was Donnie who bridged onto the world stage first. Donnie's contribution to the wildly popular boy band, New Kids On The Block, had him earning heartthrob status in 1986 and long before anyone knew who Mark was.
Mark, who had a rocky start in trying to stay out of trouble in his younger years, made his pop-culture debut as the ripped frontman of Marky Mark and the Funky Bunch in 1991. Both music groups earned Grammy nominations and immediate success.
Donnie Wahlberg's most crowning achievements
While incredibly successful in music, Donnie dipped his toe into the acting pool and started getting attention with his performance in the 1999 movie The Sixth Sense, among others. He has since enjoyed steady work on screen with impressive performances, including Band of Brothers, Saw II, and Blue Bloods.
Donnie is no stranger to sampling reality television, either. He and wife Jenny McCarthy dabbled in reality with Donnie Loves Jenny. He also joins his family from time to time, with appearances on Wahlburgers. 
Mark Wahlberg's most crowning achievements
Before Mark's acclaimed acting on the big screen, he was a rapper. He was also an underwear model for Calvin Klein, which you may not remember.
His chiseled physique and crime-ridden past had fans begging for more Mark. He soon earned his A-lister status, starring with heavy hitters in movies like Boogie Nights, The Departed, and The Fighter. Once he started on screen, he hasn't looked back.
In addition to the serious roles, Mark has branched out into comedy (Ted) and reality depiction (Patriot's Day), showing his diverse range and acting ability.
Current projects for both Donnie and Mark
Donnie Wahlberg is enjoying his family fame in Wahlburgers. He is also set to reprise his successful role as Danny Reagan in the tenth season of Blue Bloods.
He has rejoined his NKOTB bandmates for a string of tours earlier this year and plans to perform aboard the Carnival Conquest Cruise in April next year. As for Mark Wahlberg, he also continues to support brother Paul in the huge success of burger chains, turned reality show.
He is also set to star in an upcoming comedy, Instant Family.
So, who has won more awards?
When it comes down to taking home the golden hardware, there is one clear victor. Both Donnie and Mark have earned head nods and rosters of nominations across all of their ventures, including Emmys, Grammys, and People's Choice Awards.
Mark, however, has won more with his acting performances. Some of his plaques include Best Supporting Actor (National Society of Film Critics Awards, 2006), Best Actor in an Action Movie (Critics Choice Award, 2013), and Best Supporting Performance (Village Voice Film Poll, 2004). 
There may be some sibling rivalry with the Wahlberg brothers, but overall there is nothing but love between the two. Regardless of who makes more money, who is considered mom's favorite, or who has more awards, they both have proven to have incredibly successful careers.
They both have stars on the Hollywood Walk of Fame, and that may just be award enough.