'Whitney & Bobbi' Documentary to Air on Lifetime in 2021
More than eight years after her death, Whitney Houston continues to be the subject of movies, miniseries, and general curiosity. When her daughter Bobbi Kristina Brown died in 2015 after being in a coma for six months, fans fondly remembered the bond between the two.
Lifetime previously hinted at a planned project about the beloved music icon and her daughter. Now, the network just cemented a date for the new documentary that will explore both their lives.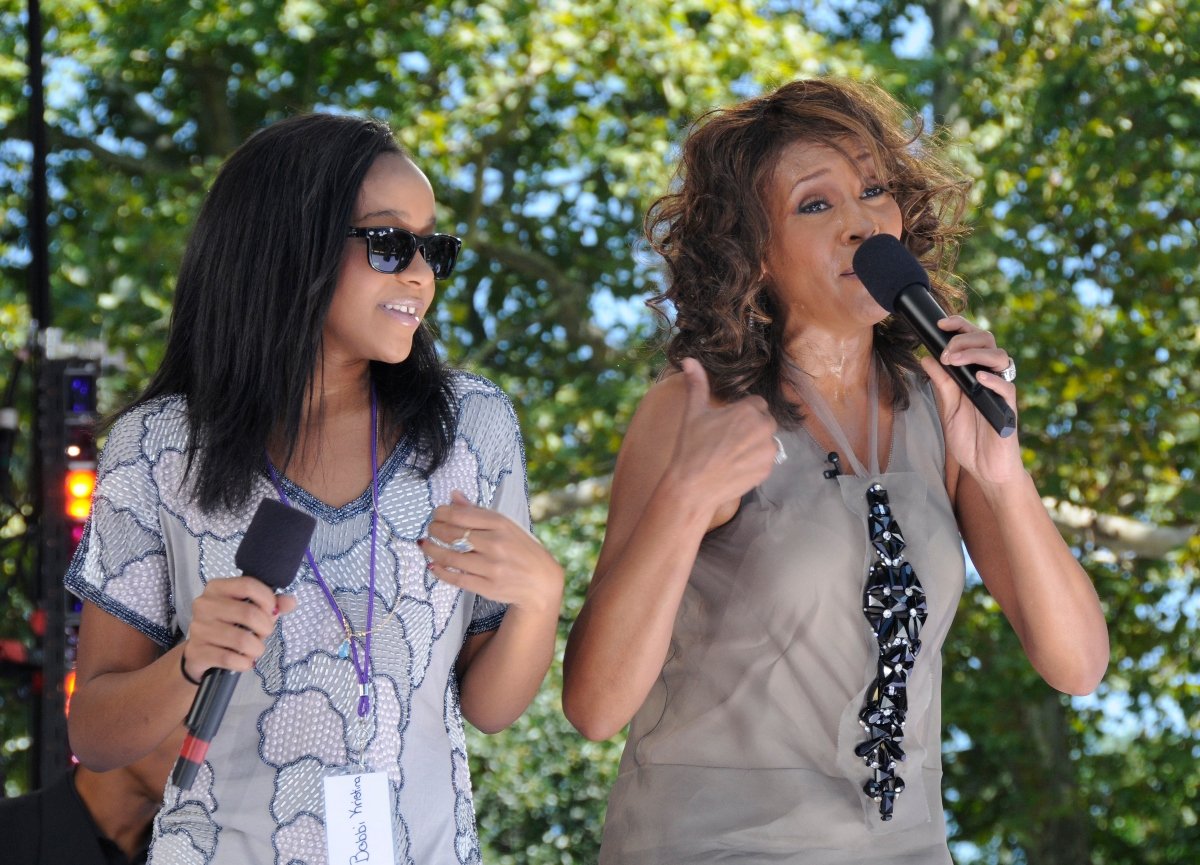 Bobbi Kristina Brown and Whitney Houston were very close
Before Houston died, she and her daughter began working on new music, as Bobbi Kristina was an aspiring singer and actor.
Oprah conducted a highly-criticized interview with Brown less than a month after her mother's death, and the young woman recalled warm memories of growing up with her mom.
Brown told Oprah that to her, she was an angel and "Nobody knows how much of an amazing spirit she was. No one knows that." Brown went on to describe Houston as not only her mother, but a sister and best friend.
RELATED: Not All Whitney Houston Fans Are Happy About Her Upcoming Authorized Biopic
When Brown died in 2015, some fans and media outlets drew parallels between Houston and Brown's lives and the circumstances surrounding their deaths. Lifetime seeks to explore that in their new film.
Lifetime's 'Whitney & Bobbi' documentary to drop in 2021
The network will release its two-hour Whitney & Bobbi documentary on Feb. 6 at 8 p.m. EST, roughly nine years after Houston's death. The film will focus on each of their lives and what they had in common. According to a press release from Lifetime, their issues with addiction will be explored:
Both faced similar struggles and turned to drugs and alcohol for relief from the pressures of being in the spotlight, before leaving the earth in the same tragic way. In a candid look at the ups and downs of their personal stories, and a celebration of their lives, Whitney and Bobbi offers intimate conversations with the friends and family that were closest to them.
Fans may recall Houston was found unresponsive in a hotel bathroom on Feb. 11, 2012. Brown was found unconscious in a bathtub at home in January 2015, and after being moved to hospice care that summer, died in July that year.
Pat Houston and Clive Davis also developing Whitney Houston film
In April 2020, Deadline reported the Whitney Houston estate and Clive Davis joined forces for a biopic about Houston's life titled I Wanna Dance With Somebody. Pat Houston signed on as one of the producers and the film is set to include Houston's original songs.
According to the outlet, producers describe the project as "joyous, emotional and heart-breaking celebration of the life and music of the greatest female R&B pop vocalist of all time, tracking her journey from obscurity to musical superstardom. While being very frank about the price that super-stardom exacted, it will be both the rich and complex saga of the search for the perfect marriage between song and singer and audience, and at the same time the moving tale of a simple Jersey girl trying to find her way back home."
There haven't been updates about who will play the legendary singer, but the script will be penned by Bohemian Rhapsody screenwriter, Anthony McCarten.