Whitney Houston Broke a Longstanding Beatles Record for No. 1 Hits in 1988
Looking at some of the Billboard chart milestones The Beatles set in the '60s, you can't imagine a recording artist will ever top them. That list begins with the group's 20 No. 1 singles released between 1964-70. (Mariah Carey is making a run for it after several decades in the business.)
And even when artists challenge the Fab Four's chart feats, you'll notice they don't come close to packing as many hits as The Beatles did in their relatively short time together. If you need an example, just check on the group's six No. 1 singles in 1964.
It's just unusual that an artist is that productive and creates such demand for their work in a calendar year. (The closest anyone had come has been four No. 1s in a year.) When The Beatles notched six straight No. 1 hits from 1964-66, that also seemed like a record that would stand for the ages.
However, the Bee Gees matched that feat in 1979, when "Love You Inside Out" marked their sixth consecutive chart-topping hit. No one could beat that streak until the '80s, when Whitney Houston made an even more impressive run on the Billboard charts.
Whitney Houston charted 7 consecutive No. 1 singles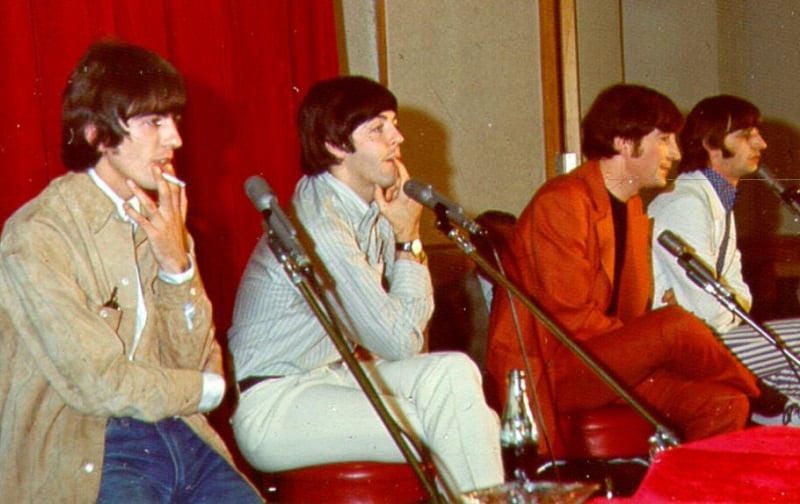 After the release of her self-titled 1985 debut album, Houston didn't take long to start doing damage on the Billboard pop charts. "You Give Good Love," the album's lead single, shot to No. 3 in July '85. From there, she went on a run that's never been matched.
Houston's streak began with "Saving All My Love for You," released in August '85. By October, the track made it to the top of the Billboard charts, marking her first No. 1 hit. "How Will I Know," released that November, did just as well on the charts. By February '86, it also hit No. 1.
"Greatest Love of All," which followed in March '86, did even better. It stayed atop the Hot 100 chart for three weeks. The following year, Houston's second album (Whitney) arrived. And with it came more No. 1 hits.
"I Wanna Dance With Somebody (Who Loves Me)," the record's lead single, made it four straight No. 1 singles. In August '87, "Didn't We Almost Have It All" marked Houston's fifth straight chart-topper. At that point, she'd matched a feat only Elvis Presley and The Supremes had managed.
But "So Emotional," released late in '87, made it six straight when it topped the charts in early '88. She'd joined The Beatles and Bee Gees among the Billboard elites then. But Houston made it a remarkable seven straight No. 1 hits with "Where Do Broken Hearts Go."
Houston matched another lofty Beatles mark in '92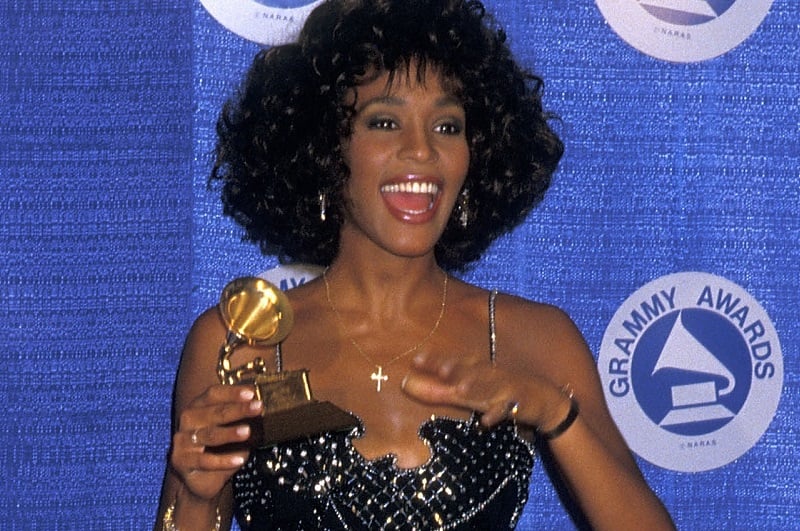 After her historic run of No. 1 hits, Houston didn't exactly fall off the map. "Love Will Save the Day," released July '88, went to No. 9 on the Billboard Hot 100. "One Moment in Time" (released for that year's Olympics) went to No. 5 in November '88.
I'm Your Baby Tonight (1990), Houston's third album, delivered more smash-hit singles. But the biggest release of her career — and among the biggest in recorded music — followed in '92. That was "I Will Always Love You," which went out on The Bodyguard soundtrack.
Houston's interpretation of the classic Dolly Parton track stayed at No. 1 on the Billboard charts for over three months (14 weeks). And, for 12 weeks of that period, the album also stayed at No. 1 on the Billboard 200.
Not since 1964 (when The Beatles did it) had an artist dominated both the single and album charts for so long. The Fab Four remain the artist to beat in terms of commercial milestones, but Houston was one of the few who played in the same ballpark.
Also see: Elton John Had a Specific Person in Mind When He Sang 'The B*tch Is Back'