Whitney Houston's Daughter Starred in a Popular Television Sitcom Before Her Death
Whitney Houston was an award-winning singer and actor who appeared in several feature films and television series. Her daughter, Bobbi Kristina Brown, was also pursuing a career in Hollywood. And just before her death, the young star appeared in an episode of a popular Tyler Perry sitcom.
Whitney Houston was a music icon and a movie star
Houston rose to fame because of her stellar voice. But the six-time Grammy Award winner also made a name for herself in Hollywood.
Houston started her acting in the early '80s before making her debut as a professional singer. She appeared in an ad for Canada Dry in 1983. And a year later, she was featured on episodes of shows like Gimme a Break! and As the World Turns.
After releasing hit songs like "Saving All My Love for You" and "How Will I Know" Houston became a music icon. But she continued pursuing her acting career. In 1992, she made her feature film debut as Rachel Marron in The Bodyguard opposite Kevin Costner.
Houston then starred in films like Waiting to Exhale and The Preacher's Wife. Her later TV credits include Boston Public and Being Bobby Brown.
Houston was 48 when she tragically died in 2012. And her daughter, Bobbi Kristina Brown — who she shared with singer Bobby Brown — died three years later, at the age of 22.
Bobbi Kristina wanted to follow in Whitney Houston's footsteps and appeared in a television sitcom before she died
Bobbi Kristina Brown followed in her famous parents' footsteps and pursued careers in both acting and singing. In a 2012 interview with Oprah Winfrey, the young star revealed how her late mother inspired her to keep going.
"I have to carry on the legacy," she said. "We're gonna do the singing thing. Some acting, some dancing — It's a lot of pressure, but she prepared me for it."
Bobbi Kristina Brown made her on-screen debut in Perry's sitcom, For Better or Worse. She appeared in a few episodes of Season 8 of the OWN series. On the show, she portrayed Tina, the receptionist daughter of Cocoa Brown's character, Jennifer.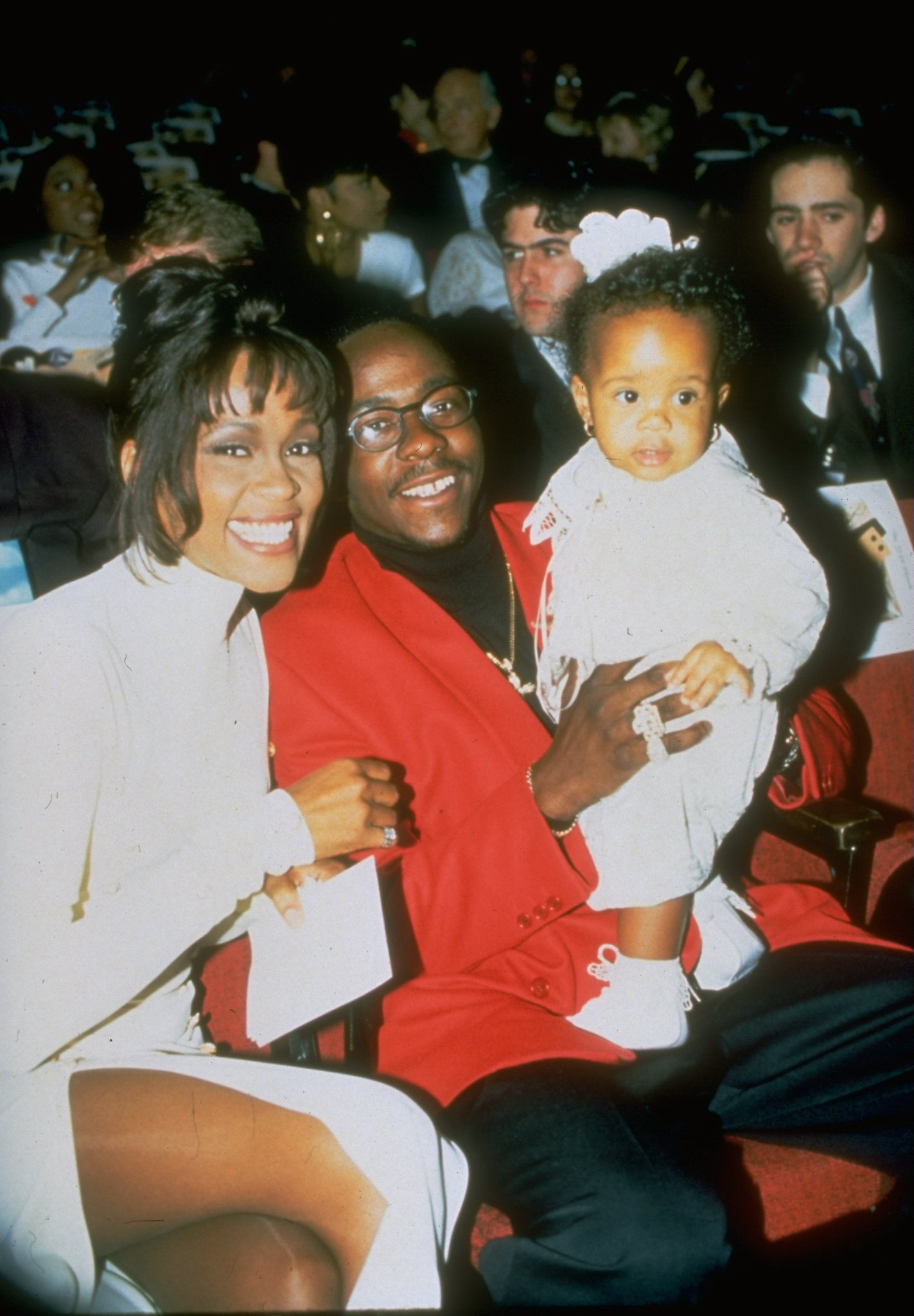 Tyler Perry believed Bobbi Kristina Brown had a promising future in Hollywood
Upon casting Bobbi Kristina in For Better or Worse, Perry revealed that he was doing what he could to support her after Houston's death. "What I found when my mother died is you have to be around people that you trust, " he said via The Hollywood Reporter.
The producer and filmmaker may have been looking out for Bobbi Kristina Brown, offering her the role. But ultimately, he found himself entirely impressed with her talent.
"She did a fantastic job," Perry suggested. "And that kid has such a future. She's such an actor. I'm so proud of her. I'm telling you, as far as she wants to go in the business, she can."
Just weeks before Bobbi Kristina's death, Perry reached out for prayers for her as she lay in a coma in the hospital. "This morning I woke up with Whitney on my mind," he wrote. "I couldn't help but think about all that she must have dreamed for her child. I know this was not her dream."
RELATED: Bobby Brown Shares How He's Been Able to Cope With Whitney Houston and Bobbi Kristina's Deaths