Whitney Houston Had Reservations About Her Character in 'The Bodyguard': 'She Was a Little Bi*ch'
Music icon Whitney Houston left a barrier-breaking legacy that continues to inspire singers that came after her. After transitioning from modeling to music, Houston aligned herself with a team who enabled her voice to soar around the globe. But it was her talent that carried her.
It took some time, but fans soon learned the singer was also quite the actor. Her first foray into film was alongside Kevin Costner in The Bodyguard as Rachel Marron, a role that opened more doors for her in the acting world. But she didn't want the part at first.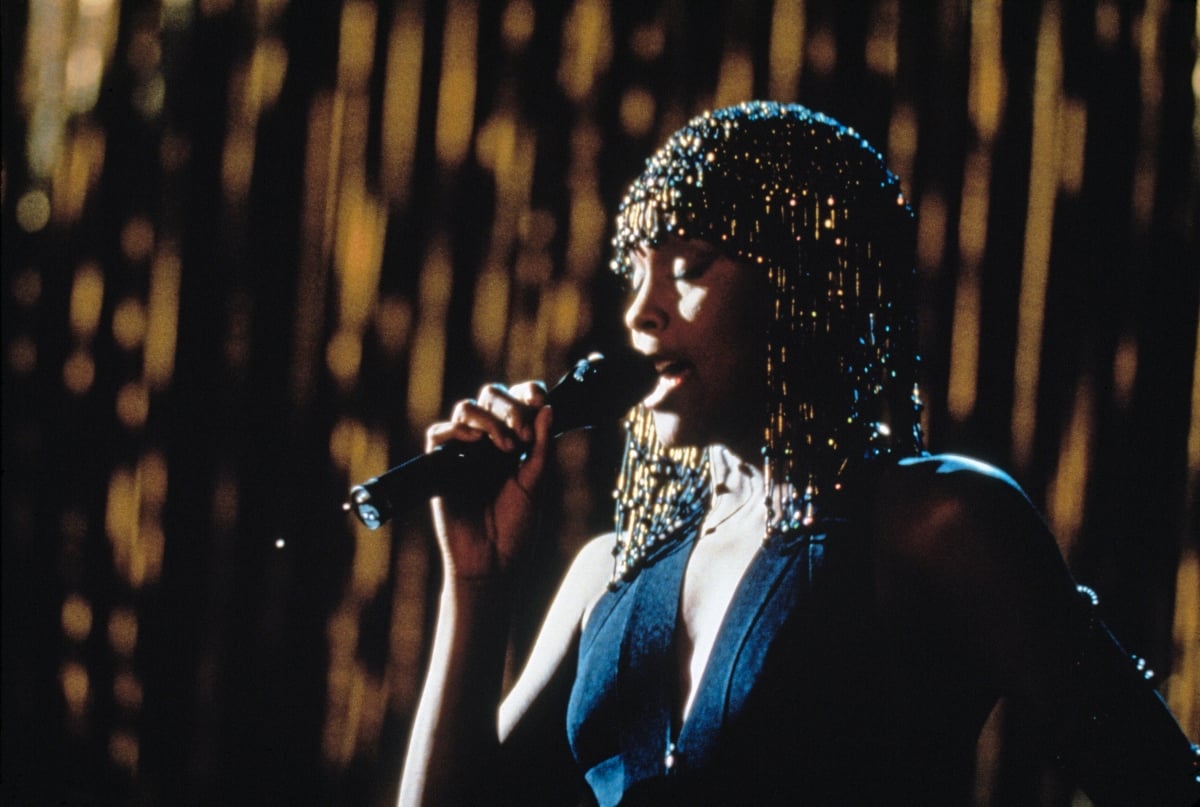 Houston was apprehensive about 'The Bodyguard'
From the early days of her career, Houston toyed with the idea of doing movies, but it wasn't something she aimed for or put on her checklist.
After the success of her debut album in 1985 and her sophomore project in 1987, Houston started receiving offers for movie roles. She turned them down. When the script for The Bodyguard landed in her lap, she was scared and wasn't sure about the character.
In a 1993 interview with Rolling Stone, Houston described Rachel as "rough."
"So I read the script. I liked the story, but in the beginning Rachel was very rough, very hard – a little bi*ch," she said. Additionally, Houston second-guessed herself about audience reactions to her acting skills—especially in a starring role alongside Kevin Costner.
"You know what I was concerned about? That people would dog me before they gave me the opportunity to do the job." She told the outlet it took two years before she finally accepted the part, something Costner shared when he spoke at Houston's funeral.
Kevin Costner convinced Houston to take the role
Houston told Rolling Stone her hesitation ultimately boiled down to fear. She expected to slowly and assuredly get her feet wet in the film industry, and explained this part seemed too big. But Costner changed her mind.
"I kind of waited too long for Kevin. I think it got on his nerves," said Houston. "He called one day and said, 'Listen, are you going to do this movie with me or not?' I told him about my fears. I said: 'I'm afraid. I don't want to go out there and fall.' And he said: 'I promise you I will not let you fall. I will help you. And he did.'
Costner often said that Houston was the perfect choice for the role because she was a gifted singer, and the movie provided a great vehicle for her acting debut.
'The Bodyguard' ruled at the box office
Though critics didn't care for the film, moviegoers loved it and The Bodyguard earned more than $400 million worldwide. It remains one of pop culture's most beloved classics.
Further, Houston's super-powered vocals helped the soundtrack win multiple awards, including Grammys, Billboard awards, and American Music Awards.
Fortunately, fans can stream the hit movie on HBO Max, Amazon Prime, iTunes, or YouTube.