Whitney Houston Just Made History
Whitney Houston's legacy continues expanding even nearly a decade after her death. With her estate releasing new projects in her honor, including an upcoming biopic, Houston fans are eager for more of the singer's work.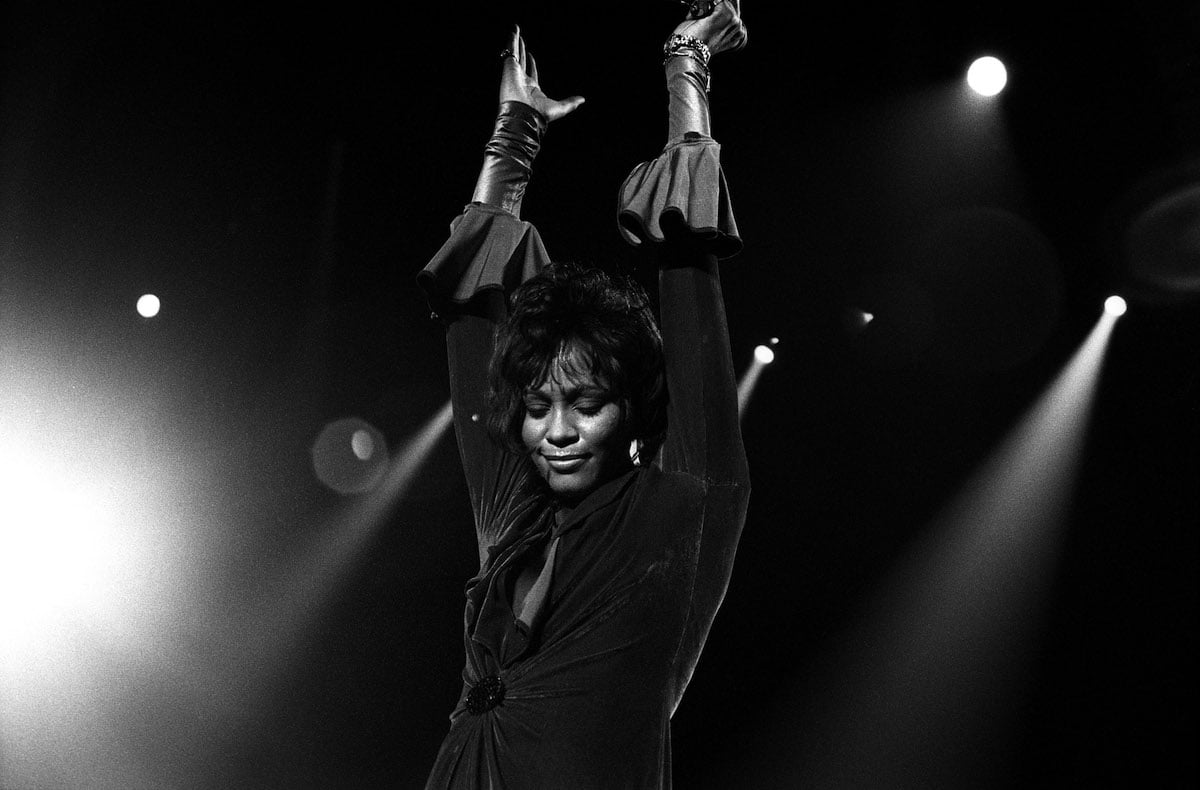 Houston's estate recently announced that three of her albums have been certified diamond status, making her the first Black artist to achieve such. The latest is added to a list of recent accomplishments for Houston posthumously. 
Whitney Houston makes history with three diamond albums; signature song reaches 1 billion streams on YouTube
According to a report from The Jasmine Brand, Houston is the first Black artist to sell three diamond-certified albums. An RIAA diamond certification indicates over 10 million physical copies of an album sold.
Houston's second album Whitney had already reached diamond status. New rules for reaching diamond status involve officials being able to count digital streams. With digital streaming being included, Houston debut self-titled album and fan-favorite The Bodyguard soundtrack are now also certified diamond. 
Not many artists achieve such. Houston's accomplishment puts her in the ranks with The Beatles and Garth Brooks.
RELATED: Clive Davis Convinced Whitney Houston to Sign With Him by Agreeing to an Unheard of Clause in Her Record Contract
In celebration of this feat, Houston's estate released a statement, along with a tribute video highlighting her success across Houston's official social media pages and YouTube channel. The Instagram statement reads:
"From Newark, NJ to the world's biggest stages, Whitney Houston's life and music has left an indelible mark on the globe. Now being the first African American to have 3 RIAA certified Diamond albums — watch fans reflect on her incomparable career as she is welcomed into the Rock and Roll Hall of Fame!"
Additionally, Houston's 1992 music video for her mega ballad "I Will Always Love You" has reached 1 billion views on YouTube, becoming only one of four songs in the entire decade that has reached that many views on the platform. 
Whitney Houston's record-breaking career highlights
Houston's been making history since her debut. She set records early on, having two number-one albums back to back with her first two albums. She also had seven consecutive number-one singles at the start of her career with the release of her first two full-length studio albums.
Separately, her debut albums became the best-selling debut album by a female act at the time of its release. Houston's follow up became the first album by a female artist to debut at number one on the Billboard 200 albums chart.
RELATED: 'The Cosby Show' Director Doubted a Young Whitney Houston's Singing Ambitions as Houston Turned Down Role on the Show
The Bodyguard soundtrack featuring Houston makes her the only woman ranked in the list of the top-10 best-selling albums. Houston is at number four on the list. The soundtrack for The Preacher's Wife is the greatest-selling gospel album of all-time. Houston loved the album so much as gospel music is her roots.
Guinness Book of World Records certified Houston as the most awarded female artist of all time, with more than 400 career awards including six Grammy Awards, two Emmy Awards, 16 Billboard Music Awards, and 22 American Music Awards.
Houston is one of the best-selling recording artists of all time, with sales of over 200 million albums worldwide.