Whitney Houston Made the First Move in Her Relationship With Bobby Brown
There's never been a celebrity love story quite like Whitney Houston and Bobby Brown. The couple were married for 14 years before their 2007 divorce, and their ups and downs were on full public display. Despite the idea of a boy chasing the girl in a typical romance, Brown says it was actually Houston who made the first move.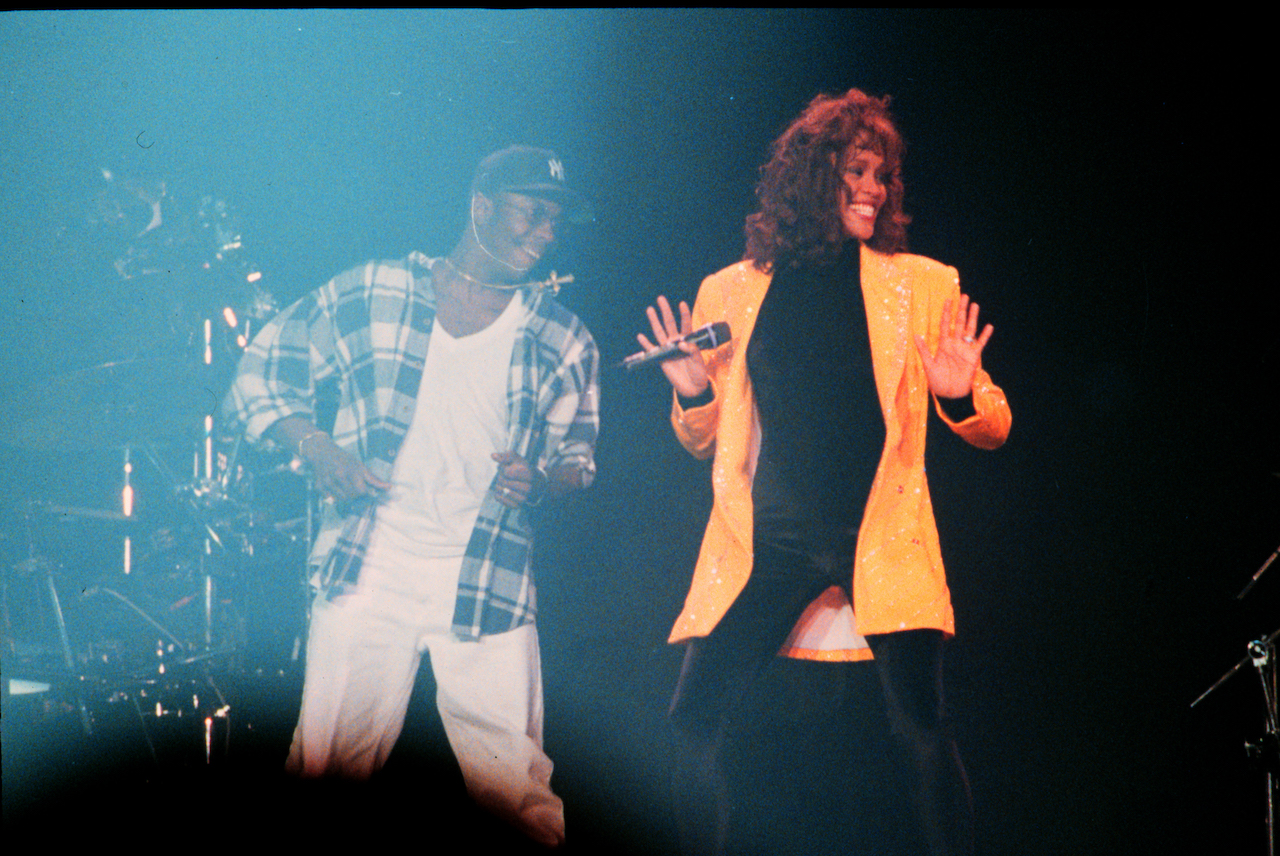 Whitney Houston and Bobby Brown met at the 1989 Soul Train Awards where the icon was not well-received by the audience
Houston may have been a top-charting, record-breaking pop star who'd sold millions of records and toured the world – but the singer faced much backlash from the R&B and urban community. They felt she was not "Black" enough and that her image and music were too crossover. Houston maintained that at her core, she was a gospel singer.
In 1988, Houston was booed at the second annual Soul Train Music Awards held in LA's Santa Monica Civic Auditorium when her name was announced in a category. She suffered the same fate the following year when her name was read alongside fellow nominees in categories she'd go on to lose: Best Music Video and Best R&B Urban Contemporary Single by a Female – respectively.
The difference between 1988 and 1989 was who was in the audience. In the latter, she met the man she called the love of her life.
She made the first move
Brown recalled the moment he and Houston met in his Biography special that aired on A&E. He performed and won awards that evening. But what stood out to him was Houston taking note.
"I remember that night like it was yesterday," Brown said with a smile. He recalled winning the award for Best R&B/Urban Contemporary Album of the Year – Male, but noting "it's also when I fell in love."
After performing his hit single "My Prerogative" and going backstage he explained, "Whitney walked up and was bumping me. She just kept bumping me," he said. "I turned around and I said, 'You know you keep bumping me.' She said, 'I know.' From there it was just love at first sight," he added. "Something about her eyes made me melt inside. I said, 'If I ask you on a date, would you say yes?' She said, 'Of course.'"
Houston invited Brown to her 26th birthday party she was holding at her home in New Jersey. They immediately began dating.
What Whitney Houston says made her attracted to Bobby Brown
It wasn't hard for the "I Wanna Dance With Somebody" singer to fall for Brown. In fact, she says she enjoyed his assertiveness and said they shared core values and had similar personalities.
"He allowed me to be me, he was fun, passionate, loving, we were crazy like that," she said in a 2009 interview. with Oprah Winfrey. "Crazy love, passionate, exciting…we could look at each other and start sweating. It was mad, it was crazy. That was that passion about me, that woman."
She also reflected on the moment he caught her attention at the Soul Train Awards. "He came out on stage, he was fly, he could move…nobody knows that sweet side of him – he was quiet and at home, he was very much the father, very much the man, very much in control. And I liked that because I was in control of everything else." she said. 
For more on the entertainment world and exclusive interviews, subscribe to Showbiz Cheat Sheet's YouTube channel.
RELATED: Bobby Brown on Losing Whitney Houston to Drug Addiction – 'I Didn't Think She Would Turn Back'