Whitney Houston Produced Some of Your Favorite Family Movies
When it comes to talent, there are few who can compare to the late and great Whitney Houston. Her singing voice alone catapulted her into legend status. But, Houston wasn't satisfied with just a music career. The "I Wanna Dance with Somebody" singer also flexed her acting chops, starring in movies like The Bodyguard, The Preacher's Wife, and Waiting to Exhale.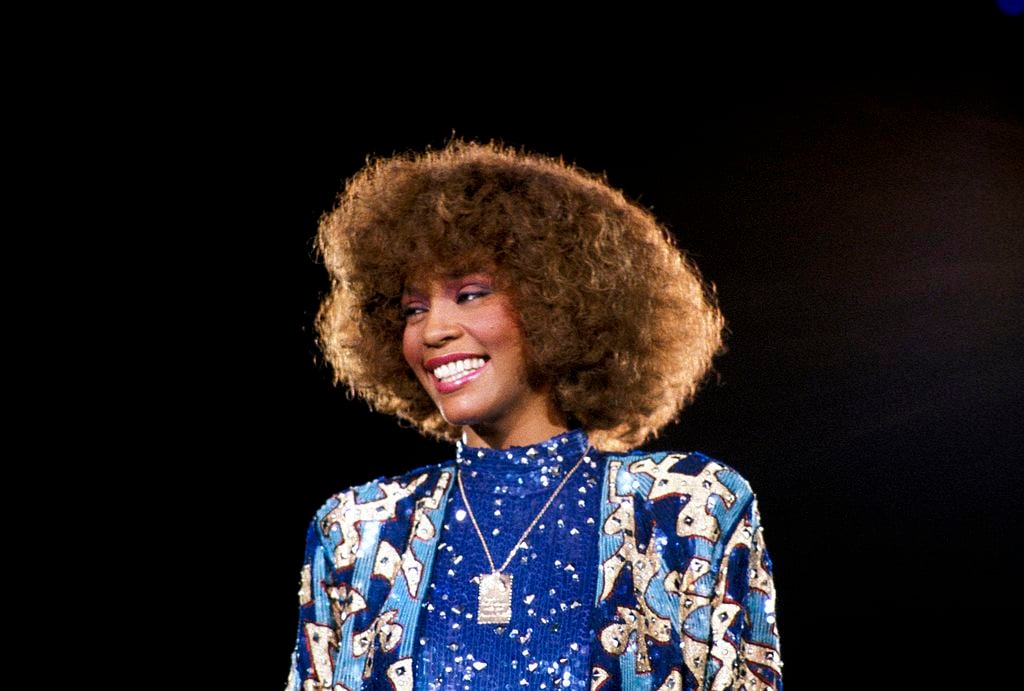 Whitney Houston produced some very well-known movies
Because she was so multi-talented, many people often forget is that Houston was also an accomplished producer. In fact, you likely know (and love) at least a few movies that Houston produced. The singer had a penchant for producing movies that were widely successful and are still well-known and loved today. Let's take a look at what they are and where you can watch them today.
Cinderella (1997)
Though Houston produced quite a few movies in her time, she is best known for producing the 1997 film, Cinderella. The movie is also known as Rodgers & Hammerstein's Cinderella. Greenlit by Disney and shown on ABC, the film's $12 million production budget makes it one of the most expensive television movies ever made. But, what makes this film particularly special is that color-blind casting was used. This allowed people of all different walks of life to see themselves represented on television. Houston also lent her acting magic to the film, taking on the role of the Fairy God Mother. The full movie is currently available on YouTube, free of charge.
The Princess Diaries
Funnily enough, Houston produced more than one of our favorite princess movies. We also have Houston to thank for giving us The Princess Diaries. This movie, which put Anne Hathaway on the map long before her Oscar win, followed Mia Thermopolis. Mia was just an ordinary teenage girl who learns that she is actually the Princess of Genovia. It's a feel-good film that the whole family can enjoy. And, bonus, if you're a This Is Us fan, you can also witness Mandy Moore playing a mean girl to perfection. This film is currently available to all Disney+ subscribers.
The Princess Diaries 2: Royal Engagement
Who doesn't love a sequel? Clearly Houston did, because seeing the success of The Princess Diaries, she also chose to produce its sequel, The Princess Diaries 2: Royal Engagement. Hathaway reprises her role alongside living legend, Julie Andrews. The movie finds Mia living in Genovia being confronted by a law that states that she cannot assume the throne unless she finds a man to marry. This film is also available to all Disney+ subscribers and talks of a sequel are also in the works.
Sparkle (2012)
Up next is the 2012 release of Sparkle, which was actually a remake of the eponymous 1976 film. This movie was the last feature film that Houston starred in before her untimely death. The film, which Houston also has producer credits on, followed three teenage sisters living in Detroit, Michigan in the height of the Motown era. The audience follows along as the sisters try to realize their dreams of becoming famous singers. Unfortunately, Sparkle is not currently streaming, but you can purchase or rent it on Amazon Prime, YouTube, or Vudu.
The Cheetah Girls
Yet another film about a girl group, Houston also produced the extremely popular Disney Channel Original Movie, The Cheetah Girls. The film followed four girls living in New York City trying to realize their dreams of becoming famous singers and dancers. Each girl has a different strength and personality and is eager to do whatever it takes to achieve stardom. The Cheetah Girls remains one of Disney's most successful original films and is currently available to stream on Disney+.
The Cheetah Girls 2
Sensing another opportunity to produce yet another successful sequel, Houston also lent her expertise to The Cheetah Girls 2. The movie followed the four original singers to Barcelona, Spain, where they try their best to win an international talent competition. The movie is the highest-rated film in the franchise. Furthermore, at the time of its premiere, it broke the record amongst all Disney Channel Original Movies, raking in a whopping 8.1 million viewers. This movie is also available to stream via Disney+.
Houston's incredible legacy
Clearly, Houston knew what she was doing when she picked movies to produce. Seeing as she gave us some of our favorite childhood movies, we owe a lot to her. Houston may have died before her time, but her entertainment legacy will live on for years to come.