Whitney Houston Saved Her Daughter Bobbi Kristina's Life The Day Before Her Tragic Death
Bobbi Kristina Brown almost had the same eerie fate as her mother Whitney Houston three years before her tragic death in 2015.
In the Lifetime documentary, Whitney Houston & Bobbi Kristina Brown: Didn't We Almost Have It All, which premiered on Feb. 6, it was revealed that Brown almost drowned in a bathtub hours before the Queen of Pop was found dead. And to make this story even more chilling, Houston was the one who saved her daughter's life.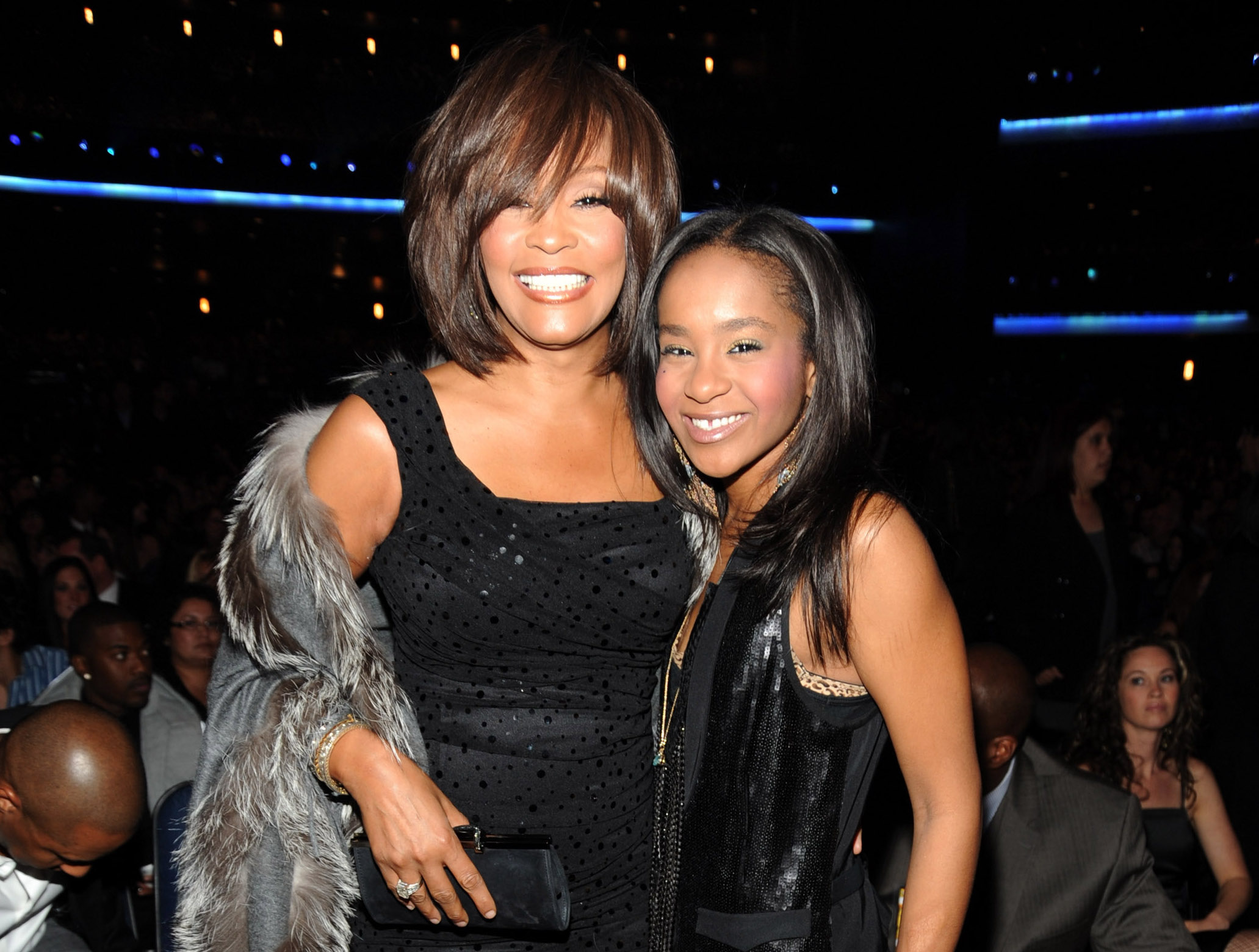 Whitney Houston woke Bobbi Kristina up after she fell asleep in a bathtub
According to the Lifetime documentary Whitney Houston & Bobbi Kristina Brown: Didn't We Almost Have It All, Bobbi Kristina was close to drowning years before her tragic death in 2015.
In the two-part series, it was revealed that Brown's near-drowning experience occurred in the wee hours of Feb. 10, 2012, after she and her mother returned to their hotel following a party in Los Angeles.
"I've never said this to anybody. I've never, like, wanted to even talk about this to anybody," Brown's friend, Shawn McGill, said in the documentary. "But, like, later that night, Krissi stayed by herself. She ends up going to take a bath, and she put her headphones in and was laying in the tub. She fell asleep."
Houston's goddaughter, Brandi Boyd, explained that the singer was the one who discovered Bobbi Kristina just in time.
"Whitney said that God told her to go check on Krissi," Boyd explained. "Her mother was literally her savior. If my godmother had not walked in that bathroom the very second that she did, Krissi would have died."
The next morning, the "I Will Always Love You" hitmaker filled their loved ones in on what had happened.
"[She] 's like, Krissi almost died last night. Shawn and Nick, like, you guys need to stay away from the water," McGill recalled. "Get away from the water. That water is evil."
The next day, Whitney Houston was found dead
Unfortunately, Houston was the one who fell victim to the water as she was found unresponsive in a bathtub at the Beverly Hilton just one day later. She was pronounced dead at 3:55 p.m PST.
After an autopsy report was conducted, it was revealed that the singer's cause of death was accidental drowning, with heart disease and cocaine as contributing factors. There were also various drugs found in her system.
Three years later, in Jan. 2015, Brown was found face down in a bathtub in her home in Alpharetta, Georgia.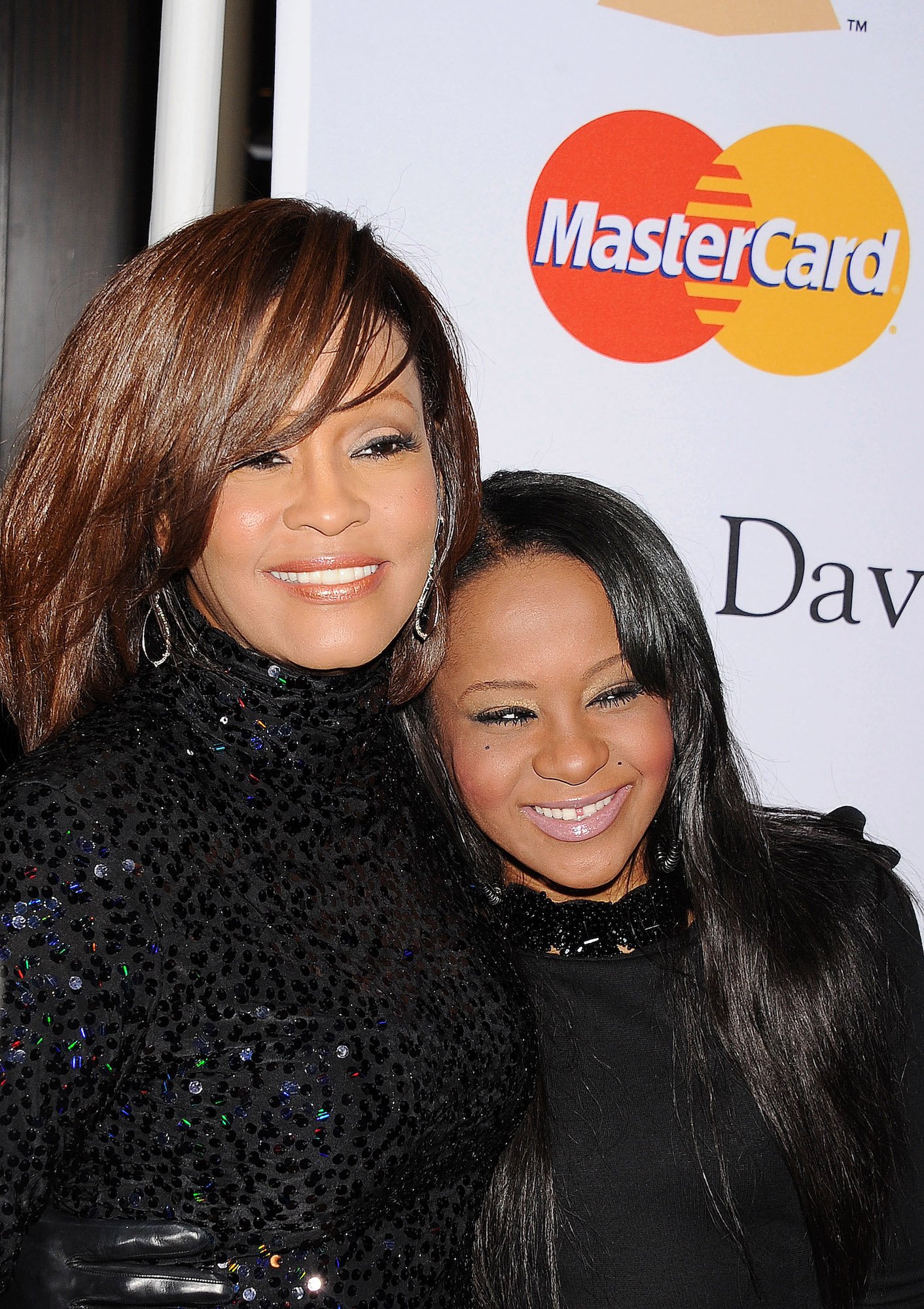 Though she was alive and breathing when transported to a nearby hospital, doctors place Brown in an induced coma after determining her brain function was "significantly diminished."
Six months later, she was taken off of life support and died at the age of 22.
Though Houston and Brown's deaths happened years ago, fans still can't wrap their heads around their similar fates. Now that we know Brown almost died right before her mother's life came to a tragic end, we're haunted even more by these eerily similar circumstances.