Whitney Houston: New Book Explores How Icon's Alleged Suppressed Sexuality Affected Her
Whitney Houston's former employee and longtime friend Robyn Crawford revealed in a book that the two once had an intimate relationship. A new book examines the singer's alleged suppressed sexuality.
Aside from Whitney Houston's marriage to Bobby Brown, the one relationship that gets talked about the most is the icon's relationship with Robyn Crawford. The two had a friendship that lasted decades and many assumed it developed into more at one point. Houston denied such, but in recent years, Crawford has confirmed it on her end. Now, a new book highlights more of Crawford and Houston's time together and whether Houston was held back by not being able to openly express her sexuality.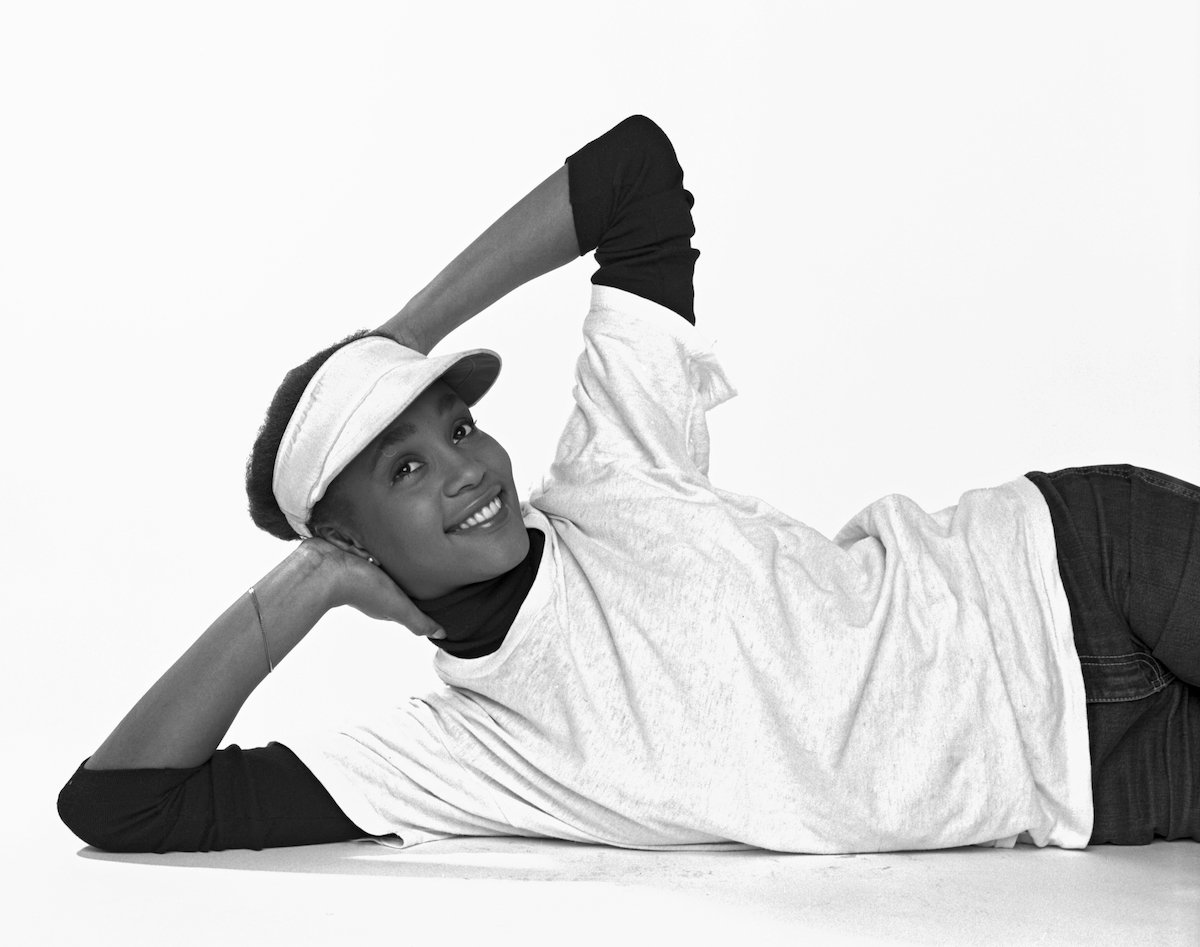 The book explores how the singer's suppressed sexuality potentially backfired
In Gerrick Kennedy's new book Didn't We Almost Have It All: In Defense of Whitney Houston, he writes about the idea that Houston was not free to be who she was in terms of her being attracted to Crawford, who she met when she was 17. The intense media scrutiny and speculation surrounding their relationship also didn't help.
"Because her music didn't fit squarely in the boxes expected of a Black girl making music in the '80s, she was seen as not Black enough. She was ridiculed. Brandished 'Whitey' — and endured endless speculation on her sexuality," he writes in an excerpt shared by The New York Post.
Kennedy details the moment Houston explored her true feelings for Crawford on an intimate level, noting it was during the summer they worked together as teenagers."Their lips met, bound by all that had been unspoken between the two. That first kiss was long, warm like honey," Kennedy writes.
The two are said to have been inseparable, but never actually defined things to others, or even themselves. "They were partners in a traditional sense but never had a real conversation about labels — lesbian, gay, bisexual, girlfriend," Kennedy writes.
But Houston's family wanted no [arts of it. The two were reportedly instructed not to walk too close to one another in public places so that no one would ask questions about them.
What Robyn Crawford has said about her relationship with Whitney Houston
Both Crawford and Houston denied ever being romantic with one another. But in 2019, Crawford penned a memoir about her friendship and working relationship with Houston titled A Song For You. It was only then that she confirmed there was more than a platonic relationship with Houston that lasted two years in the 80s. 
"It wasn't all about our sleeping together," Crawford wrote in the tell-all. "We could trust each other with our secrets, our feelings, and who we were. We were friends, we were lovers. We were everything to each other. We weren't falling in love. We just were. We had each other. We were one: that's how it felt."
Houston ended the romantic aspect of their relationship after she signed her record deal with Arista. She gifted Crawford a Bible as a token of her devotion to her, explaining that they couldn't continue on as partners due to the stigma associated with same-sex relationships at the time. 
Crawford remained a close part of Houston's circle, eventually becoming one of her top employees. She quit working for Houston in 2000 and says she distanced herself afterward to "save herself" amid Houston's own marital and substance abuse struggles became too much for Crawford to bear. 
Whitney Houston's family did not like Robyn Crawford
One person who was in opposition to Crawford's relationship with Houston was Houston's mother, Cissy. Cissy told Oprah that Crawford "talked too much" and seemingly had a certain level of control over her daughter. She also explained that she would not have been happy if rumors about Houston being a lesbian and being with Crawford were true. 
Houston's older brother Gary, who also sang background for her and toured with her, was also not a fan of Crawford. "Robyn was a nobody," he said of Crawford in the Showtime documentary Can I Be Me. The documentary also looked into whether or not Houston would have had personal success had she been able to flourish in her feelings for Crawford. "She was wicked, evil, and an opportunist. She was someone I didn't want my sister to be involved with," Gary continued.
But friends of Houston felt the opposite, in fact, many who worked with Houston felt Crawford had Houston's best interest at heart. Some even say that Houston spiraled further after Crawford's resignation.