Whitney Houston's Ex-Girlfriend, Robyn Crawford, Spills Intimate Details About Their Relationship
You don't typically find out more about people after they die. But when it comes to celebrities, nothing is ever typical. After her 2012 death, fans of Whitney Houston mourned her as if she had been a member of her own families.
The tragic way that she died shocked fans, but it also revealed that there was a lot about Houston that people didn't know. Now, her former best friend, Robyn Crawford, is coming forward about some of the things that went on in Houston's personal life.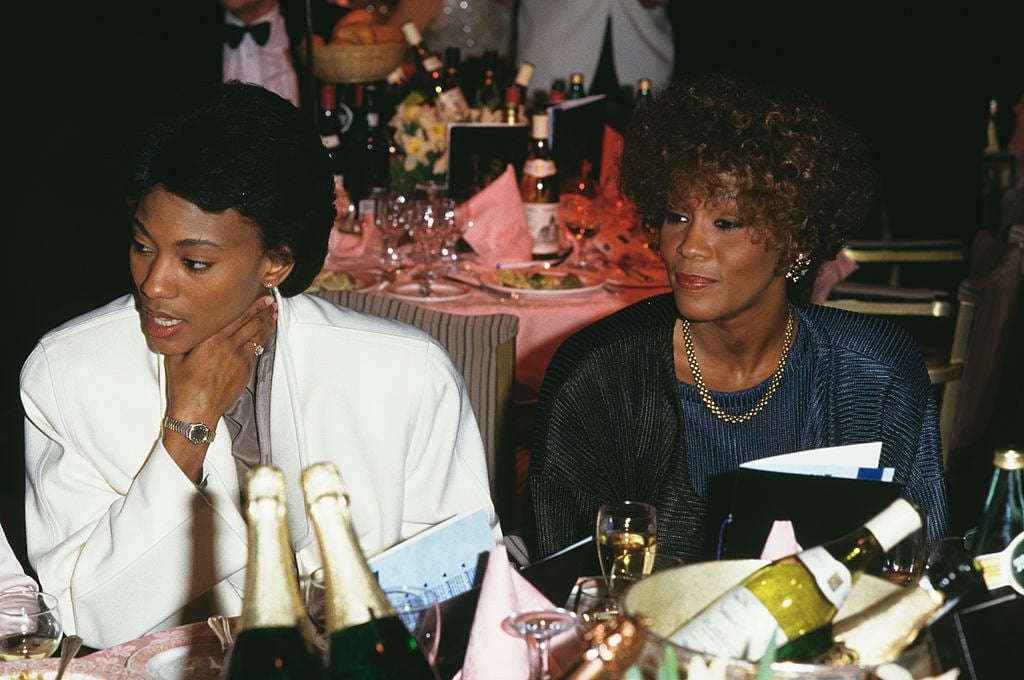 Whitney Houston and Robyn Crawford's relationship
Crawford decided to open up about her relationship with Houston in her new memoir, "A Song For You: My Life with Whitney Houston."
"I'd come to the point where I felt the need to stand up for our friendship," she wrote in the book. "And I felt an urgency to stand up and share the woman behind the incredible talent."
When Crawford and Houston met at 19 and 16, they felt an immediate attraction to one another.
"Whitney and I first met at the community development center where we were summer counselors. I was 19 and she was 16 and soon to turn 17," Crawford said on a recent Red Table Talk. "One day after camp, we were just talking. There was something there that made us connect and then that one moment, we both just met and you know, our mouths touched and that was our first kiss. It was awesome."
"We weren't hiding it but we knew that it was ours," she said. "Whitney's mom had a little, I call it fever, about our closeness. Whitney was like, 'I need Robyn here. Where I'm going, I need someone who knows me now.'
Houston ended the sexual part of their relationship only two years later.
"She said, 'I have something for you,'" Crawford recounted. Houston then gave her a bible.
"She said, 'I don't believe that we should be physical any longer', that 'It would make our journey much harder if they found out about it.' But she also said, 'Living that kind of life, you could go to Hell.' Her mom also had told Whitney that it was not natural for two women to be as close as we were."
The two still remained friends. Crawford was even the Maid of Honor at Houston's wedding.
Did Bobby Brown abuse Whitney Houston?
Crawford didn't just open up about her relationship with Houston. She also spoke about what went on with Houston and her husband Bobby Brown.
On the show, host Jada Pinkett Smith asked Crawford about the alleged abuse that went on between Houston and Brown.
"I know that when she came back from her honeymoon and she had that gash on her face. Did she ever explain to you how that gash got there?" she asked.
"I asked her, 'I threw a glass against the wall and it shattered and I got cut,'" Crawford recalled of Houston's answer. "But the cut was from here to there, about three, four inches long. Flying glass doesn't do that. But I never pressed her."
In Crawford's memoir, she wrote that Houston would always brush off the abuse.  
"Couples argue all the time," she claimed the singer said. "It's never a big deal, except when it's me."
Brown has denied being abusive to his late wife.