Whitney Houston's Father Sued Her for $100 Million Before His Death
Whitney Houston was known for her close-knit relationships with her family and friends. However, the dynamic with her father, John Russell Houston, was a bit complicated.
Though the two were exceptionally close in the beginning, their relationship became strained after the late businessman sued his superstar daughter in 2002. So, why did Houston file a lawsuit against the singer, and did she ever find it in her heart to forgive him? Here's what we know.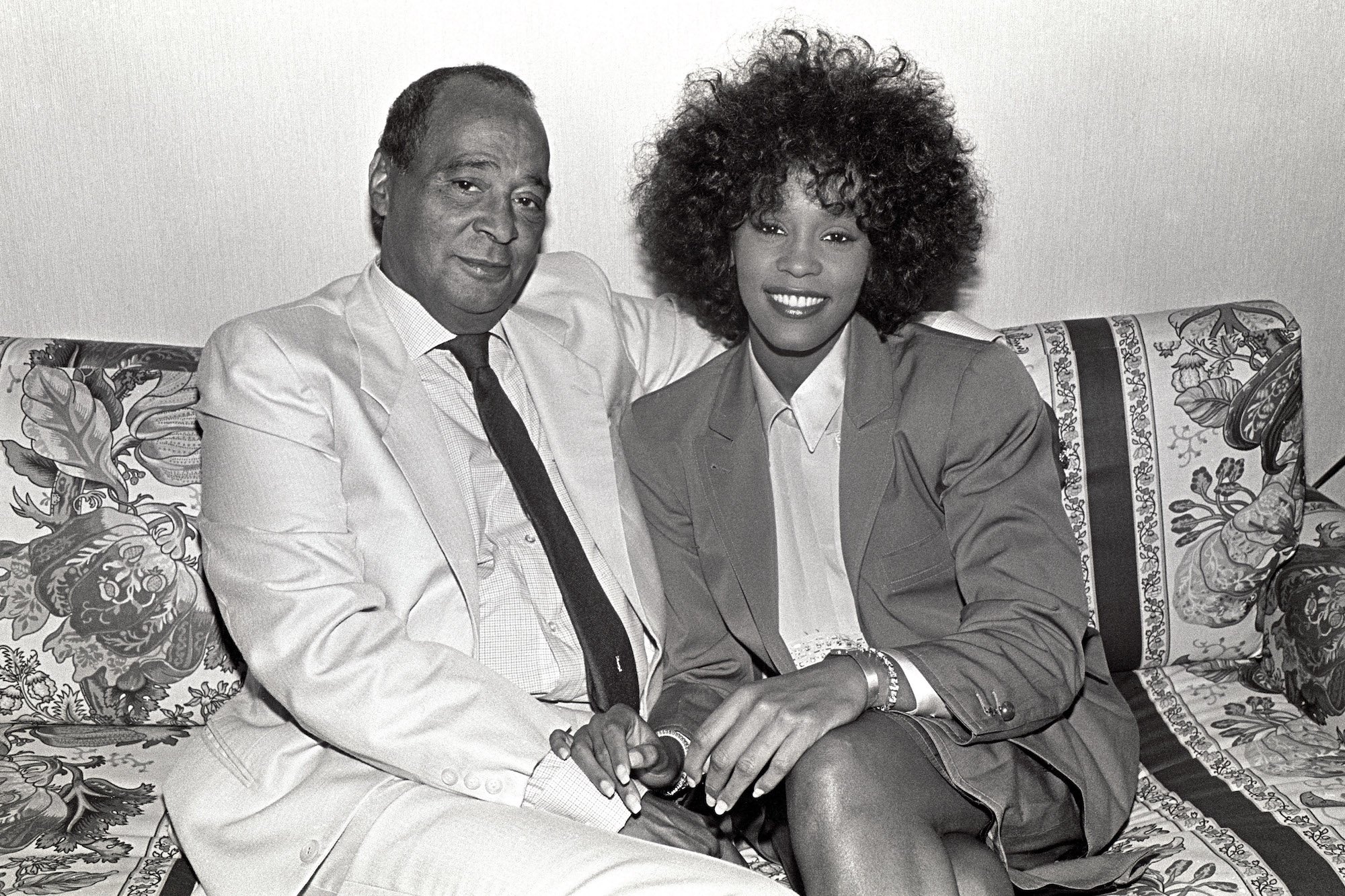 John Russell Houston's company sued Whitney Houston for breach of contract
In August 2002, John Russell Houston's company, John Houston Entertainment, filed a breach-of-contract lawsuit against Whitney Houston in New Jersey Superior Court.
According to MTV News, the suit says that the singer hired her father and his business partner in 2000 to represent her in several personal and professional matters. This included helping her straighten out the legal issue surrounding her 2000 drug bust in Hawaii.
It was reported that the company also negotiated her contract renewal with Arista Records in 2001, which resulted in a $100 million deal for the singer.
The lawsuit claims that the "How Will I Know" hitmaker failed to pay the company for such management, which resulted in them suing her for $100 million.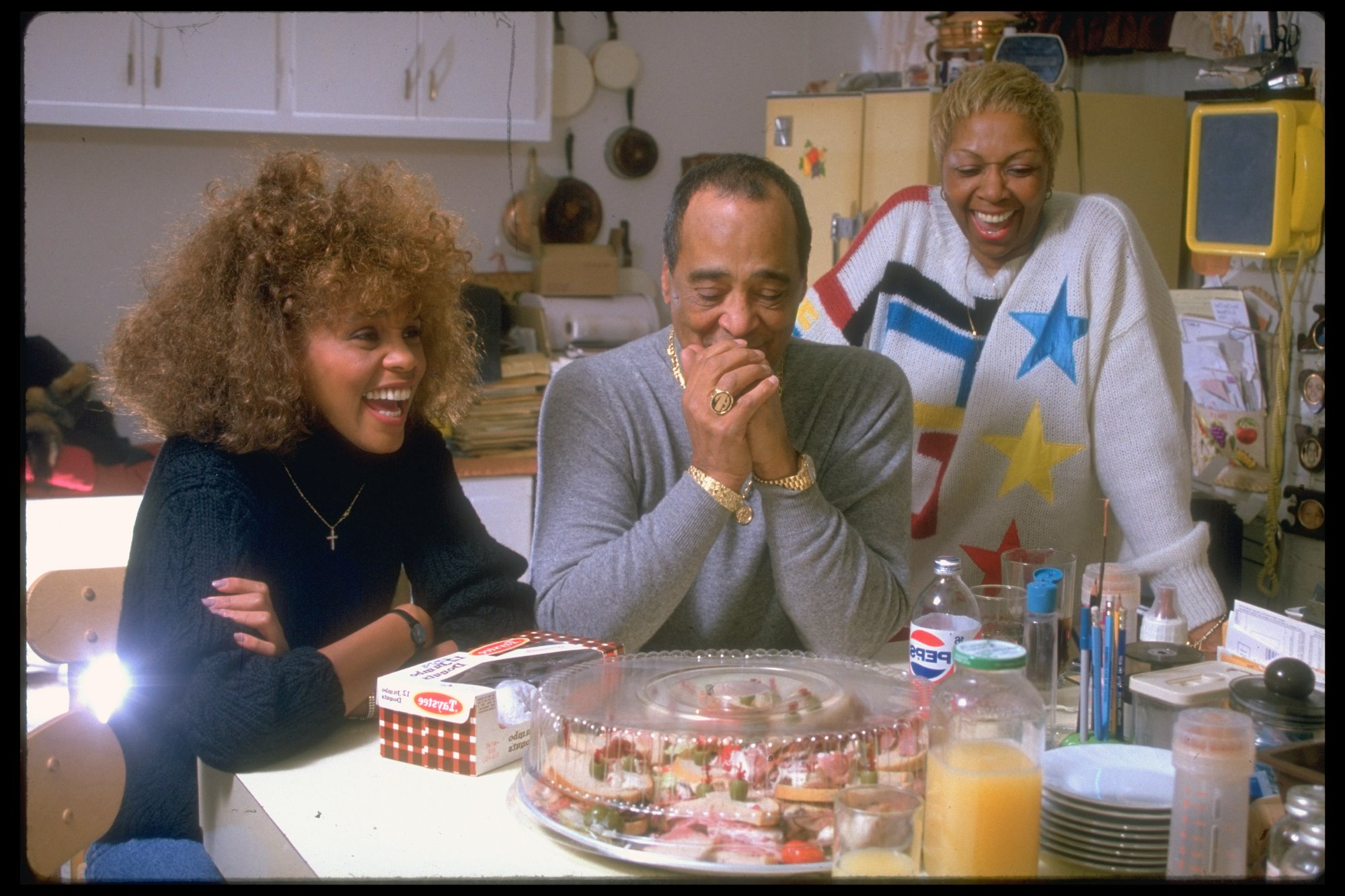 RELATED: Who Inherited Whitney Houston's $20 Million Estate?
A month after news of the lawsuit made headlines in October 2002, Houston told Diana Sawyer in an interview that she still loved her father despite their legal dispute. Still, she quickly added, "they'll never get $100 million out of me. I know that," per E! News.
A few days later, The Bodyguard star's father called for her to settle the case in a televised plea from his hospital bed.
"You get your act together, honey," he said on the syndicated television show Celebrity Justice via Billboard. "You pay me the money that you owe me. If you do that, you haven't got a lawsuit."
He continued, "At my age, I haven't got that long. Now if you think I got that long, you think about it. You step into my shoes. I would like to spend the last years of my life on a boat some place."
The lawsuit was eventually thrown out
In February 2003, John Houston died after a long battle with diabetes and heart disease. He was 82.
According to media outlets, Whitney Houston skipped the funeral.
After his death, Houston's business associate, John Skinner, pursued the lawsuit against the singer. However, according to TODAY, the suit was thrown out by a New Jersey superior court judge in April 2004.
Whitney Houston forgave her father
In 2009, Houston sat down with Oprah Winfrey to discuss her feelings toward her father's lawsuit against her.
"My dad was being influenced by people that were lying. My father was sickly at the time, he was in the hospital," she said. "I was paying the bills. I took care of my father."
RELATED: Clive Davis Convinced Whitney Houston to Sign With Him by Agreeing to an Unheard of Clause in Her Record Contract
When asked if she had forgiven him, the pop diva said "absolutely" before explaining why.
"I love my dad, and I knew he was sickly. People were trying to get money from him. Distract me from him," she continued. "There were years we didn't speak at all, but when he got sickly, I went to the hospital and I said, 'let's end this right now.'"
As for why she didn't attend her father's funeral, the singer revealed that she didn't want to mourn his death in the public eye.
"I had a memorial the day before the funeral. That was my own. It was so much press, and the media was following me around, I couldn't grieve in privacy," Houston told Oprah. "So I had my own service and then I had one for [his friends] that they could go to."