Whitney Houston's Producer Almost Passed On Her Mega Hit "I Wanna Dance With Somebody"
This year marks 33 years since the release of Whitney Houston's smash dance hit, "I Wanna Dance With Somebody." The song became Houston's second best-selling single and remains in rotation in dance clubs and on radio airwaves around the world. But Houston's producer, Narada Michael Walden, almost passed on the song because he did not feel the song fit Houston's voice. With a little tweaking from Walden, the song became one of Houston's signature records of her career.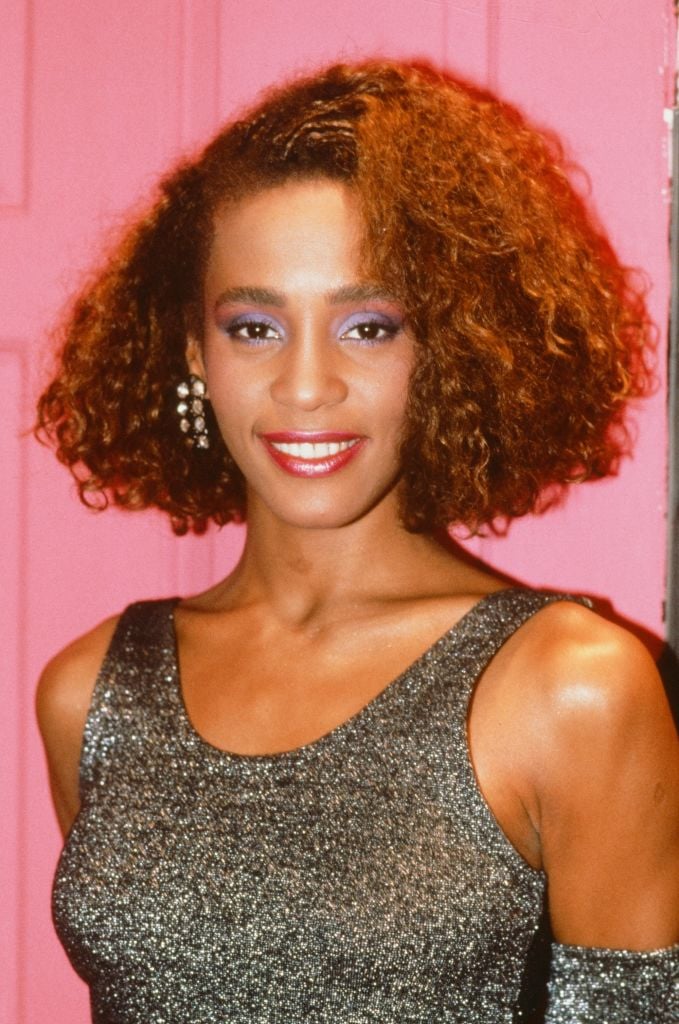 Whitney Houston producers felt "I Wanna Dance With Somebody" sounded too country and western
"I Wanna Dance With Somebody" was written and produced by the same team who helped create Houston's second number one hit in her career – "How Will I Know." The group were asked to create a follow up for Houston's sophomore album after the success of "How Will I Know," which they agreed to do. 
Writers George Merrill and Shannon Rubicam presented the finished song to Walden, but he was not impressed. The intention for the second album was to make Houston's music more pop-oriented, and Walden did not feel "I Wanna Dance With Somebody" was of the pop genre and was not interested in participating. But, Arista records executive, Clive Davis, loved the record and insisted they record it.
"It was very raw, rough, and kind of country-sounding," Walden explained as reported by Sound On Sound. "So I needed to put my ghetto hat on — my street hat, dance-club hat — so we could create a hit for everybody."
Walden said that Davis knew he had the talent to transform the song to his liking and one suited for Houston's voice. "It was really just a matter of 'OK, how can we transform this to be a great Whitney song?' After all, it was a powerful song with a terrific chorus, and what it needed was the ghetto outhouse to make it stink more and not be so squeaky clean."
What made the track even more special was that Houston wanted to record her own harmonies for the songs on her sophomore album, which Walden said he had never done before with another artist. The result was magic.
"I Wanna Dance With Somebody" became Whitney Houston's biggest hit at the time
The song was released in May 1987 and sold four million copies worldwide. The only single of Houston's to top "I Wanna Dance With Somebody" is her successful cover of Dolly Parton's "I Will Always Love You." 
"I Wanna Dance With Somebody" became part of Houston's unprecedented history-making success as her fourth of seven consecutive number-one single for her in America. She surpassed a record previously set the Beatles and the Bee Gees.
"I Wanna Dance with Somebody" won the American Music Award for Favorite Pop/Rock Single in 1988. Houston also won the 1988 Grammy for Best Pop Vocal Performance by a Female. 
Walden was proud of the song's success and Houston's legacy overall. "It was about trying to create the best possible record that will last for hundreds of years," he said. "I can't measure Whitney Houston's legacy as an artist any more than I can measure the universe. However, having worked with her, I can say that I've had the chance to work with the best of our generation."
Outside of the U.S., "I Wanna Dance With Somebody" topped the charts in 12 other countries, including Australia, Italy, Germany, and the UK. Walden went on to work on more than a dozen of Houston's songs throughout her career.