Whitney Port Says She and Spencer Pratt 'Go Way Back': The Stars of 'The Hills: New Beginnings' Went to School Together
Whitney Port and Spencer Pratt have known each other for a long time. 
Known for their roles on MTV's The Hills and The Hills: New Beginnings, the two didn't meet when they became reality TV stars. They had met years earlier, according to Port. 
While the world may have seen Port and Pratt together for the first time on TV in The Hills, they'd really met years before the show premiered in 2006. The Hills came after the success of Laguna Beach, MTV's answer to The O.C., an early 2000s drama about teens living in affluent Orange County, Calif., starring Mischa Barton, Ben McKenzie, Rachel Bilson, and Adam Brody. 
The Hills followed the original show's cast members including Lauren Conrad and Kristin Cavallari among others, as they made their way in Los Angeles., Calif, as young adults.
That's when Port and Pratt joined. Audiences first saw them as people in their early 20-something years navigating their careers, friendships, and love lives. Pratt and Port reunited in 2019 when they starred in a reboot of The Hills called The Hills: New Beginnings. But their history together goes way beyond their time on reality TV.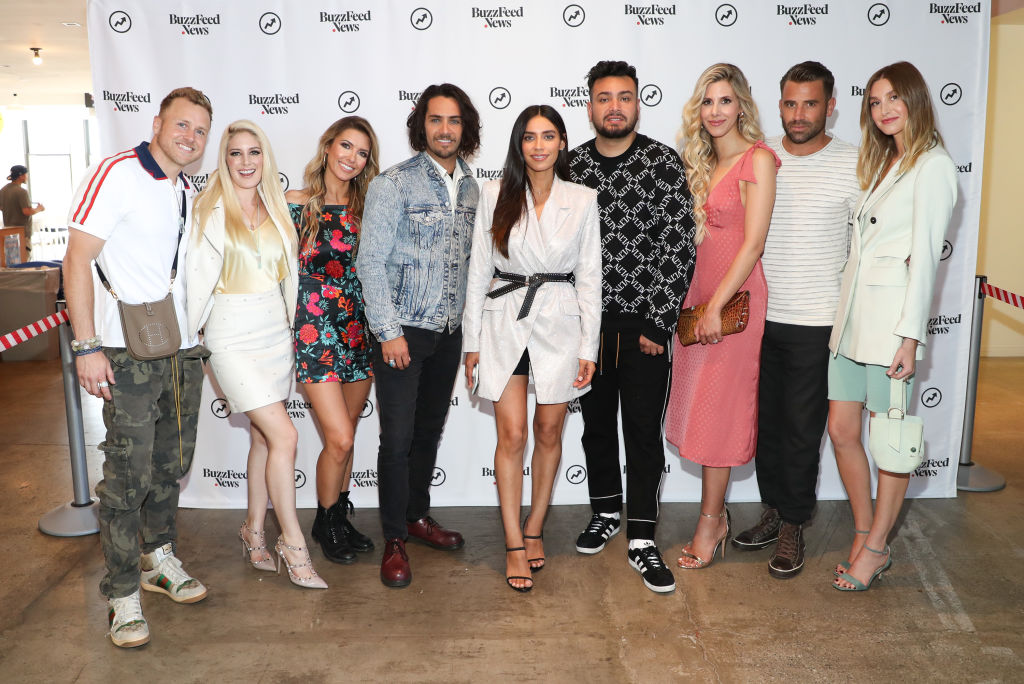 They went to middle school and high school together
It's easy to assume cast members on reality TV shows, or any program for that matter, met because of that particular project. While that may be the case it's not always true. As they say, the world's small. And the entertainment industry? Even smaller. Everyone knows everyone, even reality TV stars. 
Sharing 14 little known facts about herself, Port told Insider a behind-the-scenes detail about The Hills: New Beginnings. She said what fans might be surprised to learn is that she knew Pratt as a kid. That's right. Port knew him way before Lauren Conrad told Heidi Montag — Pratt's now-wife — he'd been a "sucky person" on The Hills. 
"I think one of the most surprising things is that Spencer [Pratt] and I actually go way back and went to middle school and high school together," Port said. 
Pratt and Port attended Crossroads, a private school in Santa Monica, Calif., that costs more than $33 thousand dollars a year in tuition for both middle school and high school, according to Business Insider.
Other celebrities attended the same school 
Pratt and Port aren't the only big names to have attended the private school. Since it focused on the creative arts — drama, film, visual arts, dance — as much as the standard curriculum, Crossroads saw many celebrities walk its halls. Alumni including Kate Hudson, Jonah Hill, Jack Black, Gwyneth Paltrow, and Zooey Deschanel.
Port and Pratt and both parents now. Port and her husband, Tim Rosenman, have a son named Sonny, who isn't featured on the show. As for Pratt, he and Montag have a little boy of their own named Gunner, who does make appearances on The Hills: New Beginnings. 
Get ready to see more from Port and Pratt on The Hills: New Beginnings when the show returns to MTV for Season 2.