Melissa Viviane Jefferson, otherwise known as Lizzo, is a singer, songwriter, rapper, actress, and classically trained flute player. Born in 1988 in Detroit, she broke into the music scene at an early age.
She started by performing with indie groups in Minneapolis and later went solo. She released her first debut album Lizzobangers in 2013 and began touring. Over the years, she achieved mild success with her music. In 2019 her hit single, "Truth Hurts," became a viral sensation on the video-sharing app, TikTok. Suddenly, Lizzo was a household name, and her career began to skyrocket.
At the 62nd GRAMMY Awards, Lizzo received three awards, including the coveted Best Pop / Solo Performance. In her acceptance speech, she thanked all the friends that helped her along the way.
The 62nd GRAMMY Awards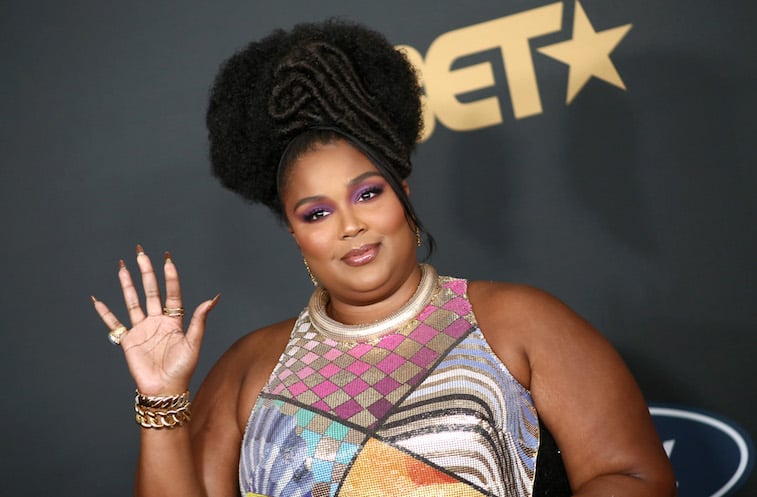 Fellow nominees for Best Pop / Solo Performance included Ariana Grande, Taylor Swift, Billie Ellish, and Beyonce. Lizzo sat with fingers crossed, as she anxiously awaited the results.
When her name was called as the winner, she took to the stage filled with emotion. She tearfully accepted the award, giving shout outs to her besties.
Who are Lizzo's friends?
"Truth Hurts" became a theme song for women and their friends across the globe. After appearing in the Netflix comedy, Someone Great, it seemed everyone was singing along to the popular hit.
Lizzo received eight nominations at this year's GRAMMY Awards, contributing her success to the support of her friends. In her acceptance speech, the 2019 Time Entertainer of the Year stated, "…we need to reach out. This is the beginning of making music that moves people again…If I hadn't reached out, I wouldn't have met my best friends Quinn and Lauren. I don't know where I would be right now, [maybe] sleeping in my car."
Quinn Wilson
Quinn Wilson has been Lizzo's creative director for the past eight years. She is credited with helping Lizzo rise to superstardom. She started as Lizzo's makeup artist but quickly transitioned to a more prominent role on Lizzo's team as she proposed one innovative idea after the next.
She helped design the most recent tour and has created hype for body positivity among Lizzo's fans. Wilson has ensured that all of the music videos, album covers, set designs, and live performances deliver Lizzo's message positively and artistically.
Sophia Eris a.k.a. Lauren
Sophia Eris, fondly known as Lauren, became friends with Lizzo after a night of tequila shots and karaoke. They instantly hit it off, and in 2011 the two started to collaborate, forming the group Chalice. Eris performed with Lizzo in her first solo performance at Myth Live in 2012.
The duo made magic together, belting out the energetic single "Batches & Cookies." In 2014, Eris and Lizzo worked on Prince's 3RDEYEGIRL project together. In 2016, she went on tour with Lizzo, supporting her best friend every step of the way. 
Who has Lizzo been hanging out with lately?
Lizzo has embraced the music industry and made some new friends. After Harry Styles of One Direction fame performed "Juice" on BBC Radio, Lizzo joined the ranks of adoring fans. She shocked her audience at a recent concert in Miami when she brought Styles out on stage with her to perform her hit single "Juice."
As the two sang and danced their way across the stage, Styles yelled: "I want to be way more than friends." At Super Bowl LIV, Lizzo was seen hanging out with Amazon giant Jeff Bezos. He later tweeted, "I just took a DNA test, turns out I'm 100% @lizzo's biggest fan."
The 2019 Time Entertainer of the Year seems to have a growing list of A-list celebrity friends and supporters. Sam Smith recently attended a Lizzo show and fell in love, saying she is gorgeous and he can't wait to watch her "continue to take over the world." Cardi B refers to Lizzo as a "talented beast", and Missy Elliott has welcomed her with open arms into the "elite sisterhood of hip-hop".