Who Are the Most 'Down-To-Earth' Kardashian-Jenner Sisters, According to Fans?
The Kardashian-Jenner are extremely wealthy and privileged, but who do fans believe are the most "down-to-earth" sisters?
The Kardashians are one of the most famous and richest families in Hollywood. They first rose to fame on their reality show, Keeping Up With the Kardashians, and today, several of the family's members are now business owners and entrepreneurs.
The Kardashian-Jenners no doubt live extremely privileged lives that most people can only dream of. However, among the wealthy Kardashian-Jenner sisters, who do fans believe are the most "down-to-earth" ones?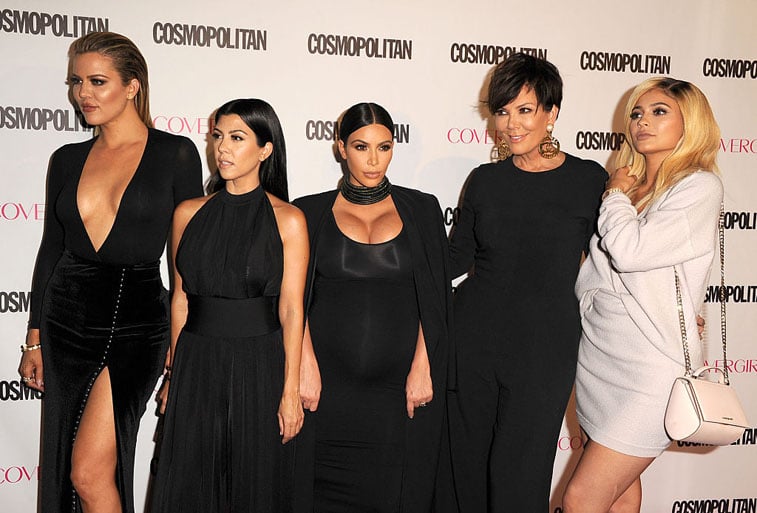 Fans think Kourtney Kardashian is 'down-to-earth' for taking herself out of the spotlight
According to a recent Reddit thread, a number of fans believe Kourtney Kardashian is the most "down-to-earth" member of her family. One reason seems to be that Kourtney is not easily influenced by fame.
This was evident in late 2019 when Kourtney announced she was leaving KUWTK after over 10 years on the show. Additionally, she has been shown to have goals and ambitions outside of being famous.
"Kourtney is very authentic and true to herself and she stands firm on a lot of her opinions which makes her seem more real since she talks about every day problems," one user wrote.
Fans also think Kim Kardashian is 'down-to-earth' for caring about other people
Some people also believe Kim Kardashian is "down-to-earth." This label can seem contradictory since Kim is arguably the most famous sister, and she even revealed that she herself was "embarrassingly obsessed" with fame in her 20's. However, fans note that her dedication to criminal justice in the past few years has shown people a different side to Kim.
"Kim seems very self aware to the masses and normal in a sense as well," one person said. "I will continue to stan her for taking the steps to become a lawyer… that is commendable for someone of her status."
Meanwhile, other fans also point out, from accounts of different people, Kim seems to be a very nice person who does not let fame dictate how she should treat others.
"Kim always tries to understand people from all walks of life and is definitely very polite and engaging," one fan said.
Another person shared a story that paints Kim in a positive light, though its validity could not be confirmed. "A friend worked on their show for years and invited them all to her wedding, in Glendale or somewhere pretty far. Kim showed up by herself," the user wrote.
Fans have mixed feelings on whether Kendall Jenner is 'down-to-earth' or not
Kendall Jenner is no doubt the Kardashian-Jenner sister who is the most private about her life. She rarely appears on KUWTK and often keeps personal details about her romantic relationships on the down-low. As such, some fans believe she is "down-to-earth" since she does not seem to be interested in fame and attention like her older sisters.
However, others believe Kendall has not shown much sensitivity to the struggles of people who are not wealthy and privileged like her. For example, she faced backlash in 2017 for taking part in a controversial Pepsi commercial that fans believed to be downplaying the message of the Black Lives Matter movement. Additionally, she once said she was "selective" about her modeling jobs, which angered many models who did not have the sort of industry connections that she did to be "selective" in their career.