Who Are Prince Harry and Meghan Markle's Inner Circle of Friends in LA?
After stepping down as senior royals on March 31, Prince Harry and Meghan, Duchess of Sussex made the move to Los Angeles. Meghan is from the area and has family there but royal fans have been wondering which celebrities the duke and former actress are tight with in Tinseltown.
Read on to find out who the Sussexes live near and who's in their inner circle of friends.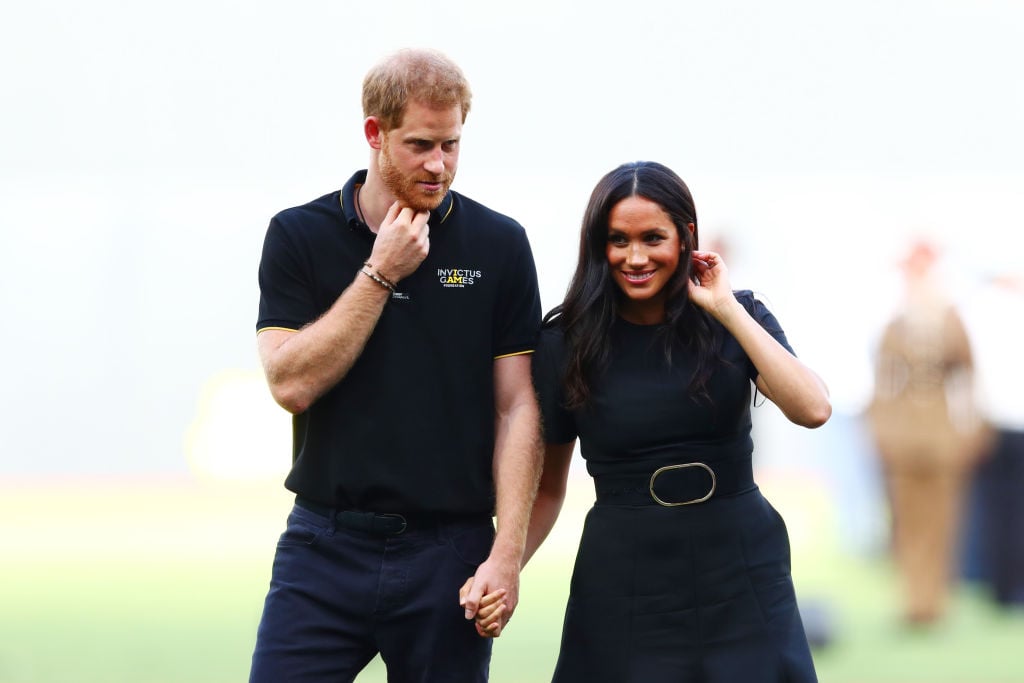 Tyler Perry
In May, it was reported that Harry and Meghan were staying at the Beverly Hills home of actor and producer Tyler Perry. The eight-bedroom, 12-bathroom Beverly Ridge Estate sits atop a hill on 22 acres of land.
The news raised questions about the duke and duchess friendship with Perry. The Madea star previously commented he felt for Markle after she opened up about the difficulties of dealing with royal life in the documentary Harry & Meghan: An African Journey.
"Remember when Meghan Markle did that interview? She said 'Thanks for asking if I'm OK. Because no one ever asks me that,'" Perry recalled. "I felt her when she said that. People toss it out. 'How are you doing?' But not many people really mean it. Or pay attention to the answer." 
It's believed that Meghan and Harry met Perry through their mutual friend, Oprah Winfrey.
James Corden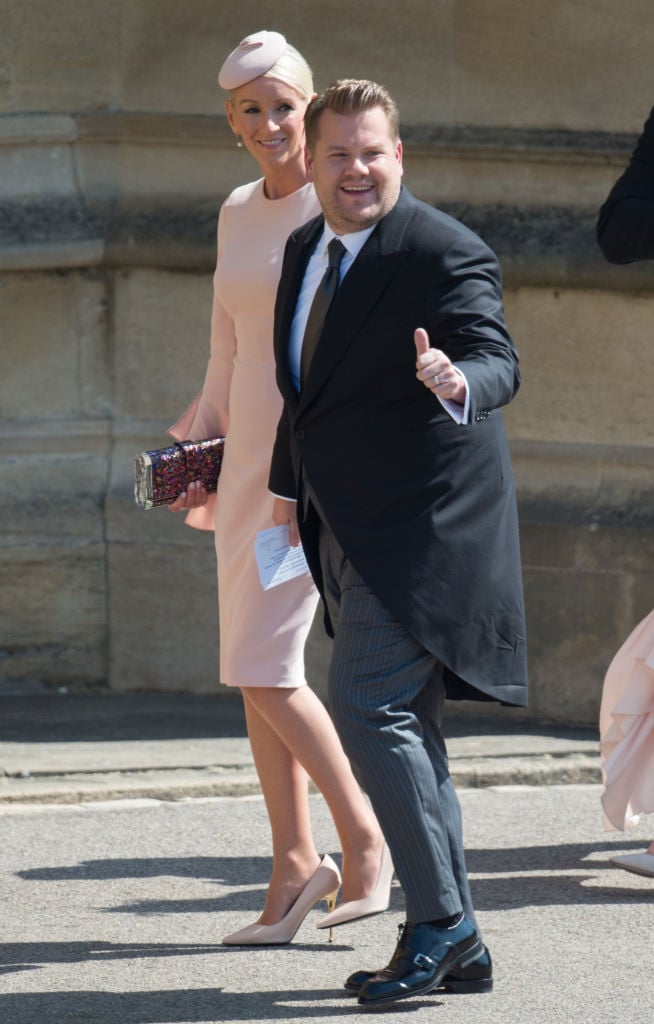 There have been reports that Prince Harry is missing some of his friends back in the U.K. and communicates with them often via WhatsApp. We now know that he doesn't live far from fellow Brit, James Corden.
The Late Late Show host and Harry have been friends for some time as Corden scored an invite to the royal wedding and private reception that followed. Hello! noted that Corden lives stateside full time in the Brentwood section of LA county which is just a few minutes away from Beverly Hills.
Adele
Another Brit residing in the Sussexes' neighborhood is Adele.
The Daily Mirror reported that the songstress lives a few minutes away from the couple and has been giving them pointers about their new neighborhood.
"Adele's just five minutes from Harry and Meghan and they've swapped notes on the area," a source told the publication. "Adele loves the neighborhood. She's also recommended her 4-year-old son Angelo's pre-school and discreet places to take Archie where they won't be bombarded by fans."
Serena Williams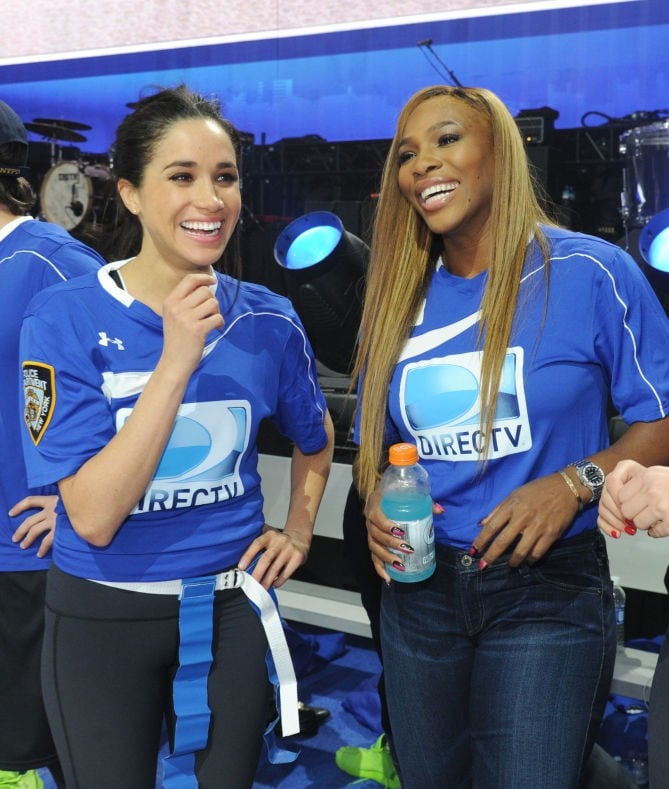 One of Meghan's closest friends, Serena Williams, is definitely part of the duo's inner circle as well.
The women met in 2010 at a Super Bowl charity challenge and appeared at the event together again in 2014.
Over the years they formed a close friendship and Williams and her husband, Alexis Ohanian, were guests at the former Suits star's wedding. The tennis pro is someone Meghan had gone to for advice about how to deal with all the media attention when she first started dating Prince Harry.
Williams and Ohanian have a home in Florida but also a residence in Beverly Hills, which according to Hello! is in the same gated community as the Sussexes.