Who Are the Highest-Paid Actresses in the World and How They Made Their Money
Emma Stone has been dethroned and Jennifer Aniston has been surpassed by another star who has taken the crown as the world's top-earning actress. Forbes released its annual ranking of highest-paid actresses and Scarlett Johansson topped the list with a whopping $40.5 million. Those impressive earnings are from June 2017 to June 2018 and are pretax. …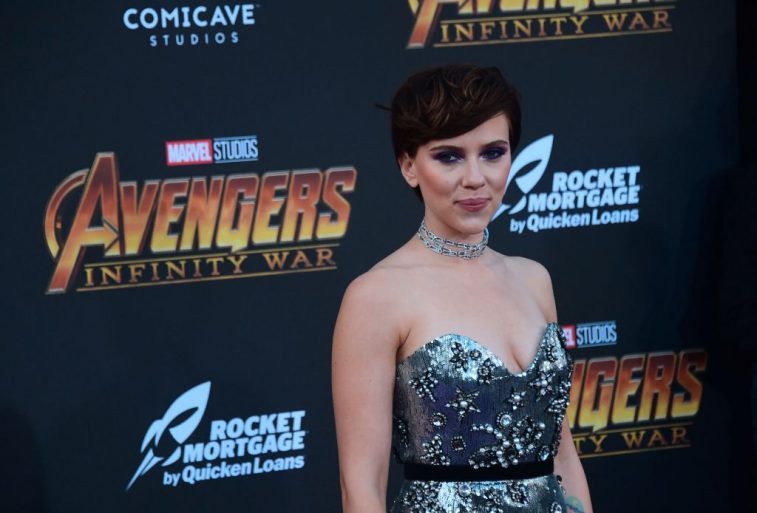 Emma Stone has been dethroned and Jennifer Aniston has been surpassed by another star who has taken the crown as the world's top-earning actress.
Forbes released its annual ranking of highest-paid actresses and Scarlett Johansson topped the list with a whopping $40.5 million. Those impressive earnings are from June 2017 to June 2018 and are pretax. So how exactly did Scar Jo make all that cash and how much did the other ladies on this list rake in this year?
Johansson starred in two movies in 2017, Rough Night and Ghost in the Shell. In 2018, she was in Isle of Dogs and Avengers: Infinity War and it's her role as Black Widow in the Avengers films that have really paid off. In fact, she's quadrupled her earnings from 2017 and is set to star in the fourth installment of the superhero series in 2019.
"The percent of budget cost have certainly skewed heavy, particularly on the Avengers movies, to cast now, whereas maybe in the early ones it was more visual effects or below the line," said Kevin Feige, Marvel Studios President and producer last year. "But that's okay because [the actors] are the best effects."
Ranking behind Johannson on the list is Angelina Jolie with $28 million. The majority of that is based on her contract with Disney for her upcoming role in Maleficent 2 which began shooting in May and is projected to be released in 2020.
Jennifer Aniston is at No. 3 pulling down $19.5 million. Most of her earnings this year are not from acting but rather endorsement deals with companies like Smartwater, Aveeno, and Emirates airlines. In addition, Aniston still makes a ton from her hugely successful role as Rachel Green on Friends. Another Jennifer took the fourth spot on the list and that's Jennifer Lawrence. Between starring in movies like Mother! and Red Sparrow and her lucrative contract with Dior, the actress brought in $18 million for the year.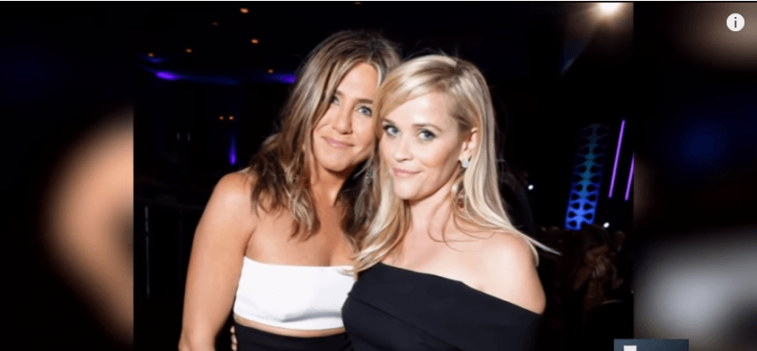 Reese Witherspoon ranked No.5 earning $16.5 million thanks in part to A Wrinkle in Time and producing and starring in the smash hit Big Little Lies. Her pay will rise next year when she and Aniston begin production on their upcoming Apple series. Both women will be receiving an estimated $1.25 million an episode.
Mila Kunis is behind Witherspoon with $16 million, followed by Julia Roberts with $13 million, Cate Blanchett with $12.5 million, Melissa McCarthy with $12 million, and Gal Gadot to round out the top 10 with $10 million. Gadot is the only newcomer on the list thanks in part to her success with Wonder Woman, her increased quote, and her endorsement deal with the cosmetic giant Revlon.
"There was such an obsession in the industry that teenage boys were the primary target box office," said Wonder Woman director Patty Jenkins Jenkins. "The industry has had a hard time shifting to acknowledging that they need to hit a more diverse audience."
Stone, who was last year's top-earning actress did not make the 2018 list. Other notable actresses who also dropped off this year's ranking are Charlize Theron and Emma Watson.
Check out The Cheat Sheet on Facebook!