Who Are the Stars of Netflix's Latest Stalker Series 'You'?
There's something creepy about one of Netflix's newest series, You. Okay, there's something really creepy about the series. And yet there is something about the series that keeps viewers watching episode after episode (beyond Netflix's convenient and brilliant autoplay feature.)
So what is it about the series? We think it has something to do with the captivating cast. You may recognize some of the leading characters. Let's take a closer look at the cast of You.
Penn Badgley
If you thought there was something eerily familiar about Joe, the obsessive, yet somehow charming bookstore manager, you'd be right. Badgley has been in the business for a while. Badgley's most famous role was as Dan Humphrey on the CW series, Gossip Girl. He also appeared in the 2010 romantic comedy Easy A.
Since 2010, Badgley has appeared in a few lesser known movies. In 2011, he was named one of People's 25 Beauties and Hotties at 25. Badgley married singer Domino Kirke on February 27, 2017.
Elizabeth Lail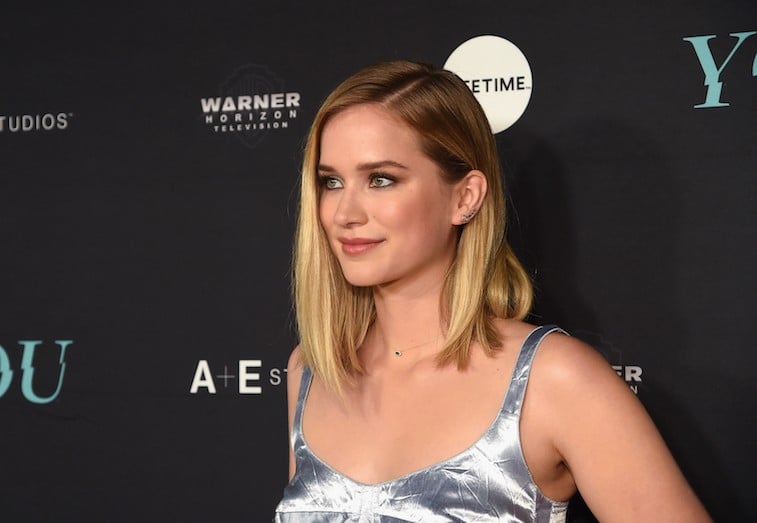 Joe's seemingly oblivious girlfriend, Beck, is played by Elizabeth Lail. Lail's biggest role before You was on the ABC hit Once Upon A Time. The actress played Anna, the series' take on the character of the same name from the Disney hit, Frozen. She appeared on the show for 10 episodes. Lail's other credits include guest appearances on The Good Fight, The Blacklist, and a ten-episode stint on the series Dead of Summer.
Shay Mitchell
For seven years, Mitchell played the role of Emily Fields on the Freeform series, Pretty Little Liars. Now she plays the manipulative best friend to Beck, Peach. Mitchell has also appeared in the films Mother's Day and The Possession of Hannah Grace. In 2017, Mitchell was cast to star in the ABC show, The Heiress, based on the book by Pretty Little Liars author Sara Shepard.
Before getting into acting, Mitchell was a model as a teenager. Mitchell co-authored the young adult novel Bliss and also has her own YouTube lifestyle channel.
Supporting actors:
Though much of the show focuses on Joe's obsession/love affair with Beck, other characters help to bring the story to life. Maybe it's because the show has a pretty strong (and experienced) supporting crew.
Kathryn Gallagher
Gallagher plays social media influencer and close friend to Beck, Annika. You is Gallagher's first major television role. The actress is also a singer and songwriter. Her song Damaged appeared in the 2012 film Thanks for Sharing. She also wrote and performed a piece for the television show Covert Affairs.
Zach Cherry
Joes adorable co-worker Ethan is played by actor Zach Cherry. Cherry has had several roles in television and movies, appearing in Spider-man: Homecoming, Irreplaceable You, and Unsane. Most recently, the actor has been appearing on the NBC show, I Feel Bad.
Hari Nef
Nef plays Blythe. Blythe is a fellow student at Beck's school and a source of envy and competition. As the show progresses, Blythe begins to date Joe's friend Ethan. Nef is a trans model. Her first role was on the Amazon series Transparent. She was the first ever trans model to be signed by IMG Models and the first trans model to be featured on a major British magazine.
John Stamos
Stamos holds a relatively minor role in the show, but he is arguably the most well-known cast member. Stamos plays Dr. Nicky, therapist to both Joe and Beck (although separately and unbeknownst to Beck). The actor is most recognizable as Uncle Jesse on the 90's sitcom Full House. Stamos has also appeared in ER, Grandfathered, Two and a Half Men, and Fuller House.