Who are the Stars of OWN'S 'Love & Marriage Huntsville?'
'Love & Marriage Huntsville' follows the live of three couples and real estate developers in Alabama. The show has become a hit on OWN thanks to its entertaining stars.
Tyler Perry took the OWN network to new heights when he landed a deal to produce drama series for the once-struggling cable network years ago. The Haves and the Have Nots became the network's staple show, putting Oprah Winfrey's network in the top spot in viewership for that time period The network has continued to produce original programming with both scripted series and reality television series. Their latest hit, Love & Marriage Huntsville, has become one of the network's most-watched reality shows.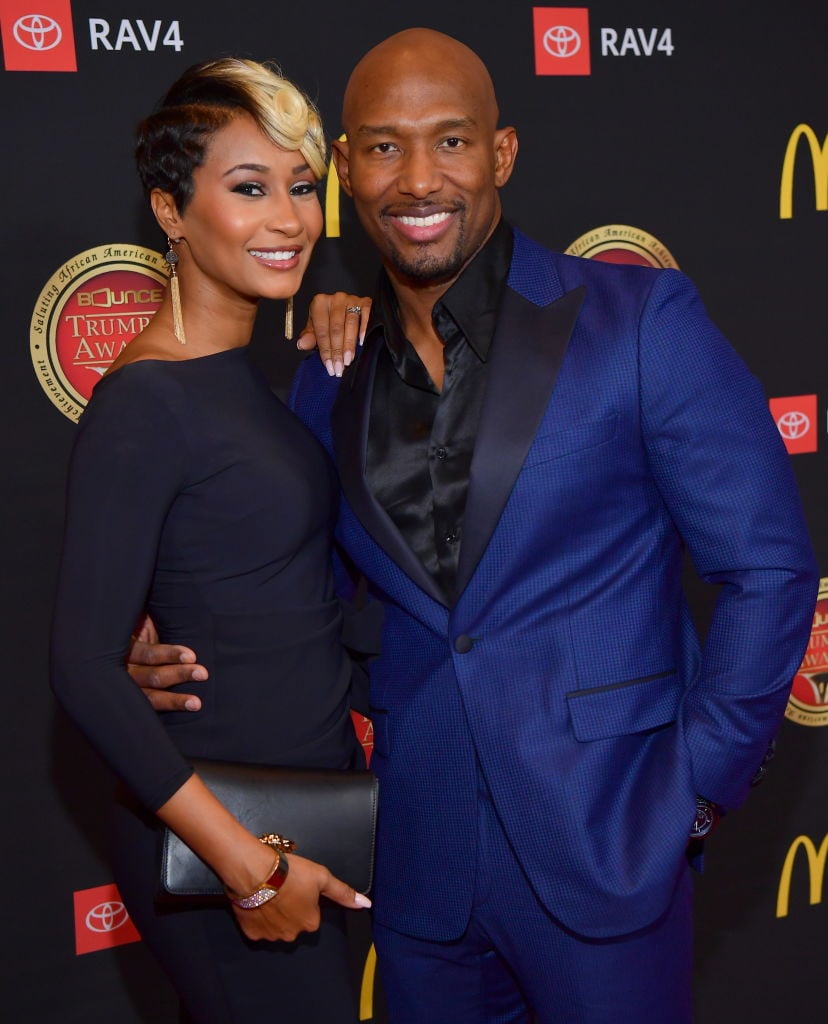 The show chronicles the relationships between six African-American real estate developers in Alabama. Each star of the show have become fan favorites in their own right thanks to their southern charm, relationship drama, career success, and the ever-changing dynamics within their friendship circle. If you haven't watched, here's an inside scoop on the cast who are.
Melody Holt
Melody Holt is a co-creator of Love & Marriage Huntsville. It was a vision of she and her husband, Martell Holt, who pitched the show to reality television producer, Carlos King. She had the desire to show the booming real estate market in North Hunstville, which was once a rough area.
A former educator, Melody quit her job as a teacher to work alongside her husband in real estate, with their now multi-million dollar business, Holt & Holt Enterprises. Melody's professional life is booming but her marriage is not as lucky. After discovering Martell's multi-year affair, her world crumbled. She put on a brave face and continued her duties as a wife and mother of three. Viewers have watched Melody play pretend happy and superwoman in season 1 but this season, she is putting her foot down in her marriage. Though she and Martell are on the rocks, she recently revealed that they are expecting baby number four. The future of their marriage, however, is uncertain. 
Martell Holt
Like his wife, Melody, Martell is also an Alabama A&M graduate. He was an educator for a number of years before starting Holt & Holt Enterprises with Melody. While Melody serves as CEO of the business, Martell acts as Chief Operating Officer. His duties consist of working alongside contractors and helping to come up with blueprints for Holt & Holt's custom homes.
Martell's public image of a devoted father, husband, and businessman did not turn out to be as picture-perfect as he made it seem. Season 1 of Love & Marriage Huntsville revealed his almost three-year affair with another woman. This season, Martell struggles to win his wife back after she finds out he and his mistress continue to have contact with one another. Martell's relationship with his once close friends on the show are currently strained as well. With his wife threatening to file for divorce, viewers have watched Martell as he tries to work on repairing his personal life through individual counseling. Not all are convinced that Martell can rid himself of his cocky demeanor and cheating ways. 
Maurice Scott
Maurice is the Owner of Credit 1 USA, a credit repair company and a Juris Doctorate Candidate. He is also a newlywed, married to Kimmie, whom he dated for seven years before jumping the broom. Maurice is also the brother of Marsau. The two brothers care for their mother and recently purchased her a home after she moved into town.
In season 1, Maurice made the transition from finance and part-time real estate to the legal field. He is currently practicing to take the state bar exam. In season 2, fans watch Maurice fight to move his teenage son from Michigan to Alabama but has trouble communicating with his ex-wife. His ex is not fond of Kimmie and does not see the benefit of allowing their son to live with Maurice full-time. Maurice is battling to balance his yearning to be a full-time father with the difficult task of trying to get the two women in his life to get along. He also attempts to play peacemaker between Marsau, and Martell. 
Kimmie Scott 
Kimmie Scott is the wife of Maurice. The Baltimore native was a single mom for many years before moving to Alabama and meeting Maurice. The two wed in a lavish all-white yacht ceremony in Miami in Season 1. Kimmi is a Registered Nurse by trade and is the Executive Director of a non-profit. She is also a practicing Licensed Real Estate Agent.
Kimmie is the oldest of the women on the show but has enough youth and spice to compete. She's the most outgoing and adventurous of the bunch on the show. Season 1 showed Kimmie and Maurice prepare for their wedding but their marital bliss was cut short thanks to the complicated relationship she has with Maurice's ex. Though Kimmie loves Maurice's close relationship with his son, she is not on board with him living with the newlyweds full-time as she is finally an empty-nester who is enjoying her new husband. She also feels disrespected by Maurice's ex-wife and is emotional when she learns the lengths Maurice is willing to go to get his son to Alabama in season 2. 
Marsau Scott
Marsau Scott is a commercial general contractor and has been married to his wife, LaTisha, for 14 years. He enrolled in Alabama Agricultural and Mechanical University in 2000 and completed his B.B.A in International Business in 2004. In 2015, Marsau joined The University of Alabama in Huntsville and graduated his master's degree in 2017. He is the brother of Maurice, and the two worked closely together on a variety of real estate projects before Maurice shifted his focus to law.
Viewers are critical of Marsau for his caveman attitude. He believes in more traditional marital practices where the woman cares for the household and the husband provides financially. Season 1 showed the discord LaTisha's desire to return to the workforce caused in her relationship with Marsau. In one episode, LaTisha attended a networking event and left their three children with Marsau. Fans of the show were shocked to discover that Marsau knew very little about the needs of his children, including their dietary restrictions. This season, it appears that Marsau is trying to accept the idea of LaTisha being a working mom. Season 2 also explores the rift in Marsau and Martell's friendship due to Martell's belief that Marsau has been insensitive to he and Melody's marital issues. 
LaTisha Scott
Like her husband Marsau, Latisha is also a licensed Commercial Real Estate Developer but put her career on pause to accommodate the needs of her family. She's been a stay at home mom and wife since having her first child but desired to get back into the real estate field to fulfill her passions. Despite her husband's opposition to returning to work, LaTisha followed her heart and found a job with a local real estate firm. She also started a podcast, Mommy Business. 
With the help of Melody, LaTisha was able to expand her professional contacts through networking. She and Melody's relationship is not in the best place in season 2 because of their husband's issues and a mutual belief between the two women over lack of support. LaTisha is also angry with Melody due to Melody's claims that Marsau has been unfaithful. The show also follows the interesting relationship between Latisha's mom and her husband, who both battle over what they feel is best for her.
Love & Marriage Huntsville also shows each couple fighting to figure out what to do with their shared business idea as their friendships crumble. Viewers can tune in every Saturday at 9PM EST on OWN.