Who are Willow Smith's Friends?
Willow Smith has made a name for herself in the music industry. Fans know her for her many hit songs, activism, and occasional acting roles. She comes from a family of successful actors and musicians. Now, she is living in a $3 million beach home and working hard at her career. From growing up in the spotlight to her many professional endeavors, Willow Smith has made some famous friends.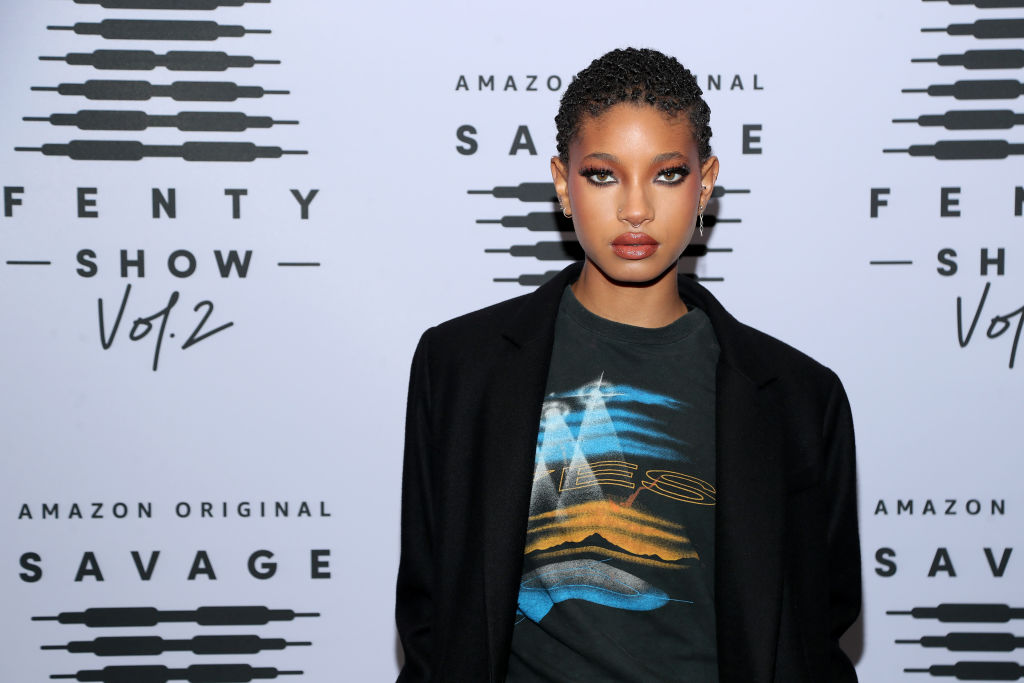 Willow Smith's family
Smith was born on October 31, 2000. Her parents are famed actor-musician Will Smith and actor-musician Jada Pinkett Smith. She is the youngest of three children, with two older brothers. Her siblings are Jaden Smith and her half brother Trey Smith.
Her parents took an interesting approach to raise Smith and her brother, Jaden. Some parents tend to be strict with their children, but not the Smiths. They let their kids go about their lives freely as a way to make Smith and her brother feel like they can share anything with their parents. Smith's family has a circle of trust where she does not have to hide anything. As a result, she is close to them.
A successful career growing up
RELATED: Willow Smith's Rumored Boyfriend Is Tyler Cole — But Are They Really In a Relationship?
Smith's career started when she was young. She came from a family of actors and began acting alongside her dad. When she was 7 years old, she made her debut in the film I Am Legend. She landed a role in Kit Kittredge: An American Girl, which earned her an award. Just like her brother, her career moved toward music. In 2010, she released her first single, "Whip My Hair." The song reached platinum in the United States and made it to No.11 on the charts. Her fan base grew after that. 
Smith would go on to produce other singles as well as albums like Knees and Elbows. She even partnered with rapper Nicki Minaj for the song "Fireball." Despite regretting the fame that came with "Whip My Hair," she learned what she wanted out of life. She continued to produce music over the years and shows no signs of stopping. 
Willow Smith's close friends
It comes as no surprise that Smith has made friends with other celebrities. She became friends with model and influencer Jordyn Woods and makeup mogul Kylie Jenner, who had been friends for years. Smith's friendship with Woods and Jenner had been put to the test in 2019. According to Hollywood Life, a cheating scandal broke out, which involved Woods and Tristan Thompson. Thompson was Khloé Kardashian's boyfriend, and he and Woods kissed. 
Woods had gone on to Pinkett Smith's talk show, Red Table Talk, to share her side of the story. The fallout of the scandal resulted in her and Jenner ending their friendship. However, they made it clear to their friends that they would not have to pick sides. This was good news for Smith since she cares about both of them. She is still on friendly terms with Woods and Jenner. 
Smith is also seen with her brother Jaden Smith often, whether walking around or at events.