Who Did Shawn Mendes Date Before Camila Cabello?
Shawn Mendes and Camila Cabello had long been the subject of dating rumors, for years in fact, before becoming an official couple last year.
What started as a close friendship has now blossomed into a full-on relationship with abundant PDA. Cabello publicly dated Matthew Hussey for over a year, but who is in Mendes' past?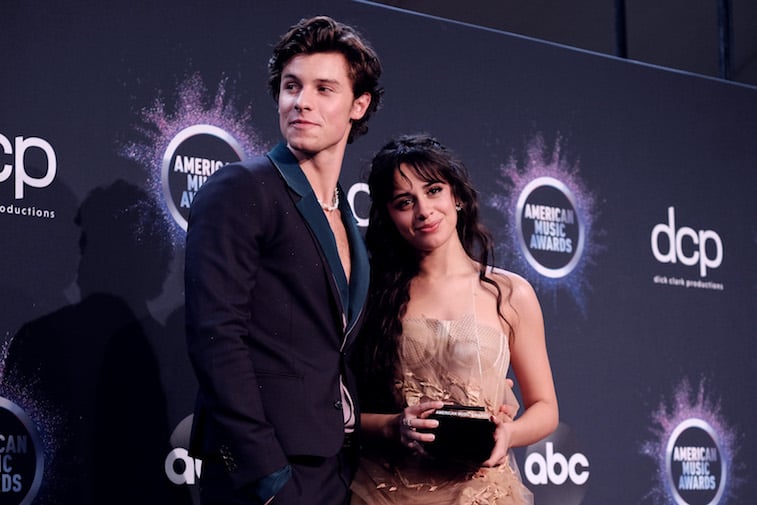 Shawn Mendes once dated Hailey Baldwin … sort of
While on again and off again with now-husband, Justin Bieber, Hailey Baldwin (now Bieber) was spotted many times getting close with Mendes. In 2017 they were reportedly together at Kylie Jenner's Halloween party, and then in December, TMZ spotted them cuddling in Toronto.
Their attendance together to the 2018 Met Gala had fans and media outlets certain that it was their official announcement, but the couple later denied such claims to People Magazine.
"No, we were not making our big debut. We were both asked to walk by Tommy Hilfiger," Mendes said.
Baldwin, for her part, found the rumors funny and added, "I try to keep that side of my life as private as possible. I don't feel like I have to explain myself to people because it's my life."
After the two were no longer "not dating" and she quickly married Bieber, Mendes opened up a little more about the nature of their relationship. He told Rolling Stone in 2018 that he didn't want to title their relationship and that "it was more of a zone of limbo."
Mendes was also rumored to have dated actress Chloë Grace Moretz in 2016 but it was never confirmed.
Shawn Mendes had never been in love
In 2018 during a British GQ interview, Mendes allowed himself to be vulnerable and truthful about his life and his dating experiences. He expressed that he'd been close to falling love in the past but had never truly been in love, and that "makes [him] a phony" for writing about love. Apparently he wasn't too beat up over Baldwin, because he said he had never experienced heartbreak either.
When asked if he'd ever date a fan, he said yes and expanded on his thoughts further saying: "The truth is, your wife or your girlfriend should be your biggest fan. So, at the end of the day, you should be each other's biggest fans."
Shawn Mendes and Camila Cabello met on tour
When Cabello was still in the girl group, Fifth Harmony, she opened for Austin Mahone along with Mendes in 2014. In an interview with V Magazine, before they became a couple, they shared their first impressions of each other. Cabello remembered Mendes sticking to himself and playing guitar. Mendes remembered how Cabello would really talk and listen to him.
Mendes also said Cabello was crazy, insane even, but it's clear he had a sense of awe about her and meant it in a good way: "I'd be looking through the [tour bus] window and I'd see you like, flying around on a scooter and jumping and doing cartwheels. I'd be like, she's insane."
They met again opening for Taylor Swift and it was then that they wrote their song "I Know What You Did Last Summer" together.
Shawn Mendes and Camila Cabello are each others' biggest fans
After their single was released, the two young stars experienced a very uncomfortable interview with James Corden. He kept insisting they must be together, or at the very least had made out. They insisted they were just good friends. Cabello even saying she had been friend-zoned and that Mendes calls her "kid."
Still, the two remained friends and supporters of each other over the years. It's clear that Mendes maintained a great deal of respect and admiration for Cabello. He often referred to her as "wife material" and sang her praises.
After their release of yet another collaboration, "Señorita" and the steamy music video that came along with it, Cabello broke up with Hussey and officially became coupled up with Mendes in July of 2019. The two are still going strong.