Who Discovered Jazmine Sullivan?
Jazmine Sullivan was just seen at Super Bowl 55 alongside country singer Eric Church belting out an astounding version of the National Anthem. However, Sullivan is no rookie. On the heels of her sensational album, Heaux Tales, it appears that the often-reclusive singer is ready to be back in the spotlight.
With a career that has stretched back more than 10 years, along with several albums and hit songs under her belt, many of Sullivan's fans don't remember a time when she wasn't an R&B sensation. The singer was discovered well before her debut alum Fearless debuted in 2008.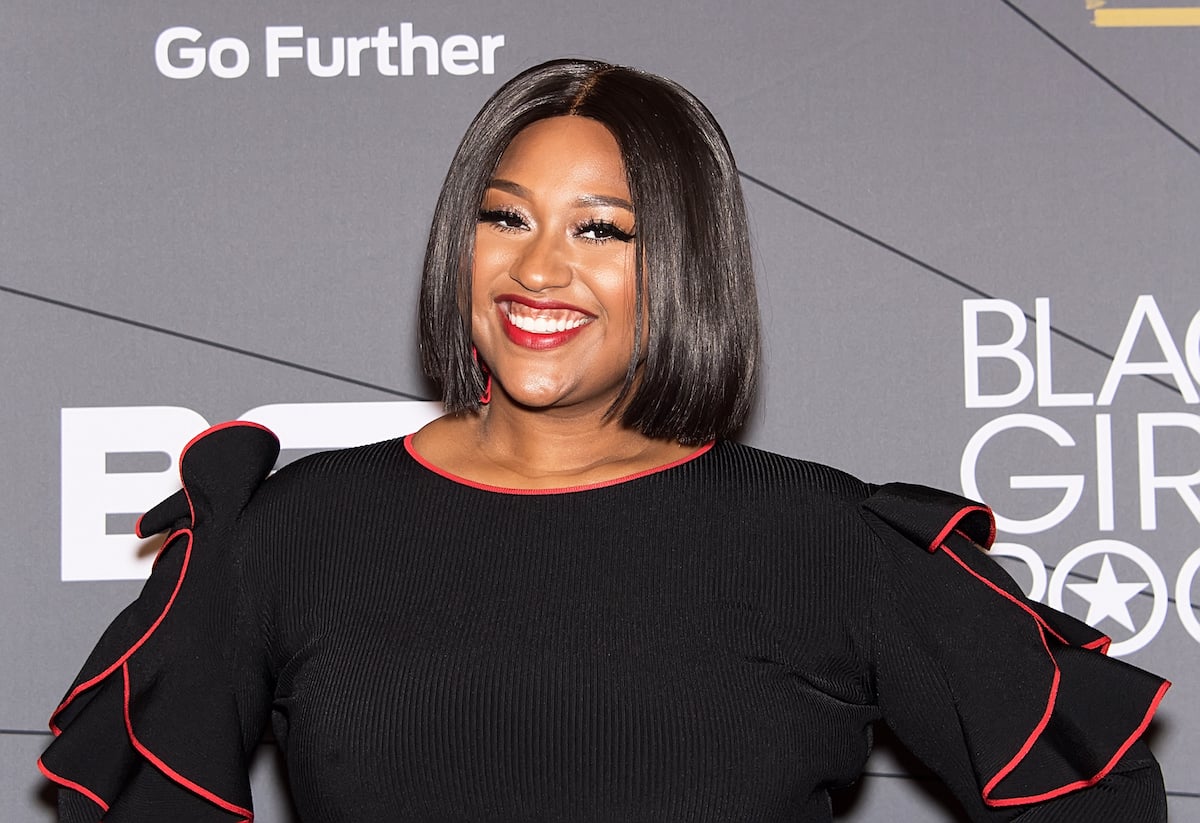 Jazmine Sullivan just returned to music after a long hiatus
Sullivan has just returned to music with her new much-buzzed-about album Heaux Tales. The stunning album was the first body of music since her critically acclaimed 2015 album, Reality Show.
The Philadelphia-born singer has been known to take lengthy breaks from music. At one point she even declared that she was retiring from the entertainment industry before changing her mind. "I'm making an official announcement that I am taking a break from music … I'm trying to figure out who I am … w/out a mike, paper, or pen," she said at the time via  The Urban Daily. "I promised myself when it wasn't fun anymore I wouldn't do it. and here I am,"
Sullivan's most recent hiatus was due to more personal reasons. The singer recently revealed that her mother had been diagnosed with breast cancer. She also explained that she was in a toxic relationship that turned physically abusive.
Jazmine Sullivan's net worth is $7 million
Singing the National Anthem at Super Bowl 55, it is clear that Sullivan is more than ready to stand in her moment despite everything. Her albums 2008's Fearless, 2010's Love Me Back, 2015's Reality Show, and 2021's Heaux Tales show how much she has grown and changed as an artist.
Moreover, the 33-year old is much more than just a vocalist. She is also a mega-talented songwriter, having written songs for Monica, Jennifer Hudson, Faith Evans, Tamia, and Chrisette Michele, among others.
According to Celebrity Net Worth, the "Pick Up Your Feelings" singer has a net worth of $7 million.
Jazmine Sullivan was first discovered at age 11
Though Sullivan debuted her first album when she was 21 in 2008, she was a known talent long before then. At age 11, Sullivan made her national television debut on Showtime at the Apollo by performing Rev. Richard White's "Accept What God Allows."
As a student at the Philadelphia High School for Creative and Performing Arts, the singer signed a deal with Jive Records. Though she recorded an album, it was shelved, and she was dropped from the label just after graduation. However, the singer did not let that stop her.
She kept writing, did background vocals for artists like Fantasia, and finally noticed by  Missy Elliott and was given a chance to soar.