Who Had a Higher Net Worth at the Time of Their Death Tupac Shakur or Notorious B.I.G.?
Find out which rapper had the higher net worth when they died Tupac Shakur or Notorious B.I.G.
More than two decades after Notorious B.I.G.and Tupac Shakur were murdered, fans still have questions about the rap superstars.
Tupac and Biggie's names will forever be linked for the '90s East Coast-West Coast rivalry, their genius lyrics that put them at the top of the game for years, and also how they died. Here's more about the two hip-hop icons including what happened when they were killed and who had a higher net worth at the time of their death.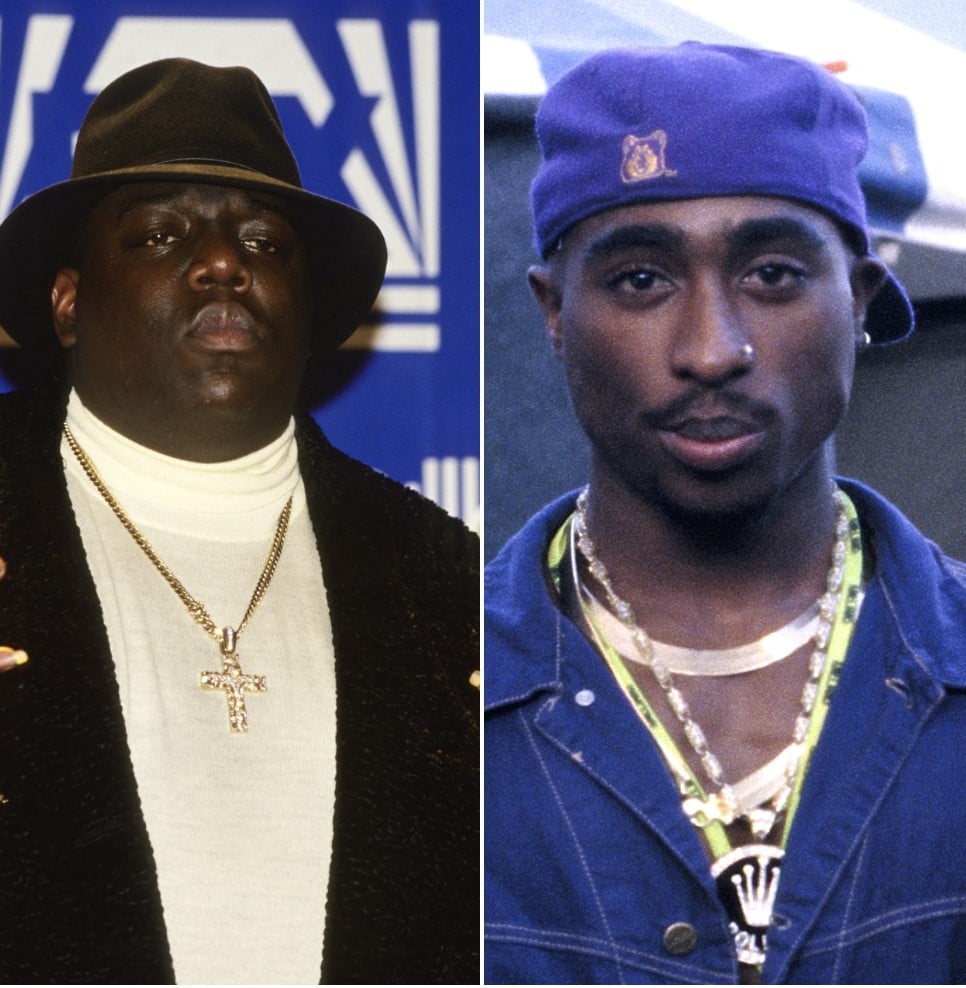 What happened the night Tupac was shot in Vegas?
Tupac was enjoying an evening in Las Vegas on the night that his friends, family, and fans will never forget.
The "Changes" rapper was at the MGM Grand with then-Death Row Records head Marion "Suge" Knight to see Mike Tyson take on Bruce Seldon on Sept. 7, 1996. Tyson knocked his opponent out in the first round and before exiting the casino Pac, Knight, and members of their entourage were involved in a scuffle with Southside Crips rival Orlando Anderson. The fight was captured on video and eventually broken up by hotel security.
Following the incident, the rapper and Knight headed to a nightclub. But when they were stopped at a red light on East Flamingo Road a white Cadillac pulled up next to them and shots rang out into the night before the vehicle sped away.
Tupac was hit in his chest, arm, and leg and transported to University Medical Center of Southern Nevada. He succumbed to his injuries six days later on Sept. 13, 1996. He was 25 years old.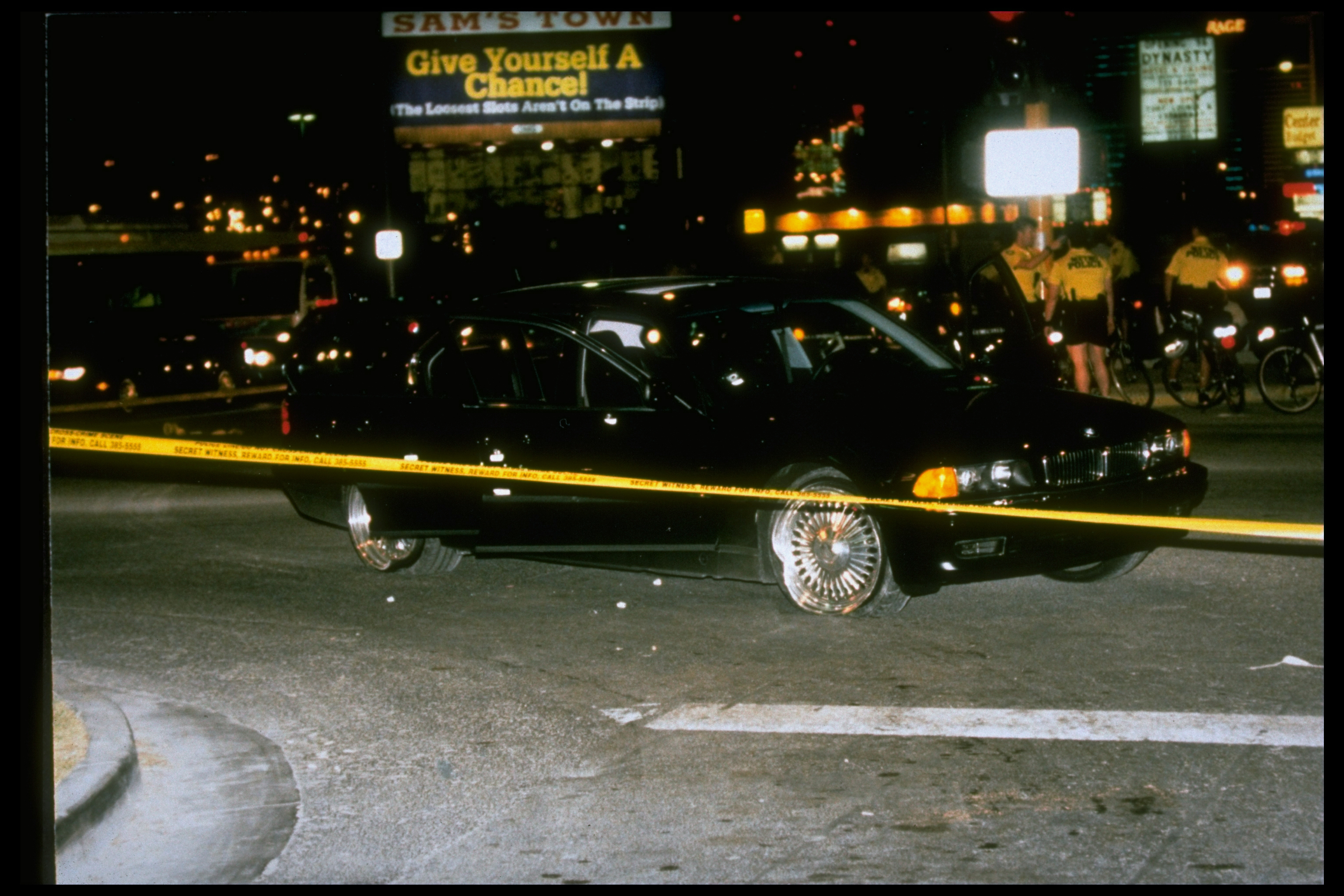 Anderson was suspected in the murder but never charged. He was later gunned down himself in a gang-related shooting on May 29, 1998.
What happened the night Notorious B.I.G. was shot in LA?
Six months after Tupac was fatally shot, Christopher Wallace aka Biggie Smalls flew to Los Angeles to promote his Life After Death album and attend the Soul Train Music Awards. Tupac's murder and the East Coast-West Coast feud were still fresh in the minds of many so the "Juicy" rapper traveled with heavy security.
Biggie along with fellow Junior Mafia artist Lil' Cease and Bad Boy Records CEO Sean "Puffy" Combs, attended an award show afterparty at Petersen Automotive Museum located on LA's Museum Row. The party ended around 12:30 a.m. on March 9, 1997, when the fire department shut it down due to overcrowding.
Three SUVs carrying Biggie, his entourage, and security left the venue. As they waited at a traffic light a Chevy Impala pulled up alongside the vehicle Smalls was in and fired shots.
Biggie was hit by four bullets and rushed to Cedars-Sinai Medical Center, where doctors performed an emergency thoracotomy. However, he was pronounced dead a short time later, just two months shy of his 25th birthday.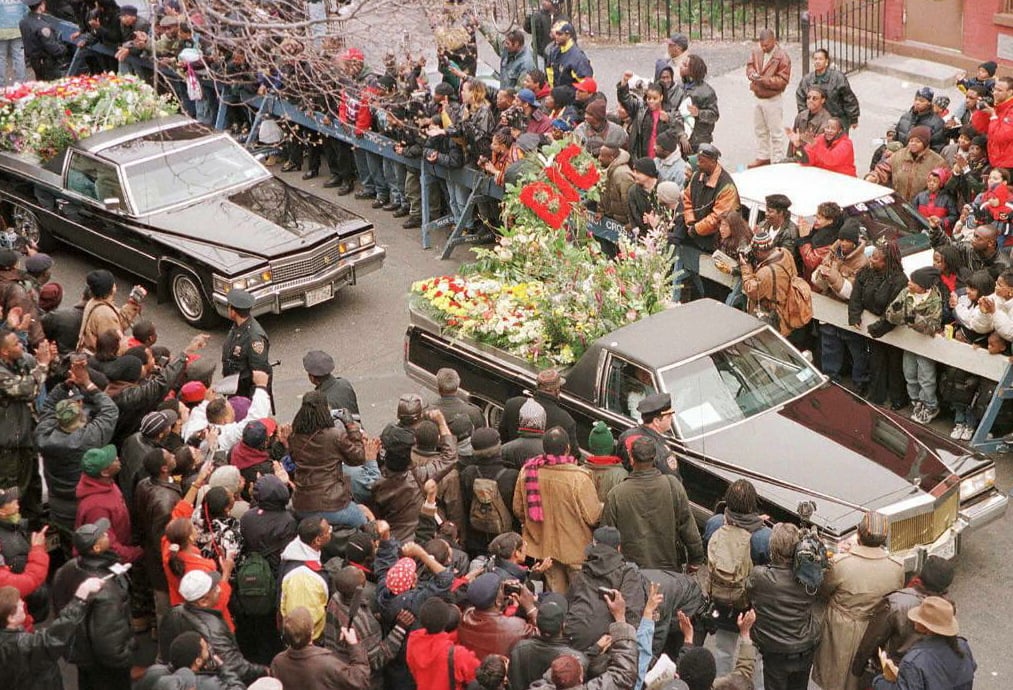 Like Tupac's murder, Biggie's remains unsolved.
Who had the higher net worth?
Another thing fans have wondered about the two rap legends is how much they were worth when they died.
Biggie had an estimated net worth of $10 million (after adjusting for inflation) at the time of his death, according to Celebrity Net Worth. His album Life After Death was released 16 days after he was killed and went on to become one of the best-selling rap albums of all time.
B.I.G.'s rival was in debt at the time of his passing, despite more than $60 million in album sales. In an effort to pay off his debts, Tupac's estate released numerous albums posthumously. 
That led to incredible success and the "California Love" rapper's name has made the list of "Top-Earning Dead Celebrities" several times. Today, the estate is reportedly worth $40 million via The Richest.