Who Has a Higher Net Worth Bobby Brown or Keith Sweat?
When it was announced that a Verzuz battle between the one and only Keith Sweat and the "King of R&B" Bobby Brown was happening on July 1, fans of both men couldn't wait to see them face off and hear some of their biggest hits. Many fans also had a few questions about the artists including who's older, who came out first, and who has the higher net worth today. You'll likely be very surprised by one of those answers.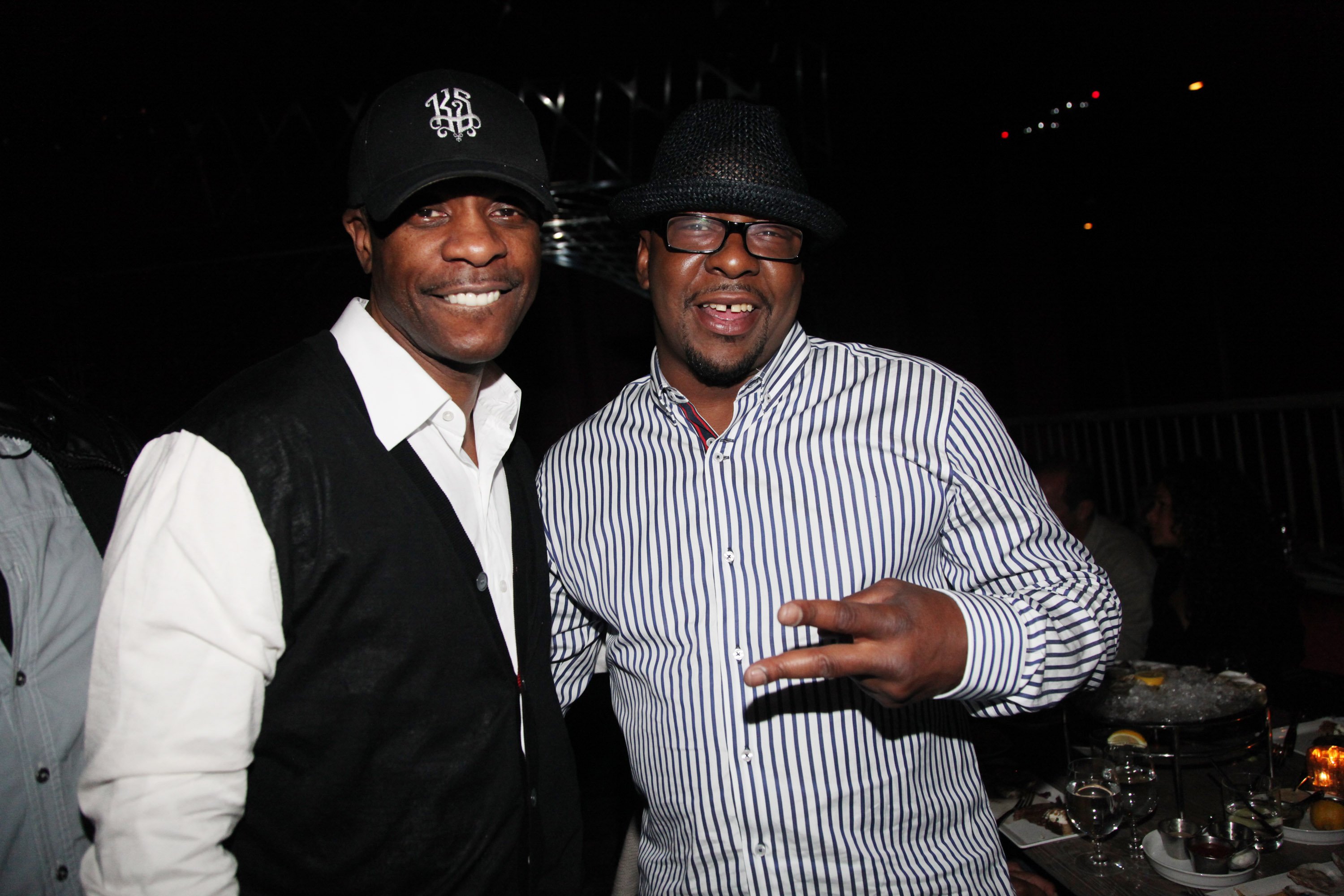 Who's older and who came out first Brown or Sweat?
Robert Barisford Brown was born on Feb. 5, 1969, in Boston to parents Carole Elizabeth and Herbert James Brown. He grew up in Roxbury's Orchard Park Projects and became interested in music at the age of 3. When he was 12, he formed the band New Edition with his friends Michael Bivins and Ricky Bell. Ralph Tresvant later joined the group at the suggestion of Bell. Then in 1982, their manager Brooke Payne brought on his nephew Ronnie DeVoe, officially making the band a quintet. After major success with tunes like "Candy Girl" and "Cool It Now," Brown pursued a solo career and released his debut album in 1986. Two years later, he dropped his second album titled Don't Be Cruel which made Brown a megastar.
As for Sweat, you can't really think of the R&B singer without hearing "Twisted" and "Nobody" in your head but like Brown, Sweat was in a group before embarking on a solo career. Sweat was born on July 22, 1961, in the Harlem section of New York City. Before getting into music, he had a job as a brokerage assistant for the New York Stock Exchange and also worked as a supervisor for the New York Mercantile Exchange. In the mid-70s, Sweat was part of a group called Jamilah. He became a household name though after releasing his debut solo album Make It Last Forever in 1987. He also co-wrote and produced massive hits for other artists including "Freak Me" by Silk. In 1996, he formed a supergroup LSG with Johnny Gill and the late Gerald Levert and they had the chart-topping single "My Body" in 1997.
Bobby Brown's net worth
After his first album only produced one hit single with "Girlfriend," Brown's Don't Be Cruel sold over 12 million copies and was certified platinum seven times by the RIAA. He went on to win his first Grammy award in 1990 for Best R&B Vocal Performance. Brown put out his next album Bobby in 1992. It spawned a few hit tracks as well including "Humpin Around." Brown has also reunited with New Edition several times over the years.
Brown made his film debut with a cameo in Ghostbusters II. He then appeared in the HBO kids show Mother Goose Rock 'n' Rhyme in 1990. The singer had a role in the Martin Lawrence film A Thin Line Between Love and Hate in 1996 too.
In 1992, the "My Prerogative" artist married Whitney Houston. The couple often made headlines for their behavior off the stage. The pair had one daughter, Bobbi Kristina Brown, before divorcing in 2007. Houston was found dead in a bathtub in 2012 and Bobbi Kristina died under similar circumstances three years later. Brown had six other children including Bobby Brown Jr., who is also deceased. He's been married to Alicia Etheredge since 2012.
Celebrity Net Worth noted that today Brown is worth $2 million.
Keith Sweat's net worth
If Brown's net worth was lower than you thought, then you may be pretty surprised to find out that Sweat's is lower than that, much lower. According to The Richest, Sweat has a net worth of -$250,000. That is not a typo. It is negative.
Despite having a slew of hits and platinum-selling albums in the '80s and '90s, Sweat has had a number of financial issues over the years as well. He was sued by a mortgage company for failing to make payments on a house in Detroit. After Sweat did not come up with the $250,000 owed, the mortgage company reportedly decided to garnish his wages in order to receive payment.
In 1992, Sweat married The Real Housewives of Atlanta star Lisa Wu Hartwell with whom he shares two sons. They divorced in 2002. He also has four other children from previous relationships.
Sweat, along with fellow producer Teddy Riley, are known as the new jack swing innovators.