Who Has a Higher Net Worth: Ciara or Russell Wilson?
Find out how Russell Wilson and Ciara keep their marriage strong, how many more children they want to have, and who has the higher net worth.
Seattle Seahawks quarterback Russell Wilson and recording artist Ciara are the ultimate power couple. The pair first went public with their relationship when they attended the White House State Dinner for Japan in 2015. The following year while vacationing in Seychelles together, they announced via social media that they were engaged and tied the knot in 2017.
Today, they are parents to their daughter, Sienna Princess, and Wilson is the stepfather of Ciara's son, Future Zahir Wilburn, who she shares with rapper Future. They definitely give their fans relationship goals and now Ciara is dishing on how they balance their successful careers, marriage, and children.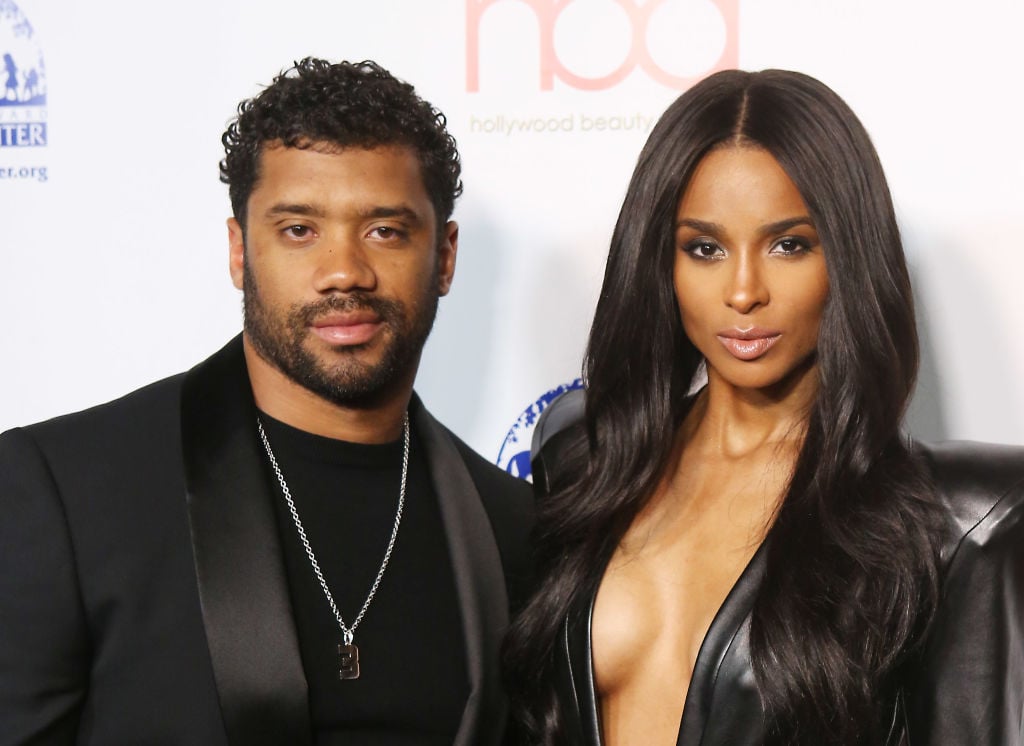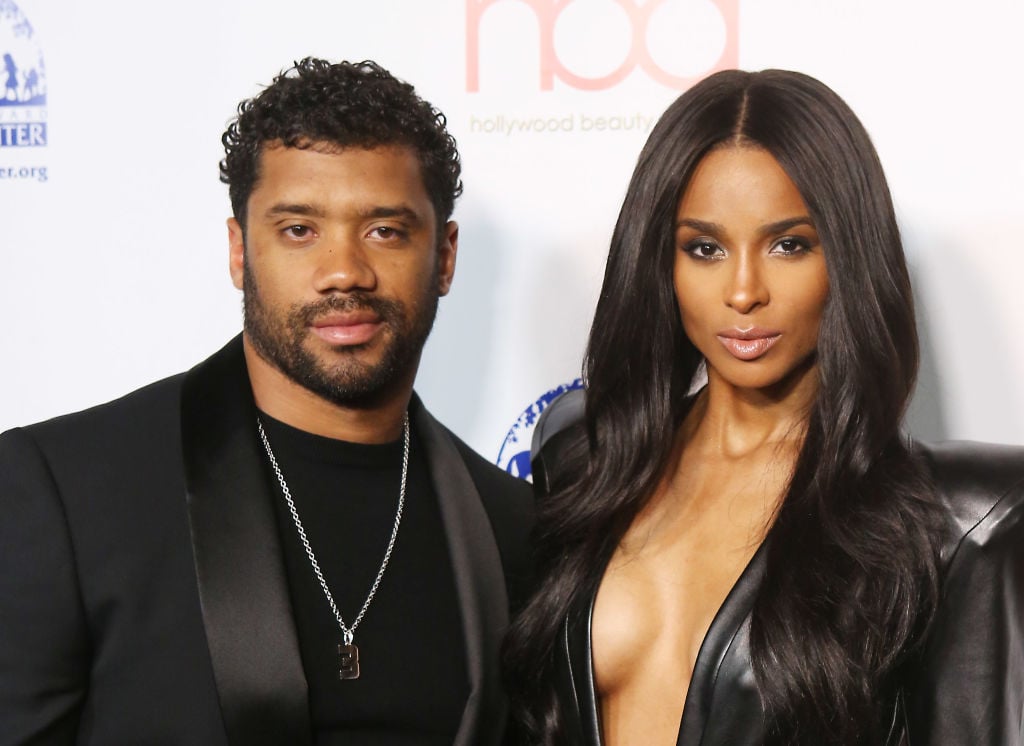 Here's what the songstress had to say about that, plus a few other things you probably didn't know about the duo including how many more kids they want and who has the higher net worth.
How they keep their relationship strong
During a recent interview, Ciara shared what she believes is the key to keeping her and Wilson's marriage so strong.
"The way that we really balance things is that we commit to date night and we make a conscious effort to do that. Literally, we don't miss it," she revealed to PureWow. "If I travel for longer than a week, we make sure that right when I get back, date night happens and sometimes we end up doing two date nights in a week because we just missed out on one prior."
The "Level Up" artist added, "It's one of the things that I look forward to at the end of the week. We do it every Friday because that's when Russell's football schedule is a bit lighter. It makes me feel young. I look forward to that moment, I love that we're making an effort together and we get to spend time together and check-in."
How many children they want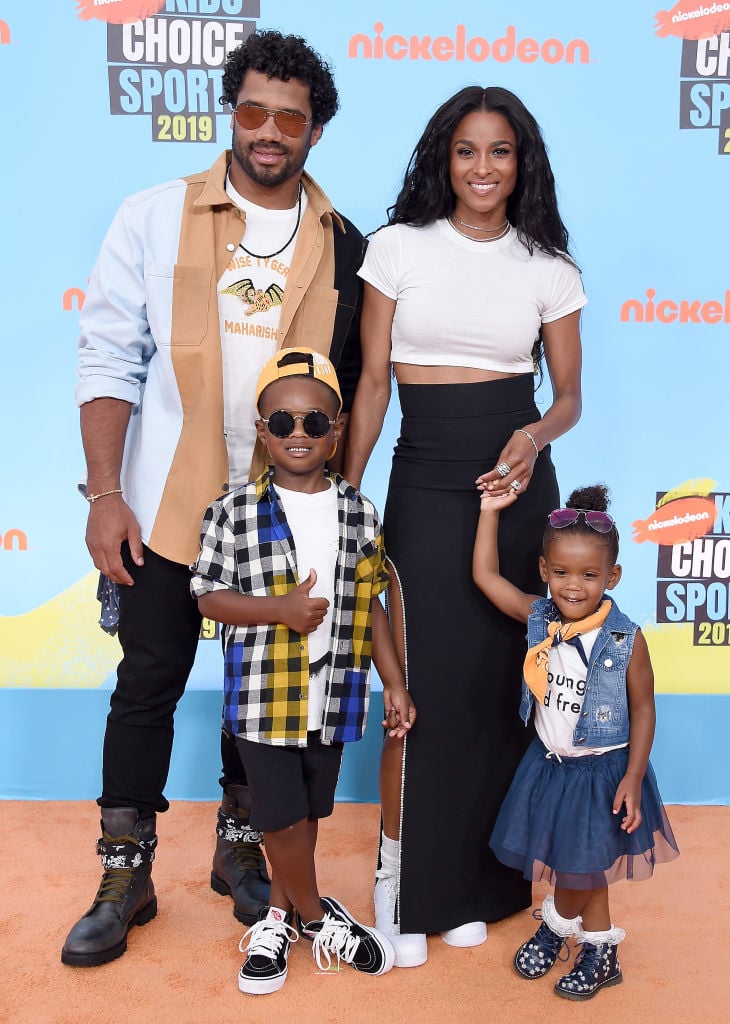 At the ESPY Awards in July 2019, the pair was asked about having another baby and admitted that's definitely in the plans. At the time, they both hinted at having three children when they agreed that's their favorite number, but since then Wilson has upped the number a bit.
"If you ask [Russell], we're talking eight babies," Ciara recently told Extra. "We'll just go one day at a time, but I definitely do look forward to having more kids."
Who has a higher net worth?
So who has a higher net worth: the NFL star or his wife?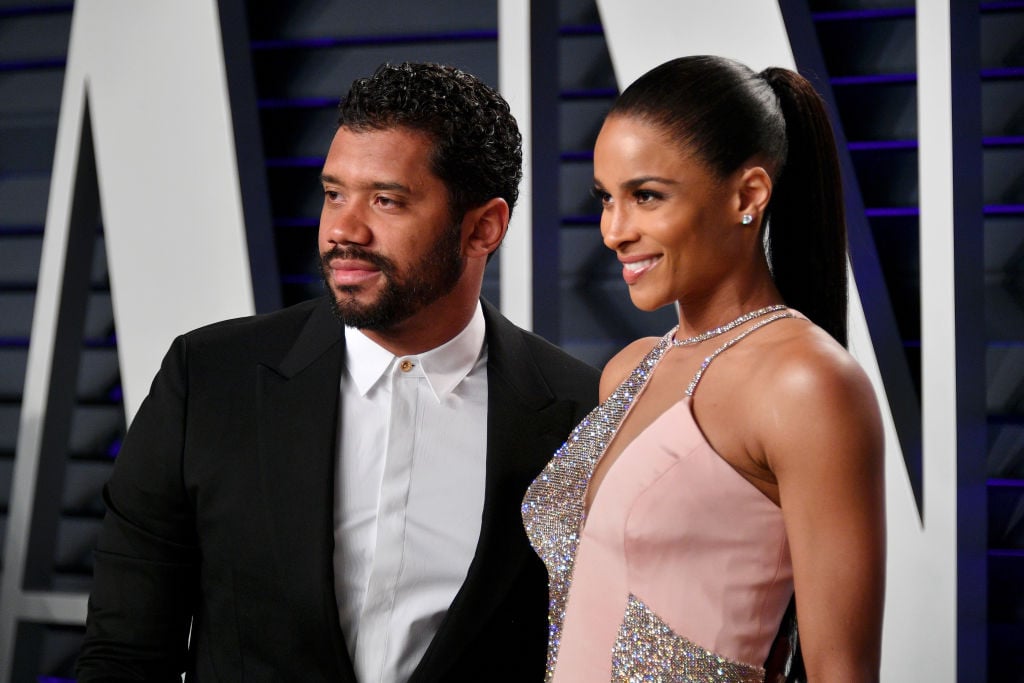 Ciara has been in the music business since 2004 when she released her debut album, Goodies. The album spawned hits like "1, 2 Step" and "Oh." It went triple platinum and she followed that up with six more studio albums. In addition to her music sales, Ciara can also add actress to her resumé as she appeared in the films All You've Got,  Mama, I Want to Sing!, and That's My Boy.
If that's not enough she's a model as well and has been a brand ambassador for Revlon. But if you thought she was worth more than her husband, you're wrong. Ciara has an estimated net worth of $20 million but Wilson's is higher.
The athlete signed a huge contract prior to the 2019 NFL season for $140 million with a $65 million signing bonus, which at the time made him the highest-paid quarterback in the league. He also has a number of endorsement deals with several top brands and reportedly has a net worth of around $100 million.
Read more: Who Has the Higher Net Worth Now Tom Brady or Gisele Bundchen?