Who Has a Higher Net Worth Serena Williams or Her Husband, Reddit Co-Founder Alexis Ohanian?
Find out who has a higher net worth tennis superstar Serena Williams or her husband, Reddit co-founder Alexis Ohanian.
Serena Williams and her husband, Alexis Ohanian, took to social media recently to announce that due to the coronavirus pandemic they will be self-quarantining with their 2-year-old daughter as a precaution for six weeks. Their decision comes days after actor Tom Hanks revealed that he and his wife, Rita Wilson, tested positive for COVID-19 and are being quarantined in a hospital in Australia.
Following Williams and Ohanian's announcement, fans have been keeping up with the pair via their Instagram accounts. Read on to find out a little more about the tennis superstar and Reddit co-founder including who has a higher net worth and what Ohanian bought first when he sold the site.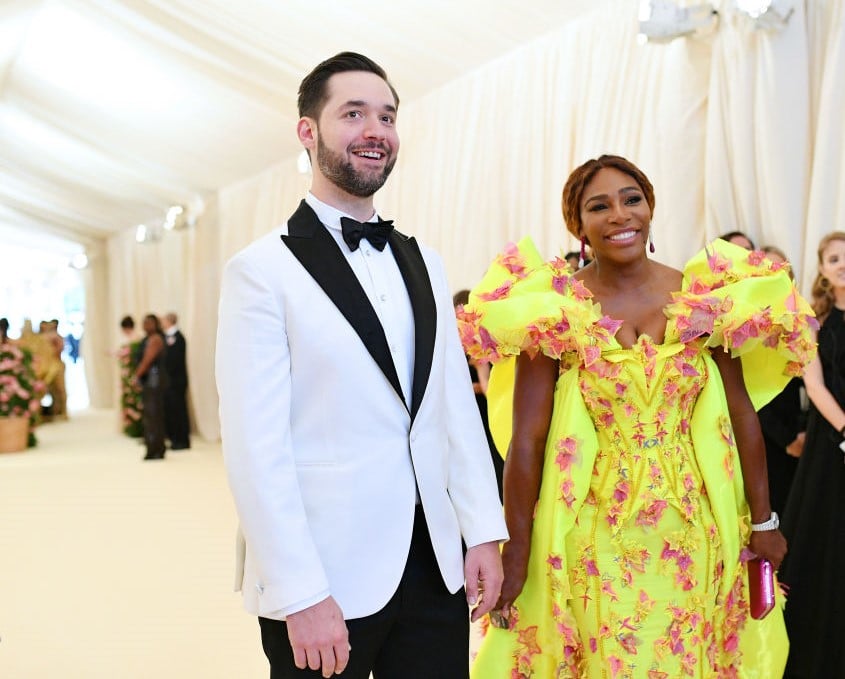 How Williams and Ohanian met
The athlete met Ohanian at the Cavalieri Hotel in Rome in May 2015. Vanity Fair noted that Williams was in town at the time for the Italian Open and Ohanian was there for the Festival of Media Global conference.
The tennis player was having breakfast with some friends when Ohanian took a seat right next to the table. Williams and her pals found it odd that he sat so close to them when there were several other empty tables around, so they tried to get him to leave by telling him there was a rat near his table. Ohanian didn't scare easily though and joked that he isn't afraid of rats because he's from Brooklyn.
Eventually, Williams invited him to sit at her table where they chatted for a while and she gave him her number. They had their first date right before she played in the French Open and walked around the streets of Paris together.
In 2016, Ohanian flew Williams back to Italy and proposed to her at the same poolside cafe where they met a year and a half earlier. He even brought along a plastic rat for the occasion. The couple tied the knot on Nov. 16, 2017, two months after they welcomed their first child.
Ohanian's net worth
Ohanian and Steve Huffman founded Reddit, a web content rating and discussion forum website, in 2005. They sold it to Conde Nast in 2006. While the exact sale price of the site was not disclosed according to several reports, it went for between $10 and $20 million.
After selling the site Ohanian, who was 23 years old at the time, said it was for "more money for me than my entire family — my mother and father — had made in their entire lives."
He also stated that the first thing he did with the money was upgraded his father's Washington Redskins tickets.
"My dad had two nosebleeds for a number of years and I upgraded his seats to four seats at the front row around the 50-yard line," Ohanian said.
He also founded the company Breadpig and is the marketing director for Hipmunk. Today, he has an estimated net worth of $9 million.
Williams' net worth
While her hubby has a hefty net worth, it's nowhere near his wife's.
Williams is not only the queen of the tennis court but she's also had endorsement deals with several different companies including a lucrative deal with Nike.
In addition to that, Williams has launched a successful clothing line and has been involved in plenty of other business ventures over the years. All that, along with her career earnings, gives her an impressive net worth of $200 million.
Read more: Surprising Details You Never Knew About Serena Williams