Who Has Been a Coach the Longest on 'The Voice'?
We're all starting to realize there's a specific shelf life to being a judge on NBC's The Voice. How long a judge stays all depends on the individual, though we somehow saw Adam Levine stick with the show for sixteen seasons and eight years.
The show has been on so long, however, many faithful viewers may have lost track of which judges are from the original lineup and which ones are replacements. Musical chairs are obviously more useful than just a game, but there is one judge soon to break Levine's record.
Take a minute to see who it is and whether a new pairing on the show will run far beyond the time Levine was on the show.
Who's already departed from the original judging panel?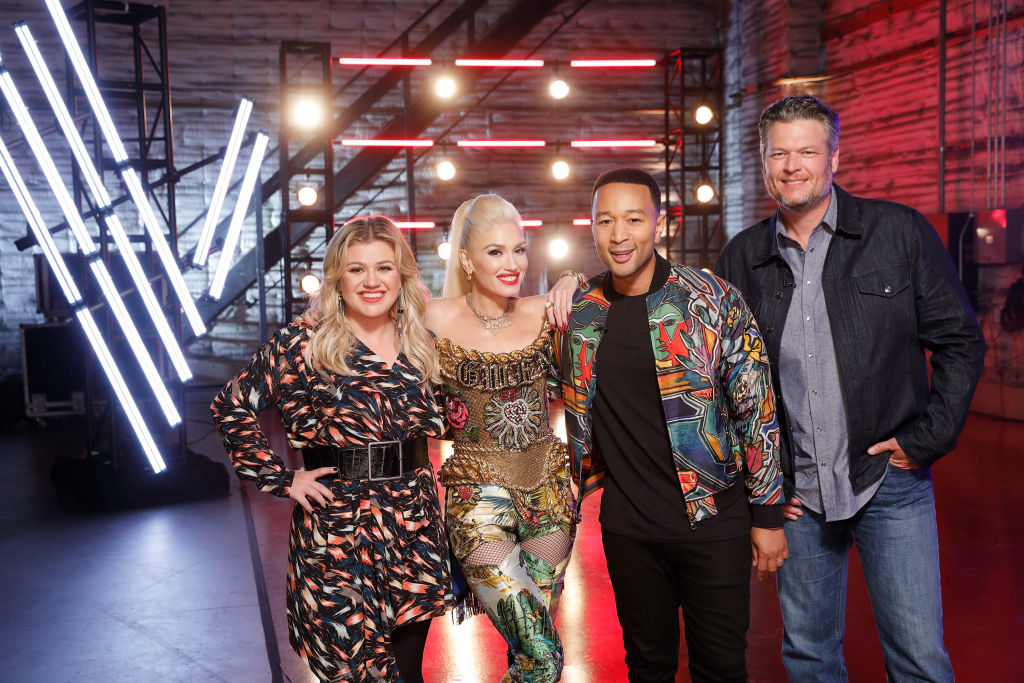 You have to go back nine years now when The Voice debuted in 2011 on NBC. At the time, everyone thought it was going to be a gimmicky American Idol derivative, no thanks to those chairs looking like something out of a dental office.
Once major talent started being found there, the gimmicks no longer mattered. After some refining of the process, it's now become the top standard for singing competition shows. The greatest aspect of this is the judges are far more supportive than American Idol judges used to be.
Those of you who've forgotten the original The Voice panel will recall it was Adam Levine, CeeLo Green, Christina Aguilera, and Blake Shelton.
It seems like a lifetime ago when Green was on the show, something fairly short-lived. He left after the third season during a time when he was dealing with some professional and personal issues. Regardless, he did return for Season 5, plus a couple of coach advisor roles in Seasons 8 and 15.
Aguilera was one of the original big draws to the show since she was the biggest pop superstar in the world during 2011. She's one of the few judges to leave multiple times and then return just as many times. Last time she was a full-time judge was during Season 10.
Other judges who've come and gone
How many other The Voice judges do you remember from over the last nine years? Remember when Shakira took one of the chairs? Her time on the show was a bit strange because she appeared on Season 4, left for one year, then returned for Season 6. So far, she hasn't made any effort to return.
Usher did an identical pattern with Shakira, despite the singer returning this season as a coaching advisor. Then you have other big names like Pharrell Williams, Miley Cyrus, Alicia Keys, and Jennifer Hudson. These judges were off-and-on in their judging chairs, including Cyrus and Hudson doing seasonal skips.
What some forget is this year's new judge — Gwen Stefani — was a regular judge already back in Season 7 when she and Shelton were still new in their relationship.
How long will John Legend and Kelly Clarkson stay on the show?
If The Voice goes on for another decade, we have to wonder if Legend and Clarkson will stick around as long as Levine and Shelton have been on. You could tell Levine was becoming a bit restless staying in the judging chair so long. Yet, it did revitalize his career, which makes these coaching roles all the more significant.
And if you guessed Shelton is the longest-running judge, you're right. Levine leaving now makes Shelton the only judge to stay with the show since the beginning. You almost have to think Shelton is now married to the show, something potentially causing real friction with Gwen Stefani rather than faux reality show fights.