Who Has Gwen Stefani Dated?
Gwen Stefani and Blake Shelton have been going strong for over three years now, with no signs of slowing down. But it wasn't always Gwen and Blake. Before the couple paired up in 2015, they each had high-profile long-term relationships. Stefani may have found "the one" in Shelton, but let's take a deeper look at the relationships that got her where she is today.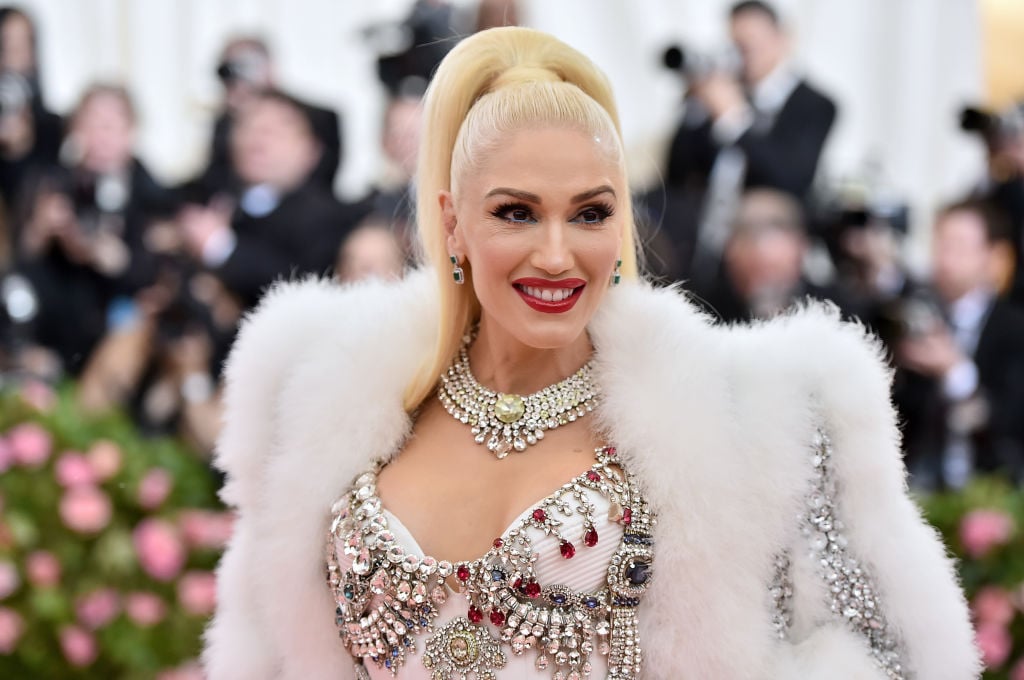 Gwen Stefani and Tony Ashwin Kanal
Stefani's most recent relationships have been so highly publicized, that it's easy to forget that Stefani once dated her fellow band member. The No Doubt front lady dated No Doubt bass player Tony Ashwin Kanal from 1987 to 1994. In a 2016 interview with Howard Stern, Stefani admitted that she fell for Kanal immediately: "I was in love and obsessed with Tony Kanal, and he knows that. As soon as he opened the car door I was like, 'I love him. I don't know why."
She also admitted that had he asked her to marry him, she would have said yes. But things weren't meant to be with the couple, and the two split up. Although they had broken up, the two continued to tour and interview together as bandmates.
Kamal recalled the months following their breakup, telling The Guardian: "We were on tour for Tragic Kingdom for 28 months. We were going through the breakup, and in every interview we were talking about it so we were opening this wound on an hourly basis. It was so brutal but I don't know how we made it through." Stefani later admitted that she still has trouble singing the song "Don't Speak," as it brings back feelings about the relationship.
Gwen Stefani and Gavin Rossdale
Stefani admits that she was still living at home when she met her future husband: Bush frontman Gavin Rossdale. She says that she was 26 and had only been in one relationship when she met Rossdale.
Though they met shortly after the "Rich Girl" singer split from Kanal, the couple didn't marry until 2002. In 2006, the couple welcomed their first child: Kingston James McGregor Rossdale. Two years later, Kingston welcomed a little brother, Zuma, on August 21, 2008. In 2014, the couple's third son, Apollo, was born on February 28.
But once again, Stefani suffered heartbreak. This time, it was revealed that Rossdale had been having a long-term affair with the family nanny. Stefani later told Harper's Bazaar that learning of her husband's affair was the "beginning of hell." She went on to say that the months that followed were "torture." The couple's divorce was finalized on April 8, 2016.
Gwen Stefani and Blake Shelton
After learning the details of Stefani's former relationships, it's easy to see why she and Shelton have not tied the knot. Stefani met Shelton in 2014 while they were both judges for the hit NBC show The Voice. Shelton had been with The Voice since the beginning and Stefani was joining for her first season.
As it turns out, the two singers really didn't know much about each other before that first meeting. But after spending a few weeks together, it was easy to see that there was a spark between the two. The couple began dating in 2015 and have since filled their Instagram feeds with the cutest couple's selfies. While they have been together for over three years, the couple hasn't made any comments about future wedding plans, though there are frequent rumors that a wedding is just around the corner.
Regardless of whether the two ever make it official, it is clear to see that the country crooner makes Stefani happy. And equally important, he is good with her kids. At this point, the "Hollaback Girl" singer could just be making sure everything is perfect so she doesn't end up broken hearted again. Or maybe, marriage just isn't in the cards. Right now, the relationship is strong, which is important, now that they will be spending more time together than ever, as Stefani just signed on to judge on The Voice again. And really, that's all that matters.