Lizzo is taking the world by storm and breaking down barriers not just between musical genres, but for what it means to be a woman of beauty in the spotlight.
She recently won three Grammy awards and was nominated for an additional 5, all for songs off of her 2019 album Cuz I Love You, except the song "Truth Hurts" which was released in 2017 but only now found its footing.
For all of her songs about love, sex, and heartbreak, many fans are left wondering, who has Lizzo given her heart to?
Who did Lizzo write 'Cuz I Love You' about?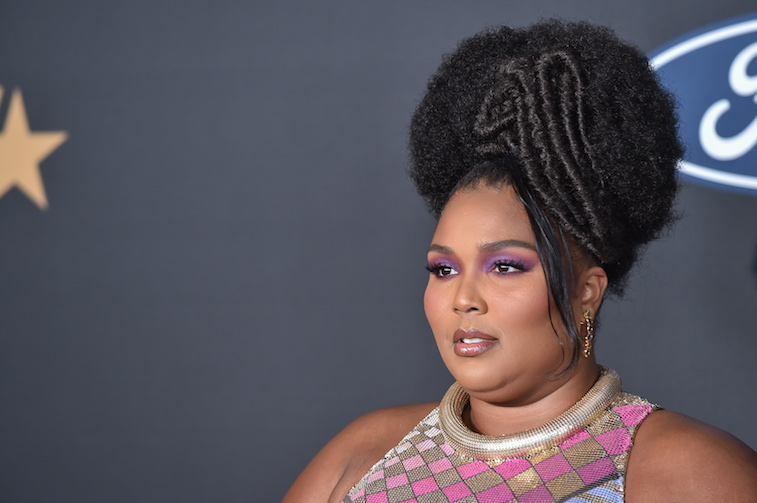 Lizzo is very private about her dating life, and the truth is, we may never know who exactly her songs are referring to. Even with a song entitled "Jerome," there is no actual Jerome she's ever mentioned in interviews, and as for that "new man on the Minnesota Vikings?" She hinted in concert that he was from Detroit, and that's about all we know about that.
We do know however that her album Cuz I Love You was in fact about someone in particular, a Gemini mystery man that affected her deeply. During a Rolling Stone interview she shared: "As fucked up as it sounds, I needed that heartbreak experience. I'm not sad, because I use the pain so constructively. It's inevitable. The pain is human experience."
This album marks her foray into a more vulnerable type of song, one that leaves her bare in ways very different from her vivacious showing of skin, and it's something fans have taken to with excitement. In the songs of the album, she still offers up a good amount of self-love anthems such as "Soulmate," while showing she too falls victim to heartbreak just like anyone else.
Lizzo loves to flirt
To all public knowledge at the moment, Lizzo is currently single, and as a single woman surrounded by celebrities on a pretty consistent basis, Lizzo is no stranger to a little light flirting. Before a photoshoot with singer Charlie Puth, she reportedly shouted: "We're about to make out and it's gonna get weird!" The two then proceeded to act as if they were walking down the aisle as Puth hummed the "Bridal Chorus."
She also had some flirtatious fun during her interview on The Daily Show with Trevor Noah. There was some definite chemistry between her and the South African host. Lizzo left Noah with a parting gift of lipstick marks on his cheek after giving him a big smooch.
Later, speaking about Noah in an interview with Busy Philipps Lizzo said: "He's playing hard to get, but I'mma get you, Trevor." 
In the same interview, she also claimed to have tried the celebrity dating app Raya saying: "I tried to match with John Mayer, it didn't work." Joking or not, that was probably for the best. She's too good for him.
Lizzo really is her own soulmate
As her lyrics go, "I'm my own soulmate. I know how to love me," and Lizzo lives that out in ways big and small. Her entire essence is a celebration not only of self-love but of loving others and helping them learn love themselves as well.
She regularly retweets and shares stories of fan journeys towards self-love with words of encouragement and joy. She is a role model that is paving the way for people of all shapes and sizes to learn to love themselves and their bodies.
Self-love wasn't always so easy for Lizzo, and she has been through her share of struggles and hardships. During her second year of college her father passed away, she dropped out of school, and was eventually homeless and living out of her car.
Out of that dark place, however, was when she first began to pursue singing. Thanks to her love of all things music and the determination to never give up, the world now has Lizzo to thank for well… Lizzo.