Who Has Robert Pattinson Dated?
Robert Pattinson captured the hearts of millions of female fans when he played the elusive, yet romantic, vampire the Blockbuster hit, Twilight. Since then he has played in several other movies that showcase his romantic side. While many people know that he makes a great on-screen boyfriend, several fans are left wondering if he is as romantic off-screen as well.
Pattinson does like to keep his personal life private. However, we were still able to dig up some of his past girlfriends. Here is a list of girls that Pattinson has been romantically linked to throughout the years.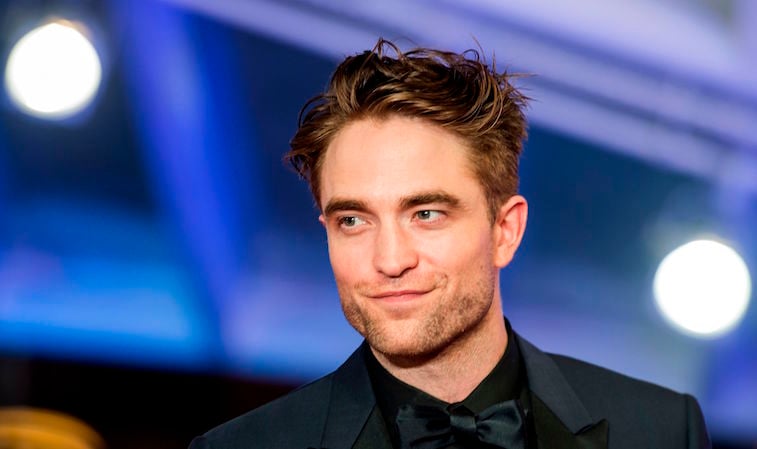 1. Nina Schubert
Before he was Edward Cullen, Pattinson as just a regular kid growing up in London. One of his first serious relationships was with his neighbor, Nina Schubert.
Schubert is three years older than him. Despite their age difference, the pair were reportedly madly in love when they were younger. They started dating back in 2003 and had even moved in together for a little while.
The pair reportedly split in 2006 because Pattinson wanted to move to LA to pursue his acting career. Schubert is now a world-renowned model. The two are still friends and have been known to seek out one another whenever they need advice.
2. Kristen Stewart
Who can forget the infamous relationship that Pattinson had with Twilight costar, Kristen Stewart? They seemed to have a fairytale romance at first. But their breakup was surrounded by more drama than even Stephenie Meyer herself would have been able to create.
Rumors of an R-Pattz and K-Stew romance had been swirling around since the first Twilight movie. When the pair first started working together, Stewart was in a relationship with actor Michael Angarano.
After Stewart had filmed the second installment of the romantic vampire saga, she and Angarano had reportedly broken up. And that is when the rumors about Stewarts and Pattinson's romantic relationship really started to heat up.
Many people speculate that the couple started dating in 2009. However, it was confirmed until producer, Wyck Godfrey had accidentally spilled the beans when he told Time that he hoped the couple didn't break up with each other until they have completed filming all of the movies for the Twilight saga.
Things were going great for the couple until 2012 when Stewart landed the leading role in the movie, Snow White and the Huntsman,and then got caught cheating on Pattinson with the director of the movie. Pattinson now says that he has no hard feeling towards Stewart and is totally over.
Many fans are over it now as well, but when the news had first broken about Stewart's infidelity, millions of Twilight fans had lost their minds for a little bit. Even our current president couldn't believe the news and had actually Tweeted his thoughts on the matter.
3. FKA Twigs
Pattinson started dating British singer FKA Twigs in 2014. The couple seemed to very happy together and had reportedly gotten engaged in 2015.
However, the couple called it quits in 2017. According to Bustle, one of the reasons that the couple decided to end their relationship was because they had such busy and conflicting schedules. A source had told Bustle that "There travel schedule took a big toll on their relationship. Robert is the one who ended it."
Is Robert Pattinson currently dating anyone?
Shortly after breaking things off with his ex-fiance, Pattinson was spotted getting cozy with English actress and model Suki Waterhouse.
At first, many fans thought that maybe Pattinson was looking for a short rebound romance, but when they were spotted on an outing together this past August, fans got confirmation that his relationship with Waterhouse is not just a fling.