Who Has Ryan Seacrest Dated?
Host of American Idol, co-host of Live! With Kelly & Ryan, and producer of Keeping Up with the Kardashians, Ryan Seacrest is a television superstar. Always stylishly dressed, Seacrest takes his career very seriously, but what about his love life?
If you've ever wondered about his relationships, then you're in luck. We're going to share with you Seacrest's romantic history.
Is Ryan Seacrest gay?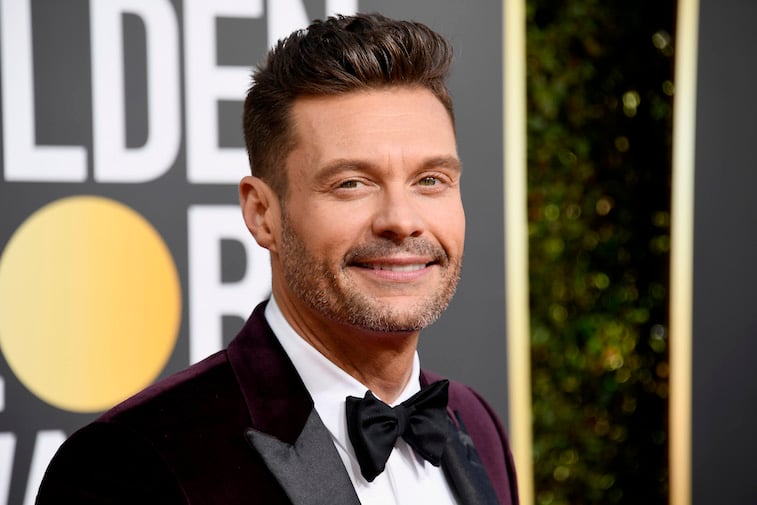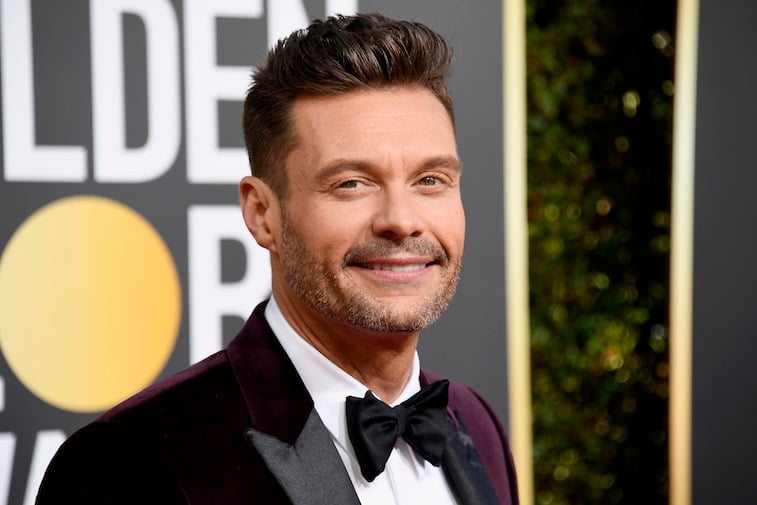 Rumors have been floating around that Seacrest is gay since the beginning of his career. It may be because he takes such care with his looks, or it may be his banter with Simon Cowell on American Idol.
Cowell would often call Seacrest, "Sweetheart," he suggested Seacrest "should know" whether a contestant's high heels were fashionable, and even told Seacrest to "come out."
Since then, Seacrest has been battling rumors that he's gay, but it's simply not true. Seacrest is straight and his girlfriends have even gone on record to prove it.
Teri Hatcher
In 2006, paparazzi caught Seacrest and Desperate Housewives actress, Teri Hatcher, kissing in public. However, a few months later, Hatcher told Oprah that she hadn't seen Seacrest since the day of the kiss.
According to Hatcher, Seacrest had called her shortly after the kiss and stated, "I don't think I can do this with you."
Sara Jean Underwood
Seacrest dated Playboy Playmate of the Year from 2007, Sara Jean Underwood, on and off for a couple years, starting in about 2009.
However, in an interview with Howard Stern, Underwood said she and Seacrest never consummated the relationship.
Julianne Hough
Dancing with the Stars winner, Julianne Hough, dated Seacrest for three years. They split in 2013 citing hectic schedules.
But Hough later told Redbook:
"…There was nothing wrong or bad, but there was nothing right. I had one foot out because I didn't want to get hurt. And I didn't say what was on my mind because I didn't want to ruffle any feathers. I needed to be perfect."
Shayna Taylor
Seacrest's relationship with model and personal chef, Shayna Taylor, was probably his most serious to date. The pair were together for three years and moved together from Los Angeles to New York, where they split a Manhattan pad.
"For the last six months, we both wake up an hour earlier than we used to so we have time together to work out, take a walk, take our time without having to rush," Seacrest told People. "It's been wonderful."
Seacrest was immediately drawn to her beauty, intelligence, and great cooking skills, when they met through mutual friends in 2013. However, in February of this year, the couple split. A source close to Taylor told People, "Shayna wanted more out of the relationship. It felt like the natural next step for her. She was ready to get married, but Ryan wasn't there yet."
Will Ryan Seacrest ever get married?
Despite having had multiple flings and a long dating history, Seacrest has never been married. In 2017, when asked if he'd ever been close to getting engaged, Seacrest told his Live! co-host Kelly Ripa:
"I did get close and I didn't do it and it was the right move. But I love the idea- and I know you're going to ask me- of marriage because my parents have been married for 47 years, and so I have this thing… I figure the longer I wait, the older I'll be, the closer to death I am, so I can get it in, and not screw it up."
For now, Seacrest is single. Even at 44 years old, it looks like he's not ready to settle down any time soon. He loves beautiful women and it appears that he likes dating around, but is in no hurry to settle.
This may be for the best, since Seacrest is so busy with his career, he'd probably leave any woman he dated feeling neglected anyway. But, in a way, that's great for us- as long as he keeps making entertaining television.