Who Has the Higher Net Worth Now Tom Brady or Gisele Bundchen?
You don't have to be a sports fans to know exactly who New England Patriots quarterback Tom Brady is. Chances are you're probably aware that he's married to supermodel Gisele Bündchen as well. They are the ultimate power couple and their fans love learning a much as they can about the pair and their family.
In August 2019, several outlets reported that the Pats decided to sign Brady to a new contract which will pay him $23 million this year. Now, fans are wondering how the signal caller's net worth compares to his wife's.
Here's the answer to who has the higher net worth now as well as a little bit more about the couple including how long they've been married and how many children they have.
How long they've been together and how many kids they have?
Brady and Bündchen met in late 2006 when they were set up by a mutual friend. The pair dated for a few years and in February 2009, tied the knot in a small ceremony in Santa Monia, California. Later that year, they celebrated their marriage again with another intimate affair in Costa Rica.
The NFL star and his wife have two children together.
Their son, Benjamin, was born on Dec. 8, 2009, and they welcomed their daughter, Vivian Lake, three years later on Dec. 5, 2012.
Brady also has one child from his previous relationship with Bridget Moynahan. The Blue Bloods actress gave birth to a boy, John "Jack" Edward Thomas, in August 2007. Today, Bündchen refers to Brady and Moynahan's son as her "bonus child."
Brady's net worth
Brady, who turned 42 on Aug. 3, reportedly agreed to the terms that will make him the 6th highest-paid quarterback. He has said that he would like to play the position until he's 45 so we may be hearing about another "extension" with New England in the future.
Pats owner Robert Kraft didn't express any concerns recently when asked about signing the quarterback to an extension given his age and had this to say, "I would be quite surprised if he didn't continue for quite a while as our quarterback."
Prior to this deal, Brady's estimated net worth was $180 million. His income will now increase by about $8 million, to $23 million this year and if plays for two additional seasons his prospective salaries could be $30 million in 2020 and $32 million in 2021.
But will he be raking in more or as much as Bündchen?
Bündchen's net worth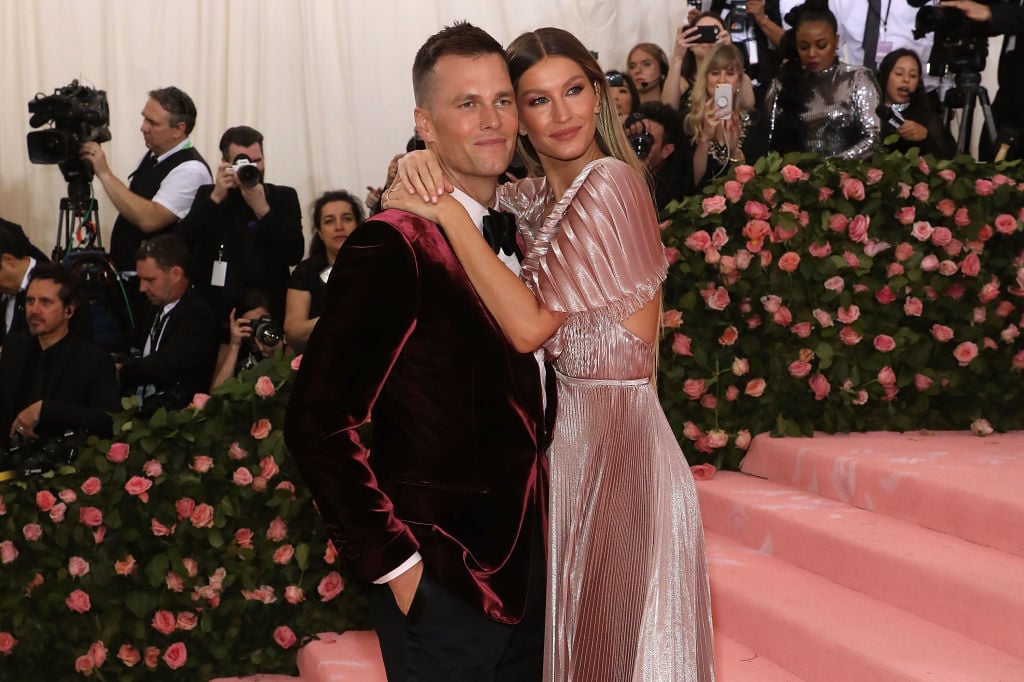 When it comes to the pair's career earnings, Brady sits around $235 million, however, Bündchen has raked in an amount that's pretty hard to beat.
Forbes estimates that the Brazilian beauty's earnings more than double that at $488 million. And combined, their earnings come to well over $700 million.
It's good to be Tom and Gisele!
Read more: Tom Brady and Gisele Bundchen and More Celebrity Couples Who Live Ridiculously Luxurious Lives