Who Has the Higher Net Worth, Sofia Richie or Scott Disick?
Scott Disick and Sofia Richie shocked everyone when they got together. People were used to Disick being on-and-off with Kourtney Kardashian, so starting a relationship with someone besides Kardashian, especially someone 16 years younger than him, was a big leap for Disick. The risk paid off and the two spent three happy years together. But now, as most good things do, the relationship has come to an end.
Though breakups certainly hurt, nothing heals the heart like a fat bank account. So, who is worth more, Richie or Disick?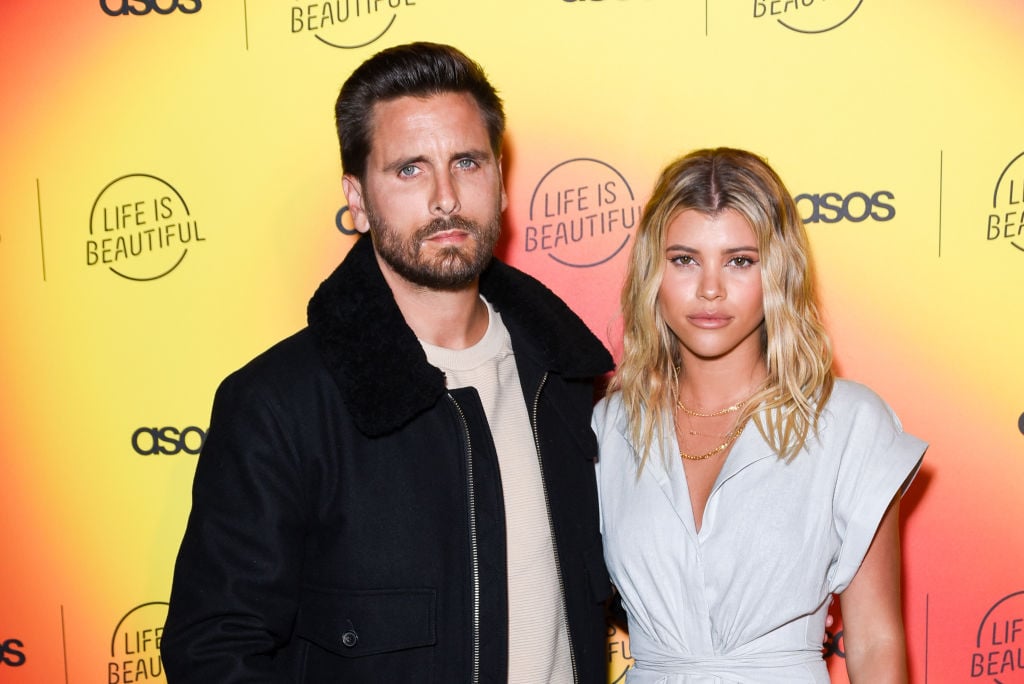 Sofia Richie and Scott Disick's breakup
The breakup comes just weeks after Disick checked himself in and out of a rehab facility.
"In an effort to finally come to terms and deal with the pain that Scott has been silently suffering for many years due to the sudden death of his mother, followed by the death of his father three months later, Scott made the decision to check himself into a rehab facility last week to work on his past traumas," his lawyer, Marty Singer, told TMZ at the time.
Kardashian and Richie were both big supporters of Disick getting the help that he needed. But Richie and Disick decided to go on a break following his stint in rehab.
"Scott and Sofia are on a break until Scott straightens himself out more," a source initially told Us Weekly. "Scott is in an OK place right now and is trying to get better and focus on work, but he has to prove himself."
Now, the two are officially done.
How much is Sofia Richie worth?
Richie may just be 21 but the young model is no stranger to money, in fact, she was born into it. As the daughter of musician Lionel Richie, she was basically set up for success.
She started modeling at 14 and was featured in Teen Vogue. She received her first fashion contract with swimwear brand Mary Grace Swim at 15 and at 16, she signed onto Select Model Management. In 2015, Richie appeared in several magazines such as Elle Girl, Nylon, Dazed, Fault, Unleash'd, and Love Culture.
In 2016, she began runway modeling, getting her start at the American Heart Association's Go Red For Women Red Dress Collection fashion show for New York Fashion Week. Since then, she has been modeling and partnering with brands as an influencer. She is currently worth $8 million, according to Celebrity Net Worth.
What is Scott Disick's net worth?
Most people know Disick as Kardashian's ex-boyfriend, but he had money of his own before he ever met the Kardashians. He was also born into wealth as his family was in real estate development. He joined his family business at a young age and also modeled for the Heartland novel series.
He started dating Kardashian in 2006. He has appeared on Keeping up with the Kardashians since he began dating the reality star. He was also on spin-offs Kourtney and Khloe Take Miami and Kourtney and Kim Take New York. He also opened a restaurant in the Meatpacking District of NYC called RYU. He has a clothing line called Talentless and now has his own reality show, Flip It Like Disick where he renovates mansions.
He is currently worth $40 million, according to Celebrity Net Worth.