Who Has Won More Grammy Awards Beyoncé or Michael Jackson?
Beyoncé and Michael Jackson are two of the biggest pop stars in the world. However, one singer has more Grammy Award wins under their belt. Find out which artist has taken home the most Grammy Awards in their lifetime.
Beyoncé and Michael Jackson are two of the biggest pop stars in the world. After separating from the musical groups that made them household names, Beyoncé and Jackson embarked on solo careers, making names for themselves in the music industry. But despite both being music icons in their own right, one singer has more Grammy Award wins under their belt.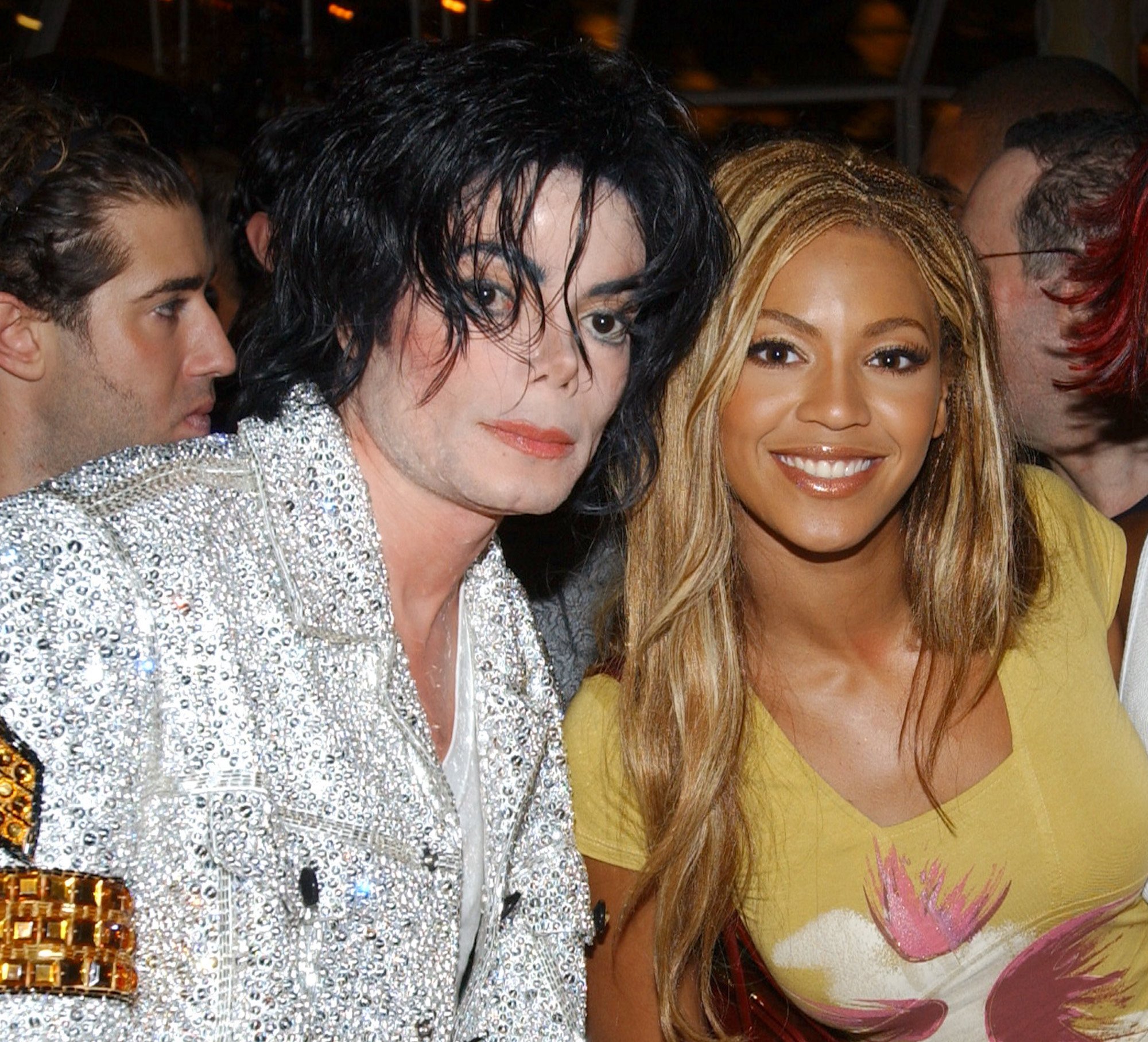 What was the first Grammy Award Beyoncé ever won?
Beyoncé received her first Grammy Award in 2001 when she and the other members of Destiny's Child took home trophies for their hit song, Say My Name.
It wasn't until 2004 that Beyoncé won several Grammys for her inevitable solo career. That year, Bey took home more awards than she could carry, thanks to her first solo project, Dangerously In Love.
She won five Grammys in total that night, which led her to take the prerequisite photo attempting to hold all the awards in her arms backstage.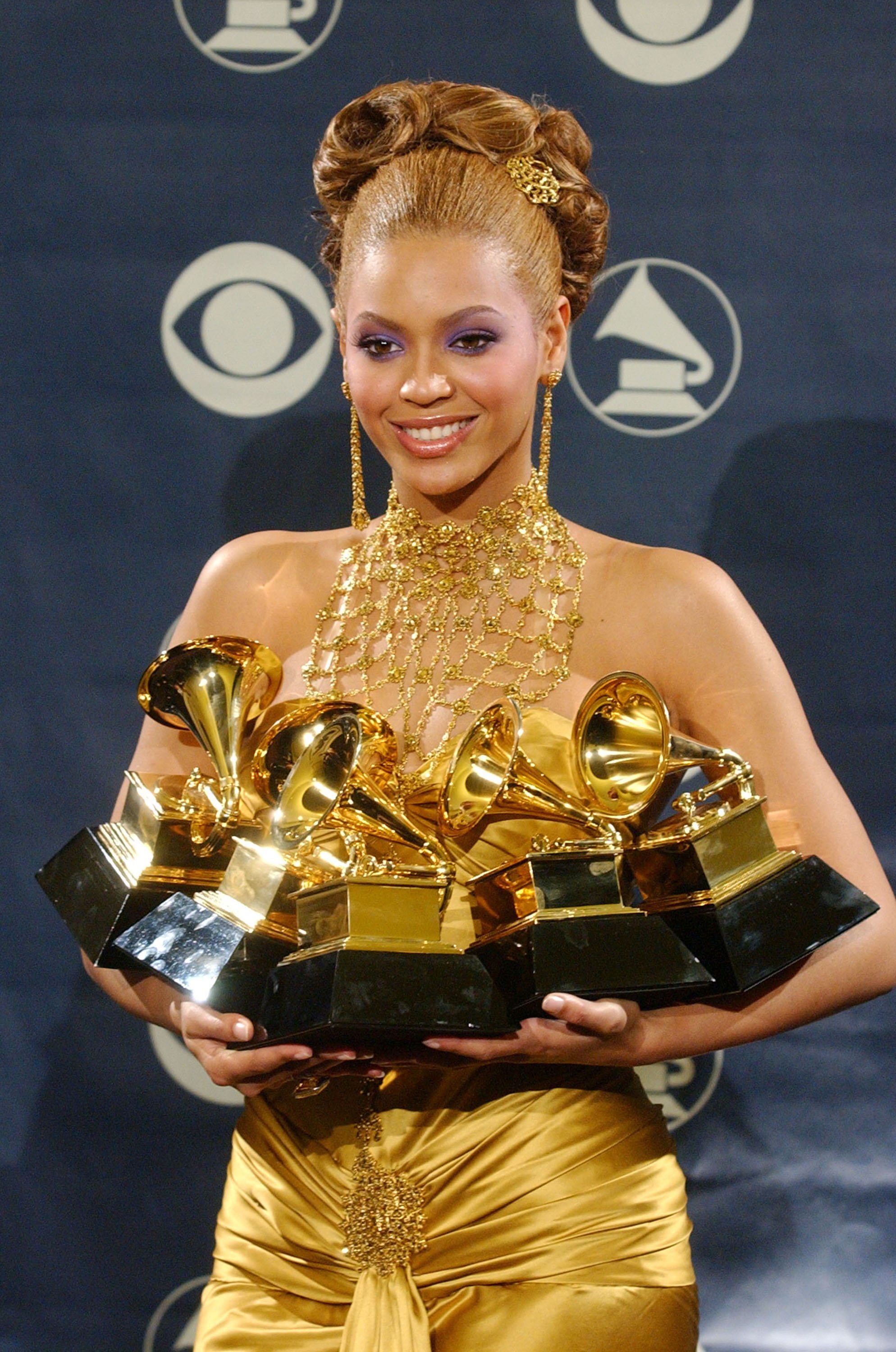 Her wins included Best R&B Album, plus two awards for the song Crazy in Love.
Over the next few years, Beyoncé received countless nominations and won hundreds of awards and accolades for her music. With more than 400 wins and 800 nominations under her belt, the Queen Bey is one of the most awarded recording artists of all time.
Before his death, Michael Jackson had a winning streak with awards
Like Beyoncé, Jackson rose to fame as a member of a talented singing group. He debuted on the professional music scene in 1963 at the age of 5 as a member of The Jackson 5 and went on to establish a name for himself as the lead singer of the group until embarking on a solo career in 1971.
From then until his unprecedented death in 2009, Jackson was referred to as the "King of Pop." He's considered the greatest entertainer of all time and the most influential artist of the 20th century.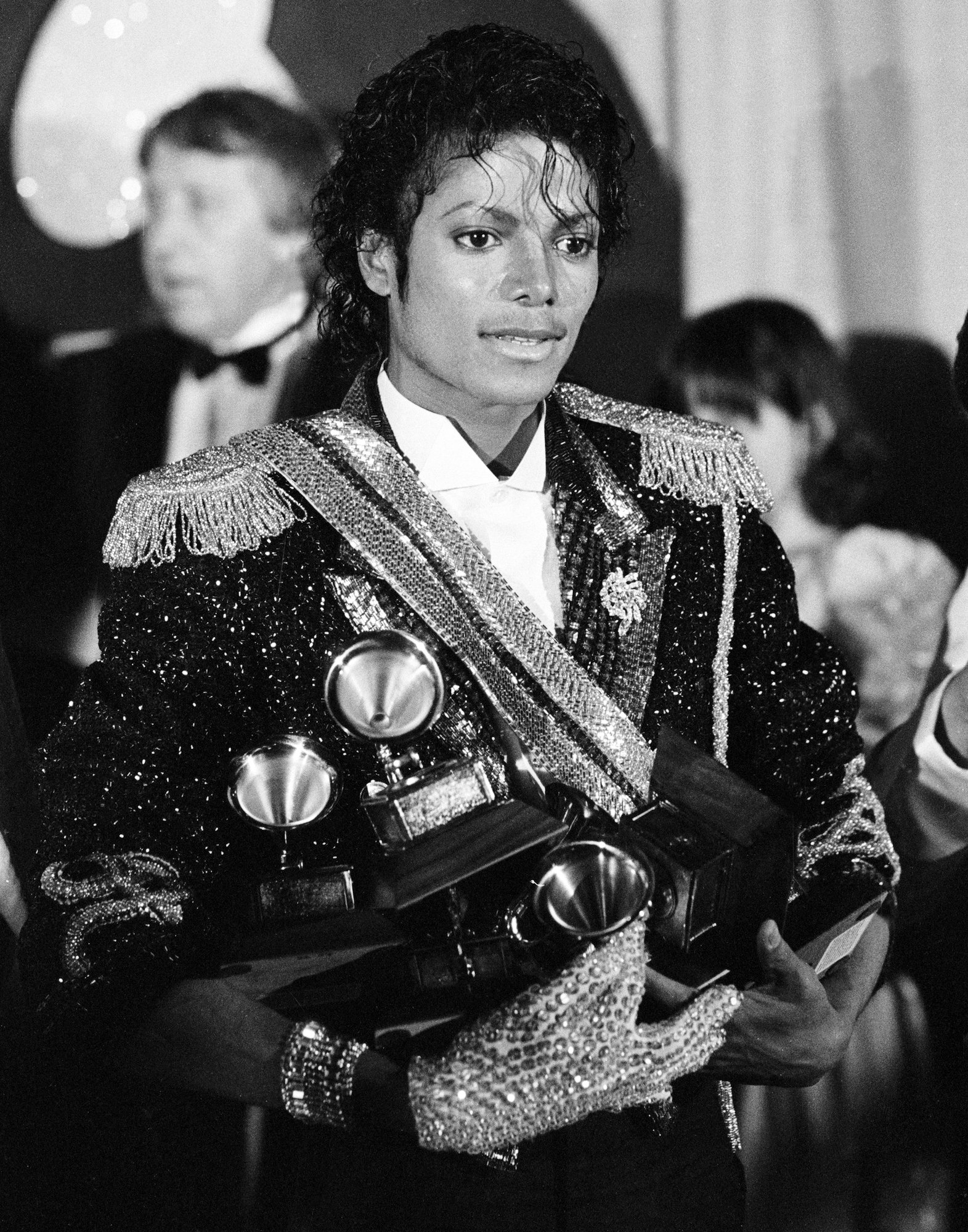 Not only does he hold 16 Guinness World Records, but Jackson is also a member of the Rock and Roll Hall of Fame. Throughout his lifetime, the "Billie Jean" crooner received more than 100 accolades, making him the most awarded and nominated recording artist in the history of popular music.
Who has won more Grammy Awards in their lifetime — Michael Jackson or Beyoncé?
Though Beyoncé and Jackson are two of the most awarded artists in music history, one singer has the most Grammy wins under their belt.
Altogether, Jackson won 13 Grammys throughout his career, including the Grammy Legend Award and Grammy Lifetime Achievement Award, and received 38 nominations.
Though this is a truly stunning achievement, it turns out that the Queen Bey has him beat when it comes to Grammy Awards.
Currently, Beyoncé has 24 wins and 79 nominations from the Grammy Awards (including her work in Destiny's Child and The Carters), making her the most nominated woman and the second-most awarded person in Grammy history. 
Though Beyoncé has more Grammys than Jackson, both are still icons in the music industry as they've proven time and time again that they're unstoppable forces of nature.