Who Has Zoë Kravitz Dated?
Zoë Kravitz is the daughter of legendary musician Lenny Kravitz. She has been making a name for herself in recent years as one of the stars in HBO's Big Little Lies as well as several movies like Divergent (2014), Mad Max: Fury Road (2015), and The Lego Batman Movie (2017).
Since Kravitz has spent a lot of time in Hollywood starting at a young age, it's not surprising that her dating history includes several famous names. Read on below to find out who Kravitz has dated and who she is currently in a relationship with.
Who Zoë Kravitz has dated over the years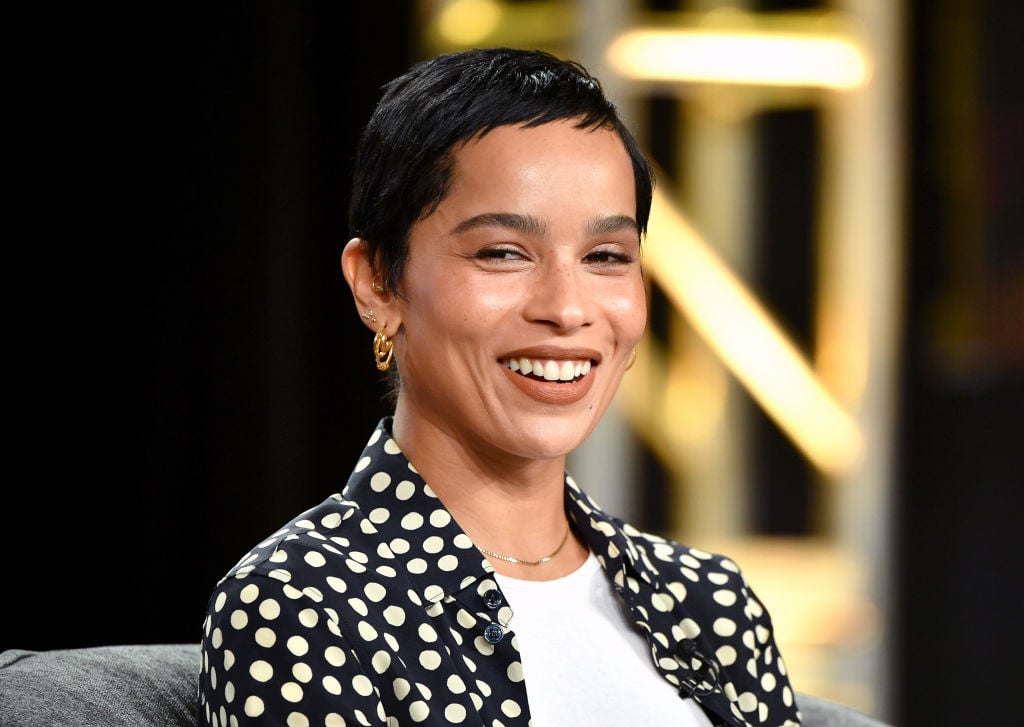 Although Kravitz grew up with a famous father, she has often maintained a low-profile, so not much is known about the details of her past flings.
However, we do know that one of Kravitz's first public relationships was with actor Ben Foster. They were together for less than a year — from August 2007 to June 2008.
Kravitz also briefly dated actor Ezra Miller in 2010.
Starting sometime in 2010, she dated actor Michael Fassbender, though the two of them only lasted until 2011.
Then, Kravitz began a relationship with Penn Badgley in 2011. They stayed together until 2013.
In the next few years, Kravitz would be linked to a few people like James Levy, Drake, Noah Gabriel Becker, and Chris Pine. However, none of these relationships lasted for very long.
Zoë Kravitz is currently married to Karl Glusman
Of course, Kravitz's past relationships do not matter that much anymore since she is currently married to actor Karl Glusman.
Kravitz and Glusman first met at a bar when a friend introduced them to each other. Kravitz told British Vogue: "I love that it wasn't on an app and that it wasn't on a movie set. My friend knew that I wanted to meet someone – not even to get serious, I think just to get laid, to be completely honest with you – and he brought Karl. I instantly felt something – then he turned around and started talking to the blonde girl next to him and I was like, 'Wait, what?' But he later told me that he was just nervous."
Kravitz and Glusman ended up hitting it off really well, and the couple soon started dating. She once shared that their relationship works because they are completely themselves around each other.
"I can be my weirdest self around him," she told Rolling Stone. "It's so relaxing to be around someone where you can be a hundred percent how you feel."
Kravitz and Glusman got engaged in early 2018, and then the pair married in mid-2019. They had a big wedding in Paris attended by famous faces, such as Kravitz's Big Little Lies co-stars, Cara Delevingne, Chris Pine, and Denzel Washington. After the event, Kravitz and Glusman traveled with a few friends to the south of France for more celebration.
Zoë Kravitz recently revealed her favorite thing about marriage
Kravitz and Glusman have only been married for a short period of time, but Kravitz already knows that she really enjoys being a marital unit. For her, the best thing about marriage is the mutual commitment she has with her husband.
In an interview with Elle earlier this year, Kravitz shared: "The best part of being married is being able to have the odd fight and knowing neither of us is going to walk out the door. The commitment feels safe."
Their relationship still has challenges, such as having to be far away from each other for work, but Kravitz and Glusman seem to be working hard to maintain their marriage and are not letting little issues bring them down.