Who is Aaron Judge's Girlfriend, Samantha Bracksieck?
New York Yankees outfielder Aaron Judge is one of the biggest stars in the majors today. He made his debut with the Bronx Bombers in 2017 and was named the American League Rookie of the Year. Since then, Judge produced solid numbers for the club but while what's he been doing on the field is well-documented not too much is known about his life off the field or his girlfriend, Samantha Bracksieck.
Here's more about the lady in Judge's life and her relationship with the MLB slugger.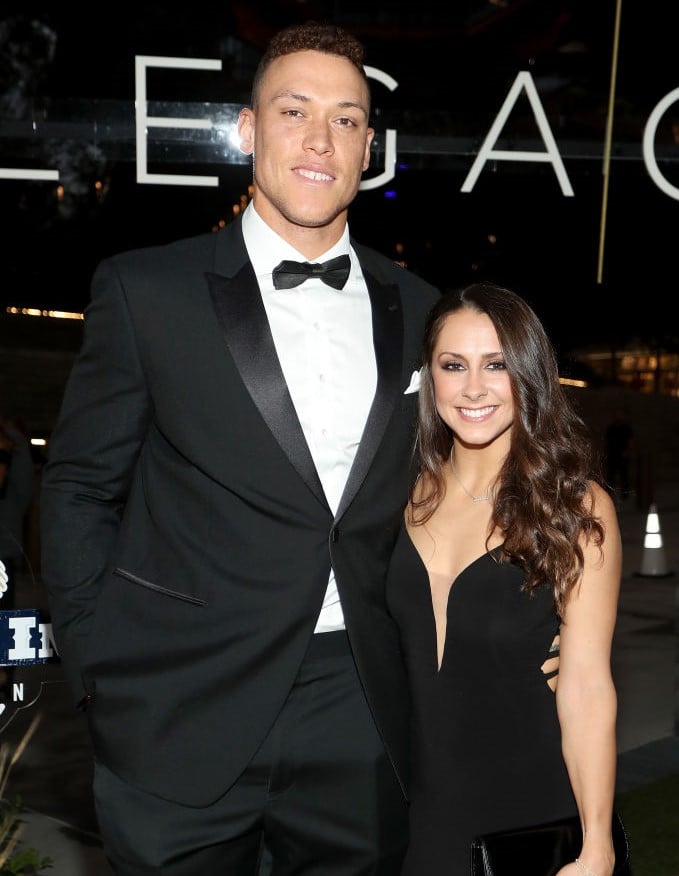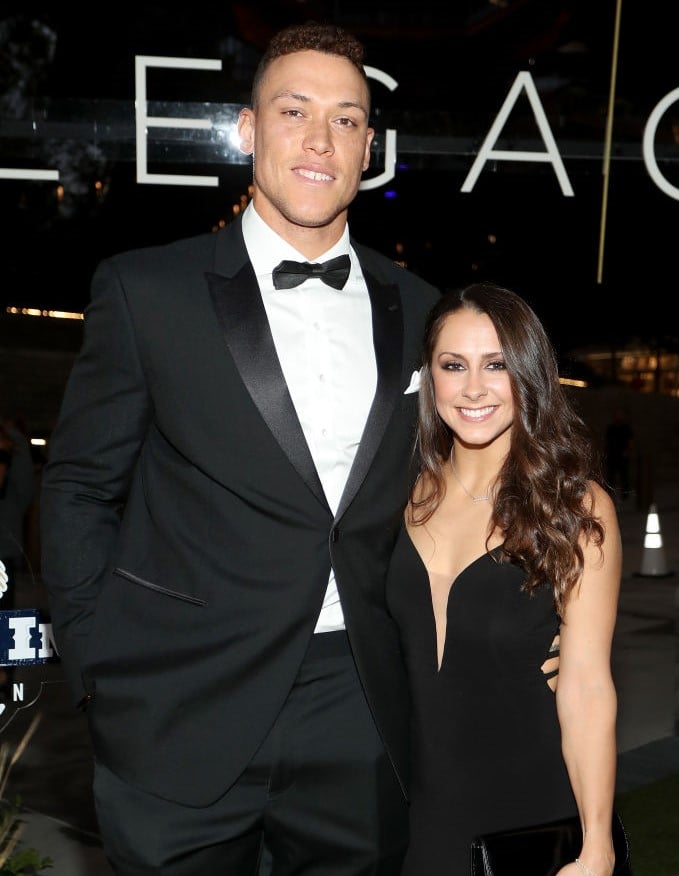 Judge and Bracksieck have been dating on and off for years
Like Judge, Bracksieck attended California State University, Fresno, and they began dating. The two have never confirmed when they actually started seeing each other but Bracksieck was featured in an Instagram shot with Judge and his parents which he posted back in 2014.
The pair broke up in 2016 and Judge was linked to a few other ladies, however, he and Bracksieck ignited reconciliation rumors in February 2019 when they were spotted at the Fanatics Super Bowl party together.
That June, the couple appeared to officially be back on as Bracksieck accompanied the right fielder to London when the Yankees faced the Red Sox in a two-game series. And in September, the brunette was Judge's date to the LegaCCy Gala at the Shed in New York City.
Who else has the Yankees star been linked to?
When he and Bracksieck were broken up, Judge was romantically involved with a woman named Jen Flaum.
They dated for a few months in 2017 and split, but reports surfaced in 2018 that they were an item again when they were photographed having dinner together. Judge and the University of Michigan graduate reportedly ended things after details about their relationship were leaked to the media.
Bracksieck was previously engaged to someone else?
Bracksieck was seeing other people when she and Judge were broken up as well. She reportedly even got engaged.
"Her and Aaron Judge broke up in October/November 2016. She started dating Luke Heinrichs only two months later in January of 2017," a source who went to Fresno State with Bracksieck told Terez Owens. "They were serious very quickly and she got engaged while they were on vacation together a year later on May 12, 2018 … She was always giving countdowns of how many days until they were getting married."
The insider added that Bracksieck "was supposed to have her wedding to him on January 5, 2019, but was already Aaron Judge's date to his All Rise Foundation dinner on January 26th."
Bracksieck deleted her Instagram account after her broken engagement but was back on social media again in early October with Judge's teammate Giancarlo Stanton's girlfriend, swimsuit model Chase Carter.
In the footage obtained by SportsGossip.com, the two women were in the stands at Target Field watching the Yankees sweep the Minnesota Twins in Game 3 of the ALDS.
Bracksieck was spotted celebrating later that evening with Judge and some friends.
Read more: Who is Mike Trout's Wife, Jessica Cox?