Who Is Actress Gillian Anderson Dating?
Gillian Anderson began her career on FOX's The X-Files as Agent Dana Scully. Her subsequent work on The Fall, Hannibal, American Gods, Sex Education, and The Crown, all prove the actress only gets more beautiful and talented as she ages. Who is Anderson dating now, at 51 years old?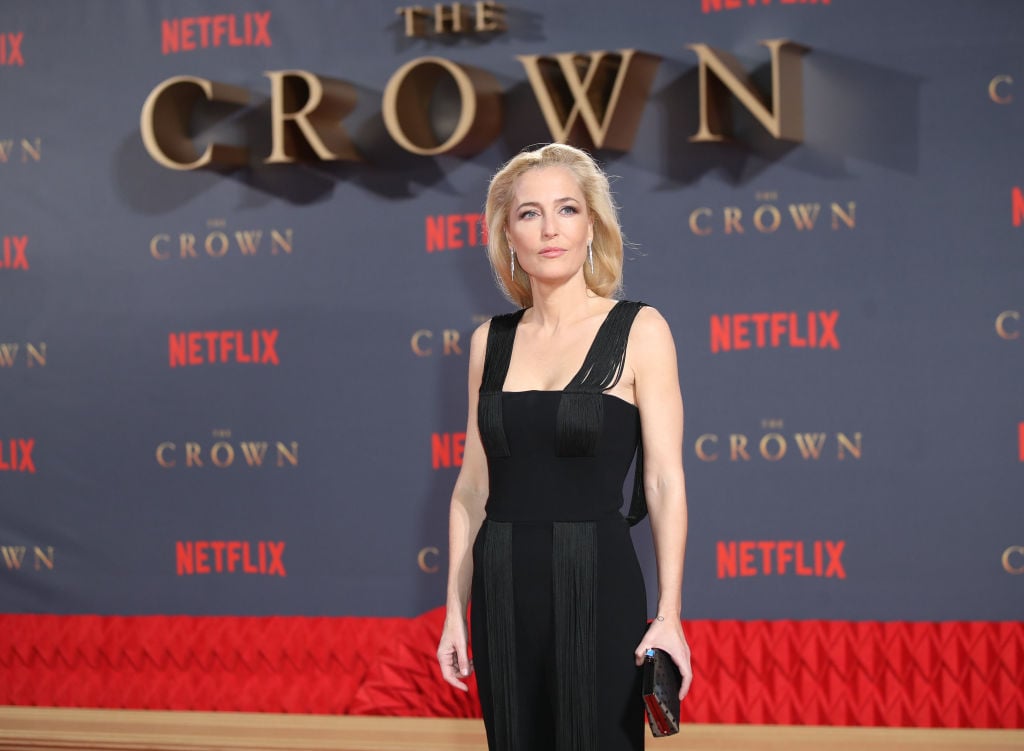 Does the 'Hannibal' and 'Sex Education' star Gillian Anderson have a husband, and how many children does she have?
Anderson married Clyde Klotz, an art director on The X-Files in 1994. Soon afterward, Anderson got pregnant with her daughter — something X-Files producers and writers would have to work around for part of seasons 1 and 2. Anderon's daughter Piper was born in 1995, but sadly, Anderson and Klotz divorced two years later.
Anderson's next marriage was in 2004, to a producer named Julian Ozanne. The couple broke up a couple of years afterward. Then, The Fall lead dated Mark Griffiths, who fathered Anderson's two sons, but the actress split with Griffiths in 2012.
Since 2016, Anderson has been attached to Peter Morgan, a writer and producer known for his work on The Crown.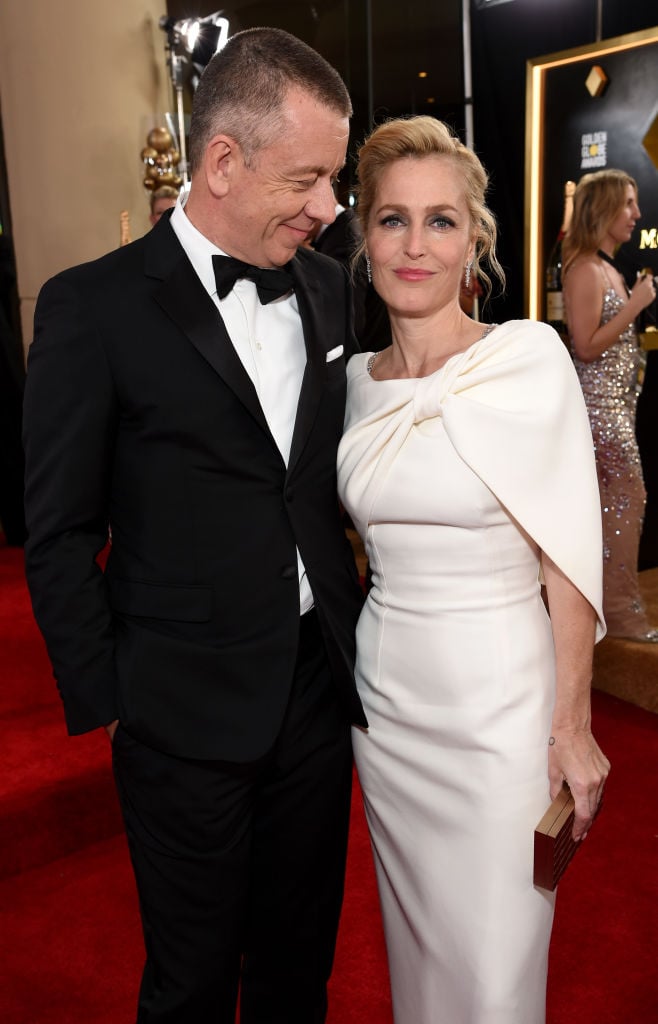 Anderson has never dated her 'X-Files' co-star, David Duchovny
Anderson and her co-star on The X-Files, David Duchovny, nailed "will-they-won't-they" chemistry onscreen. However, both actors have confirmed they didn't get along so well offscreen.
As Variety reported: "Duchovny and Anderson weren't always so easygoing on set, and they presented about as far from a united front as two co-leads could."
Anderson revealed to the Daily Mail that there were times while filming The X-Files that she and Duchovny "were barely on speaking terms."
But the two actors' friendship has grown over the years.
"The way we work together has changed," Duchovny explained. "Whatever rapport we have as actors, we earned. It's nice to be able to play that without ever even feeling like you're playing it."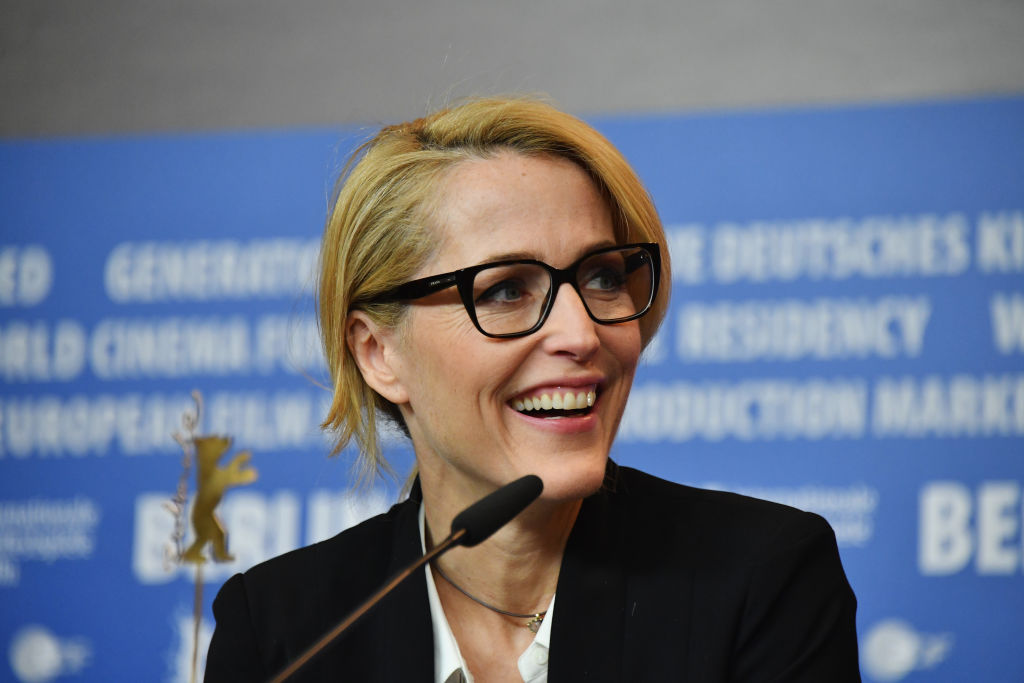 "David and I love each other, we get along well and we respect each other," Anderson told the Daily Mail.
And once the actors who played Scully and Mulder began shooting The X-Files movie, their relationship transformed for the better.
"Once we got to step back, it was like, 'Oh, wow, we really like each other.' I didn't know that was going to happen," Duchovny told Variety.
However, in tragic news for Duchovny-Anderson "shippers," Anderson did confirm to the Telegraph that she had "never been romantically involved with Duchovny."
'The Fall' actress is dating 'The Crown' producer/writer Peter Morgan at age 51
Currently, Anderson is dating Peter Morgan. Morgan has a long career in screenwriting behind him — especially successful are his period pieces. For example, Morgan wrote Frost/Nixon, The Queen, (both of which he was nominated for an Oscar), as well as The Other Boelyn Girl, and The Last King of Scotland. The Emmys and BAFTA Awards have also nominated Morgan several times for his work on the Netflix series about the British royal family, The Crown. Gillian Anderson portrayed former Prime Minister Margaret Thatcher on the show.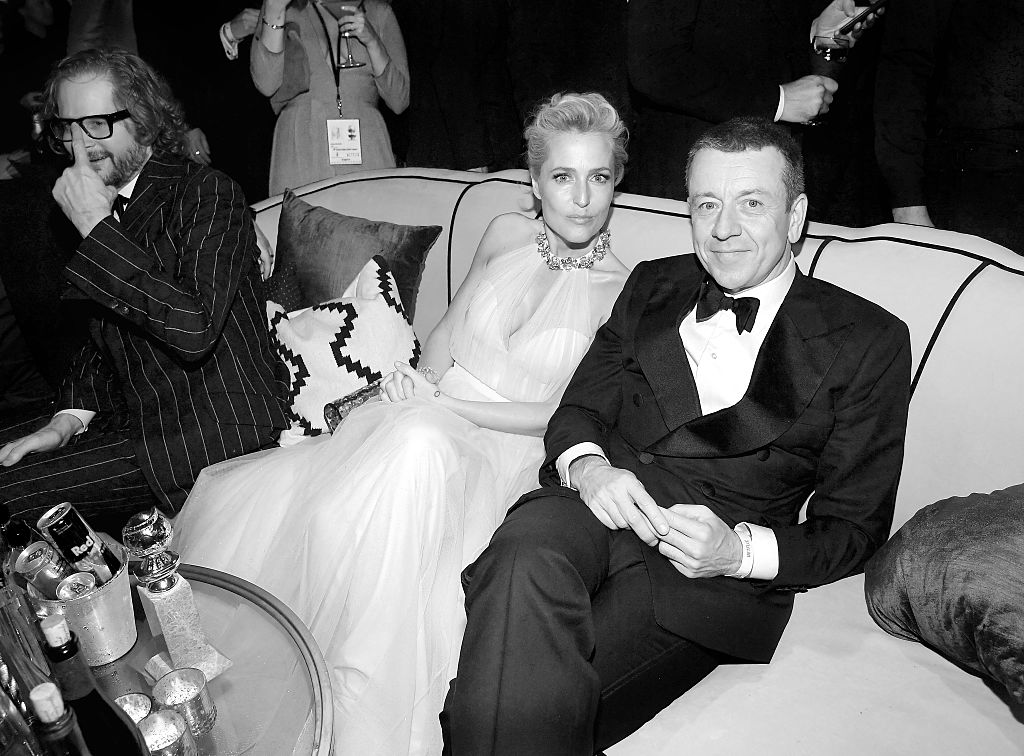 Anderson keeps things pretty close to the chest when it comes to her dating life.
"She politely declines to give details of her relationship with her boyfriend, The Crown writer Peter Morgan," the Daily Mail reported.
"I'm not skeptical about love," the Hannibal actress said, "with an enigmatic smile."