Who is Alicia Keys' Husband, Swizz Beatz, and What is His Real Name?
Swizz Beatz is the husband of well-known singer and Grammys host Alicia Keys. Find out his real name and what he does for a living.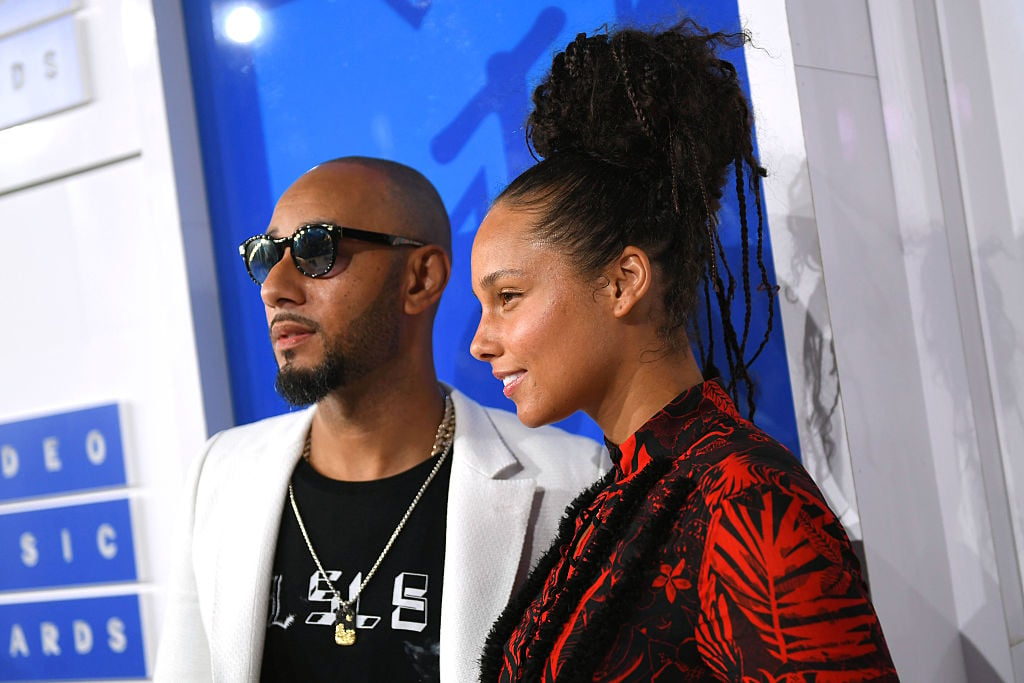 Alicia Keys is a powerful singer, songwriter, and musician who rose to fame during the late 1990s and early 2000s with songs like "Girl on Fire," "No One," and "If I Ain't Got You." While audiences are very familiar with the singer's music, they aren't as familiar with that of her husband. So who is Swizz Beatz and what is his real name? When did he and Alicia Keys meet? Here's what we know.
Who is Swizz Beatz?
Swizz Beatz was born as Kaseem David Dean on August 30, 1978 in the Bronx neighborhood of New York City, New York. He is of Jamaican and Puerto Rican heritage through his mother, and African descent from his father. When he was a teenager his family relocated to Atlanta, Georgia, where he began to deejay parties.
When Dean was 16 years old he began producing music when some of his family members became involved with the Ruff Ryders Record Label. He would go on to create his own label, Full Surface Records. His debut studio album, One Man Band, was released in August of 2007.
Although his producing and rapping careers have been prosperous, it is his songwriting career that has been the most prolific. Under his birth name (Kaseem Dean) he has written, produced, and performed a number of songs for movie and television soundtracks. Just a scant few of the nearly 70 soundtrack credits to his name include songs for Saturday Night Live, Deadpool, Shameless, Sing, Central Intelligence, Sex Tape, Girls, This is 40, Django Unchained, and So You Think You Can Dance.
Why did he choose his stage name?
Swizz Beatz has never actually revealed why he chose his stage name, but he has been using it since he first started in the industry at the age of 16. This being said, he only uses the moniker for his rapping and deejaying pursuits, and not his songwriting.
How long have Alicia Keys and Swizz Beatz been together?
Alicia Keys once revealed that she met Swizz Beatz when the two were only 16 and 17 years old, respectively. A mutual friend introduced them because of their shared musical passions. But they definitely did not get together then, because Alicia Keys was so not into her future husband.
In an interview with Marie Claire UK, Alicia Keys said that,"Honestly, I didn't really like him that much. I thought he was too ostentatious. Everything with him is really over the top. I used to see him and think, 'He is so annoying.'"
The beginning of their actual relationship is murky, because the two kept it a secret. As far as most sources can tell, however, the two reunited and began dating in 2008. But there was good reason for the two to keep their relationship a secret – Swizz Beatz was still married to his now-ex-wife, Mashonda.
Eventually, however, the two married in 2009 – despite the controversy. They've now been together for a decade and fans can't imagine either being with anyone else.
Do they have any children?
Alicia Keys and Swizz Beatz have two sons together. Their first son, Egypt Daoud Dean, was born shortly after the couple married in 2010. He is now 9 years old. Their second son, Genesis Ali Dean, was born in 2014, and is now 5 years old.
Swizz Beatz also has three other children, who are now Alicia Keys step-kids. All three children are by different mothers. In 2000, Swizz Beatz had a son, Prince Nasir Dean, with Nicole Levy. He had one son named after him with his ex-wife, Mashonda Tiffere, in 2006. He also had a daughter, Nicole Dean, through an affair with Jahna Sebastian in 2008 while he was still married to Mashonda.