Who Is Amina Muaddi? 9 Things to Know About the Fashion Designer
Learn about up-and-coming Jordanian-Romanian fashion designer Amina Muaddi, known for her famous flared heel shoe.
Tom Ford, Marc Jacobs, and Donatella Versace are just a few of the fashion industry's most renowned and respected designers. Many not-so-famous designers hope to someday achieve their level of success and name recognition. Quickly climbing the ranks amongst these is Amina Muaddi.
Here are nine things everyone will want to know about the Jordanian-Romanian fashion designer and her iconic style as she rises to fame. 
1. Amina Muaddi is 34 years old 
Muaddi's age is most certainly just a number. But her fans might be surprised to learn that, born in 1987, Muaddi is only 34 years old.
Set to celebrate her next birthday this June, it will likely be a stylish one. In an old Instagram post, the star opened up about not wanting to celebrate her birthday at the peak of the pandemic, but with hope on the horizon, fingers are crossed that this upcoming birthday will be different. 
2. Her upbringing
For the most part, Muaddi was raised in Italy. But the fashionista star also has roots in Jordan and Romania. Tribute To highlights her path to stardom and success as she studied at Milan's European Institute of Design. Muaddi's unique background and upbringing play a part in her internationally acclaimed brand.
3. Amina Muaddi's past as an esteemed stylist
Muaddi always had an eye for fashion. Before jumping into designing, the star worked as a stylist for respected publications like GQ and Vogue.
4. She went to Riviera del Brenta to study the craft of Italian shoemaking
When Muaddi was ready to go after her dreams, she meant business. The fashion star even spent a year living in Riviera del Brenta, the most famous shoe-making district in all of Italy. While there, even though it wasn't always easy, Muaddi studied and continued to learn about the craft of shoemaking. The invaluable experience likely contributed to her immense success. 
5. Muaddi is well-known for her trademark signature flared heel
Dating back to 2017, Muaddi's signature flared heel put the designer on the map. Celebrities and popular A-listers started flaunting her products. Kendall Jenner, Rihanna, Irina Shayk, and Hailey Bieber are just a few it-girls who have been spotted in Muaddi's shoes. 
6. Amina Muaddi's love life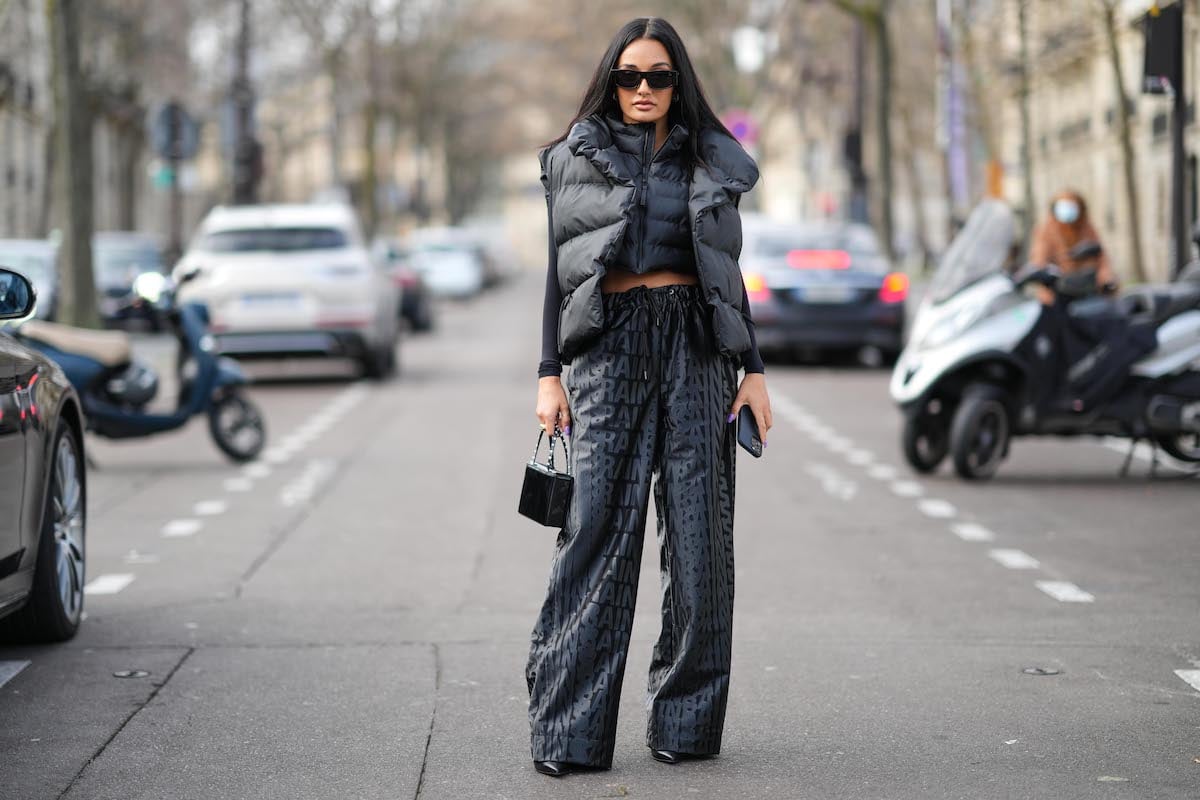 At the moment, all signs point to Muaddi being single but definitely ready to mingle. In February 2022, she shared a series of photos showing her slaying everything from her pony to, of course, her shoes. Captioned, "If I was a housewife," it is safe to say someone seems ready. 
7. Muaddi was the 2021 recipient of Entrepreneur of the Year
With so much success under her belt these past few years, her fans and followers probably weren't surprised to hear she received an award recognizing all of her work and ambition. In 2021, Muaddi received the title of Entrepreneur of the Year by Fashion Trust Arabia. Business of Fashion covered the details behind the honor. 
8. Amina Muaddi's most popular products 
The previously mentioned flared heels have been a huge success. Celebrities and Instagram influencers have non-stop posted about them since the brand's conception. A popular choice, the Robyn Sandal embodies the iridescent glass-like slipper look that so many people have been after lately.   
Who What Wear has kept track of Muaddi's most popular shoes that seem to continuously sell out. The Zula PVC-Trimmed Leather Sandals and Gilda Pony Sandals were just two of the stunning shoes featured on the elusive list. 
9. Amina Muaddi's net worth  
Market Realist shared that Muaddi's net worth is valued at 7 million dollars. From the looks of it, the stylish star's value and successes are likely only to go up from here. 

RELATED: The Richest Fashion Designers and How They Got That Way
Related post url: