Who is Andy Reid's Wife, Tammy Reid?
Get to know the woman married to Kansas City Chiefs head coach Andy Reid.
Andy Reid is one of the winningest coaches in NFL history with more than 200 victories. The only other head coach in the league today who has more wins than him is Bill Belichick. Andy coached the Philadelphia Eagles for 14 seasons where he made winning commonplace in the City of Brotherly Love before he went to the Kansas City Chiefs where he brought enormous success to that franchise.
While Andy's coaching accomplishments are well documented, some fans are curious about his life off the field and the woman he is married to. Here's more on his family and his wife, Tammy Reid, including the one name she calls him that no one else does.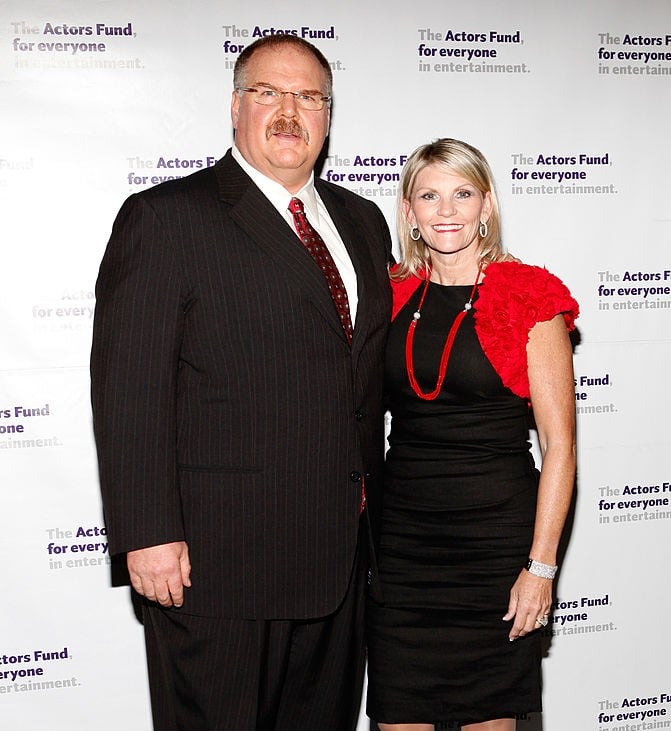 When Andy and Tammy met and how long they've been together
Andy met Tammy when they were both students at Brigham Young University in the early '80s and the two began dating.
Andy's future wife came from a family of devout Mormons while he "grew up a not-very-observant Lutheran." However, after meeting Tammy, Andy converted and became a member of The Church of Jesus Christ of Latter-day Saints.
The pair tied the knot on Aug. 8, 1981.
Today, Tammy is the only person who calls her husband "Andrew."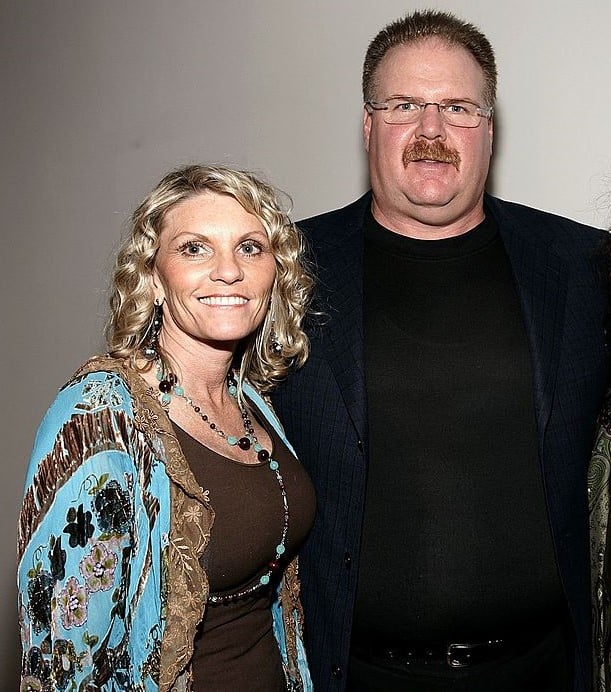 The couple lost their oldest son, Garrett, to addiction
Tammy and Andy have welcomed five children: Garrett, Spencer, Britt, Crosby, and Drew Ann. When Andy got into coaching, Tammy became a stay-at-home mom.
Their sons, Britt and Garrett, made headlines in the past for battling addiction and spending time behind bars on drug-related offenses. In 2007, Tammy spoke to Philly Magazine about parenting children with an addiction.
You're thinking, let's try one more time because that's what you do as a parent. You think, okay, it didn't work the last couple of times, but there's still hope. We raised these boys. We taught them to pray, taught them to ride their bikes — you see this potential in him, and you're just not going to give up. And that's the one great thing from all the letters we've gotten, they all say, stay with them, always tell them you love them, show them you love them, do what you can, but know that they've got to do it themselves. Are we going to be there for them all the time? Yes, no matter what happens.
Five years after that interview, Garrett died of a heroin overdose.
Tammy and Andy's son, Britt, works in the Chiefs organization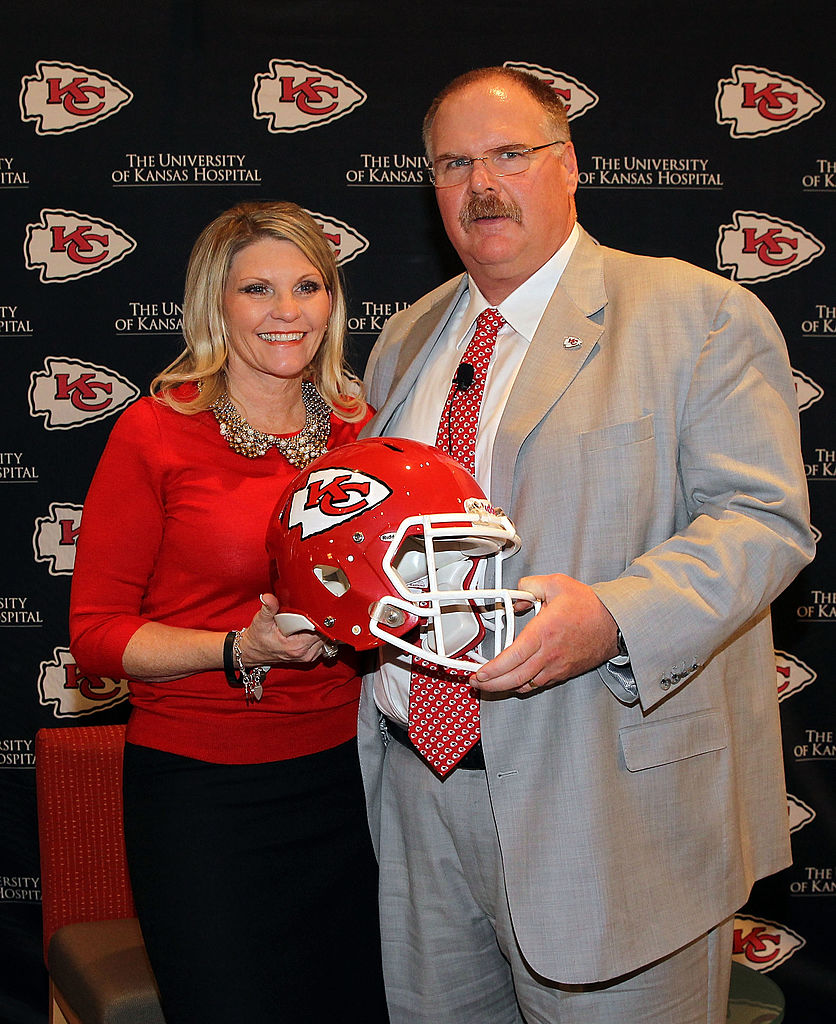 Tammy and Andy's son, Britt, made headlines in February 2021 after he was involved in a serious car crash. He told an officer he had been drinking and was on prescription Adderall, according to KMBC.
Page Six noted that Britt has a troubled past and was sentenced to 8 to 23 months in jail plus five months probation on gun and drug charges back in 2007 after pointing a handgun at another motorist.
In 2009, he became a training camp coordinator for the Eagles while his father still coached the team. He then spent three seasons at Temple University working with the offense before joining the Chiefs organization with his dad.
Not much is known about Tammy and Andy's other children but their daughter, Crosby, has sung the national anthem prior to NFL games. After her performance in 2015, Andy said, "She definitely takes after her mother … I thought she did a real nice job. 
Read more: What Does Patrick Mahomes' Girlfriend Brittany Matthews Do For Work?