Who Is Ariana Grande's Fiancé Dalton Gomez?
There's something about the holiday season that has wedding bells ringing in people's minds. That's why this time of year any celebrity picture featuring some bling pushes fans into speculation of an engagement. Of course, plenty of celebrity couples really have announced their engagement after holiday vacations together, so you can't completely blame fans for working themselves into a festive tizzy over the possibility that their favorite celebrities might be tying the knot.
This holiday season brought fans an engagement they don't need to speculate about. Ariana Grande made it official with a post that showed off her new engagement ring from beau Dalton Gomez. The pair have been famously quiet about their relationship, so of course, fans were thrilled to get a glimpse at the couple and know that they were taking things to the next level.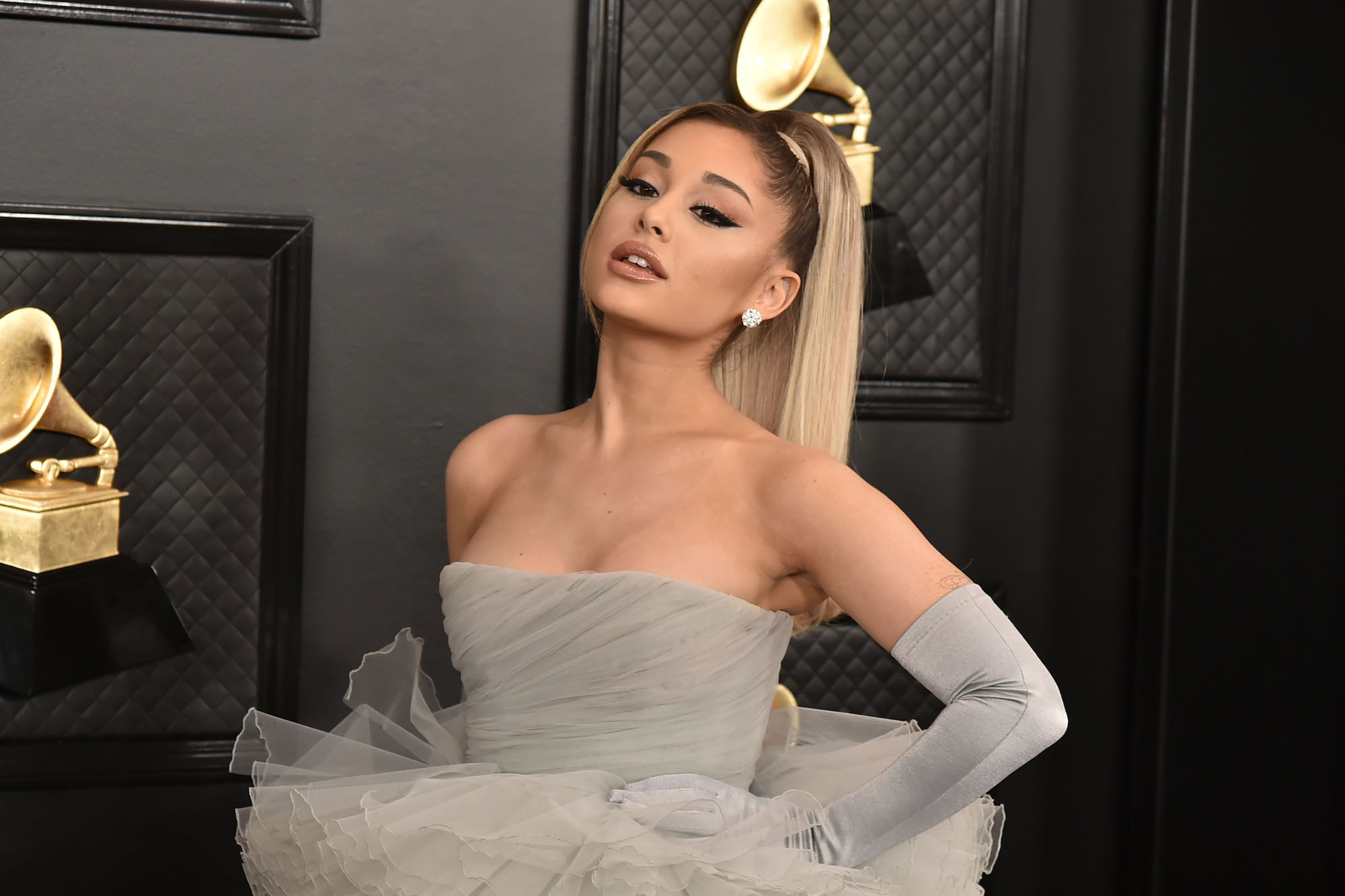 Ariana Grande has a dedicated fan base
Grande has been an entertainer since she was a young child. Born in 1993, she started performing in plays in her home state of Florida as a kid and had landed a role in a Broadway production by the age of 15. This experience and talent helped her secure a spot on Nickelodeon's Victorious. Of course, not every child star was able to make the transition into a successful adult career, so this early success was no guarantee for Grande's long-term prospects.
Fortunately, the star was able to not only maintain her success but grow it exponentially. Singing on the soundtrack for Victorious in 2011 helped her bridge acting and singing, and it's the star's voice that really helped secure her a spot among the rich and famous. Since then, Grande has been wowing fans — and she has plenty of them to wow — with a consistent stream of album releases and impressive live touring schedules. All of that hard work has made her one of the highest-paid pop stars in the world. 
Ariana Grande has had some ups and downs in her love life
RELATED: How Does Pete Davidson Really Feel About Ariana Grande's Engagement To Dalton Gomez?
Of course, along with that kind of fame comes a lot of attention, and fans have stayed glued to Grande's personal life. Her love life has given them plenty to talk about. From 2016 to 2018, she was in a relationship with Mac Miller, who tragically died of a drug overdose shortly after their relationship ended. By that point, Grande was in another relationship — and it definitely took her fans by storm. Grande began dating SNL star Pete Davidson, and the pair shocked fans when they announced their engagement just a couple of weeks later.
The relationship confused fans who didn't see the pair as a likely couple, and the speed at which things got serious was even more perplexing. Things cooled down just as quickly as they heated up. Despite several pictures of the couple looking happy together, the relationship was over a few months after it began without a walk down the aisle.
Ariana Grande has been quiet about Dalton Gomez
Perhaps because her relationship with Davidson was such a headline grabber, Grande has been notoriously quiet about her relationship with Gomez. The pair confirmed that they were dating publicly in March 2020, but it's believed they had been secretly dating for months. Around the time their relationship news broke, Dalton's social media accounts went private, so fans haven't been able to learn as much about him as they'd like. As Elle reports, a source close to the couple says the secrecy is intentional: "Ariana doesn't want to do another public relationship so she is trying to keep this one quiet, but she seems very happy with Dalton." 
Fans got a couple of photos of the pair snuggling and kissing around Grande's birthday in June, and Gomez made a PDA-filled appearance at the end of Grande's "Stuck With U" video. Still, fans want to know more about this mysterious man who has captured Grande's heart. Gomez is from Southern California and works as a luxury home realtor, which might be how he has met up with other celebrities — including Miley Cyrus. It's not clear how Grande and Gomez met, but Gomez used to be a dancer and has several celebrity friends, so it's likely that they met up through their linking social circles.