Who Is Armie Hammer Dating Since His Divorce?
Call Me By Your Name star Armie Hammer is causing a stir in the celebrity news circuit The actor, who recently divorced from his wife of 10 years, Elizabeth Chambers, might be back in the dating scene.
Inside Armie Hammer's divorce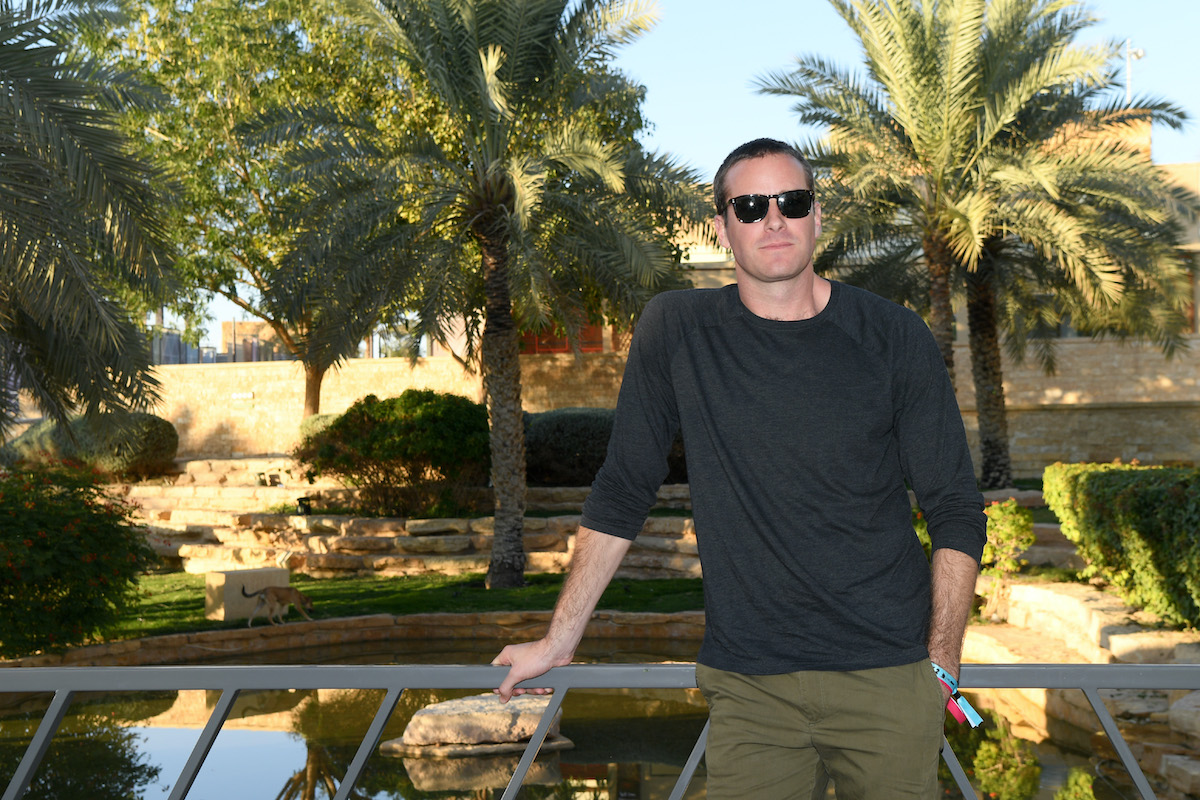 On July 10, Chambers filed for divorce from Hammer after 10 years of marriage (13 years together total). Us Weekly stated that the couple separated on July 6, after spending time quarantined in the Cayman Islands. The reason for the divorce was cited as "irreconcilable differences."
According to Los Angeles Superior court documents obtained by Page Six, Chambers requested sole physical custody and joint legal custody with visitation for their two children Harper Grace and Ford Douglas Armand. The BIRD Bakery owner also asked for spousal support.
"It has been an incredible journey, but together, we've decided to turn the page and move on from our marriage," the pair wrote in a joint statement, as seen through each of their Instagram pages. "As we enter into this next chapter, our children and relationship as co-parents and dear friends will remain our priority."
Hammer and Chambers met through mutual friends, though Chambers was already in a relationship. A source close to the couple previously told Us Weekly just after the divorce filing they didn't make the decision lightly.
"They have been having trouble in their marriage for quite a while and each doing their own thing," the source said.
They continued: "They didn't wake up one day and suddenly decide. They are best friends and love each other very much. Right now, their biggest concern is their children and how this change will impact them. Their children are their top priority and always will be. The split is amicable and they will work through this difficult time with love and respect."
The split seems to be amicable despite Chambers previously sharing she wanted more children.
"I want all the babies!" Chambers told Us Weekly in February. "I want to have so many babies all the time. I love my kids. I want all of that, all the time."
It's unclear if that contributed to the breakup. In the time since, the two have been friendly, wishing each other well.
Is Hammer dating now?
Two months since the divorce filing, Hammer was spotted with writer Jessica Ciencin Henriquez — actor Josh Lucas's ex-wife — dining in West Hollywood.
Henriquez later told Page Six, "That's just me having lunch." Her relationship with Lucas ended in January 2014 when the two had been married two years. They have one son together. However, now-deleted social media posts alluding to reconciliation, then another breakup during the quarantine.
Days after the outing with Henriquez, Hammer was photographed arm-in-arm with Rumer Willis.
"They seemed happy and very familiar with one another," a source told Entertainment Tonight. "They blended in with their masks on, and had their arms around each other closely while walking."
Hammer and Willis met though mutual friends with another source telling ET they're keeping things "very causal."
At this point, it's unknown if Hammer is actively dating or just spending time with friends.
Will Hammer return to his pre-marital lifestyle?
In various interviews through the years, Hammer has opened a window into his life before meeting Chambers. One instance — writing his name on the high school lawn with lighter fluid then setting it of fire — got him kicked out.
"I didn't care about college," he told Elle Magazine, adding his parents pressured him to go. "I knew I wanted to make movies." Fine, they said, but he'd have to support himself.
The star met Chambers soon after with the idea of marriage immediately at the forefront, proving he's not just rebellious, but a sucker for love.
"I like the idea of marriage. I like the idea that I have a best friend," he said. "It's just really comforting. I remember being single and trying to date, and it was just stressful and hard. It wasn't fun. This is fun."
We don't know what Hammer's relationship status is — maybe he doesn't yet either. And that's OK. In the meantime, the actor has a full-slate of projects coming up — including a highly-anticipated sequel to Call Me By Your Name.